NewsWest 9 is working to bring you the most accurate information on COVID-19 cases in West Texas and Southeast New Mexico.
These graphs will provide important context to how many active cases are actually in the most impacted counties.
All numbers come from local or state health departments and use recoveries, deaths, and total cases to showcase the number of active cases since they began popping up in that area.
At this time we have chosen the following counties to showcase the graphs of: Midland, Ector, Andrews, Howard, Crane, Scurry, Pecos, Dawson, Presidio, Brewster, Reeves, Ward, Winkler, Eddy and Lea.
These counties were featured because they have 10 cases or more.
This story will be updated with new graphs by 6 p.m. every weekday as new cases and recoveries are announced. Some counties do not report cases every day.
Midland County is at 4,444 cases, with 88 deaths and 2,646 recoveries. This puts them at 1,710 active cases.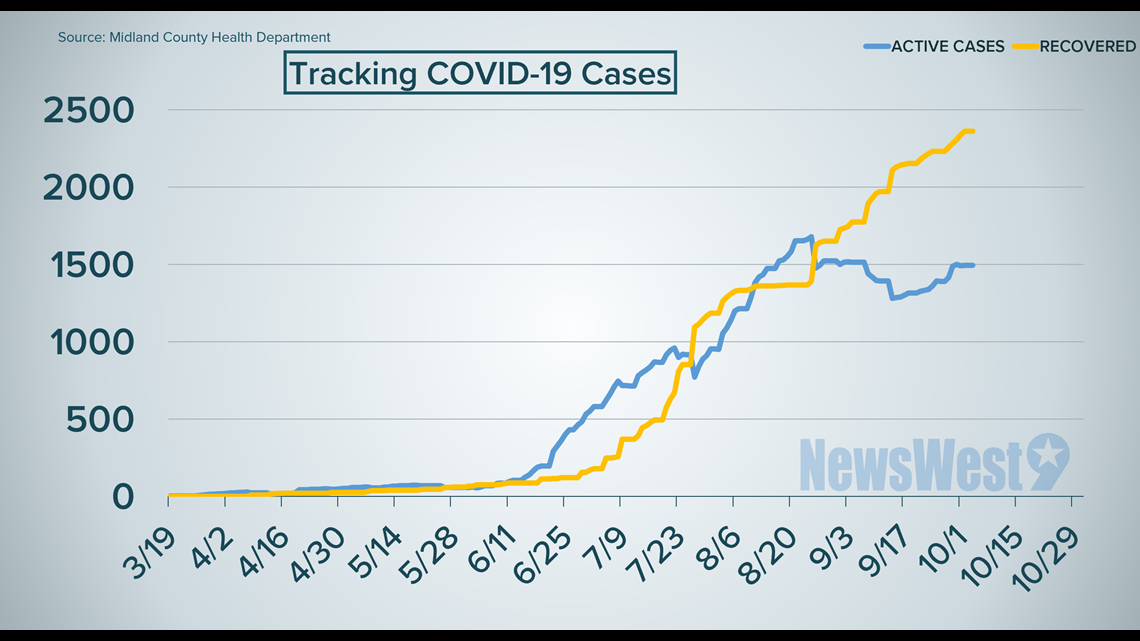 Ector County sits at 5,613 cases with 108 deaths and 4,663 recoveries. This puts them at 842 active cases.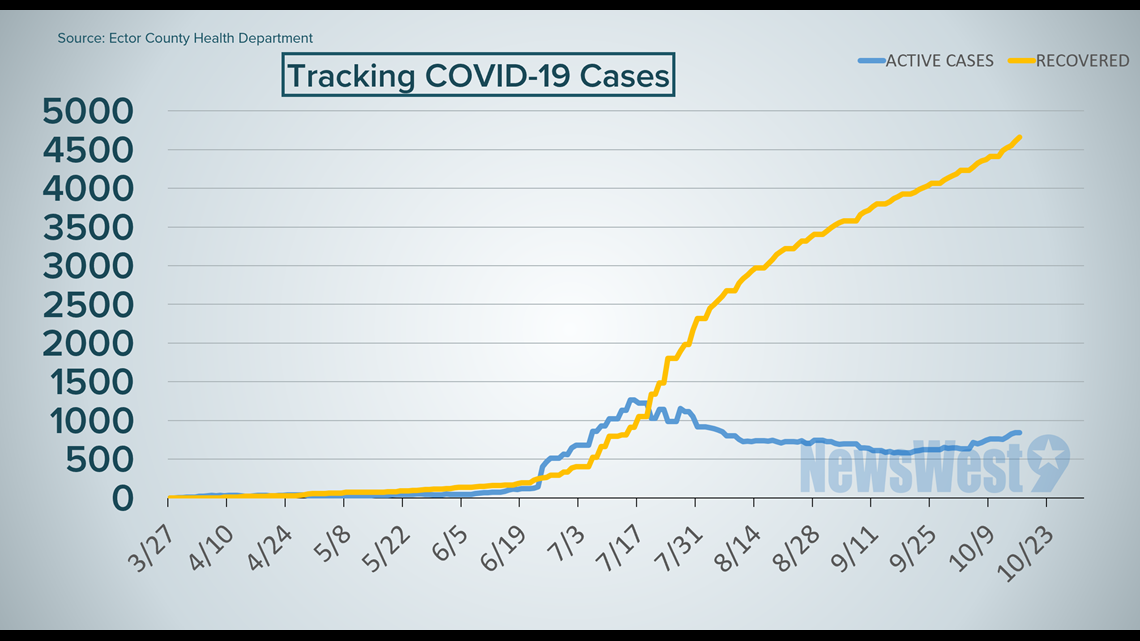 Howard County currently has 1,591 cases. There have been 1,375 recoveries and 18 deaths, putting them at 198 active cases at this time.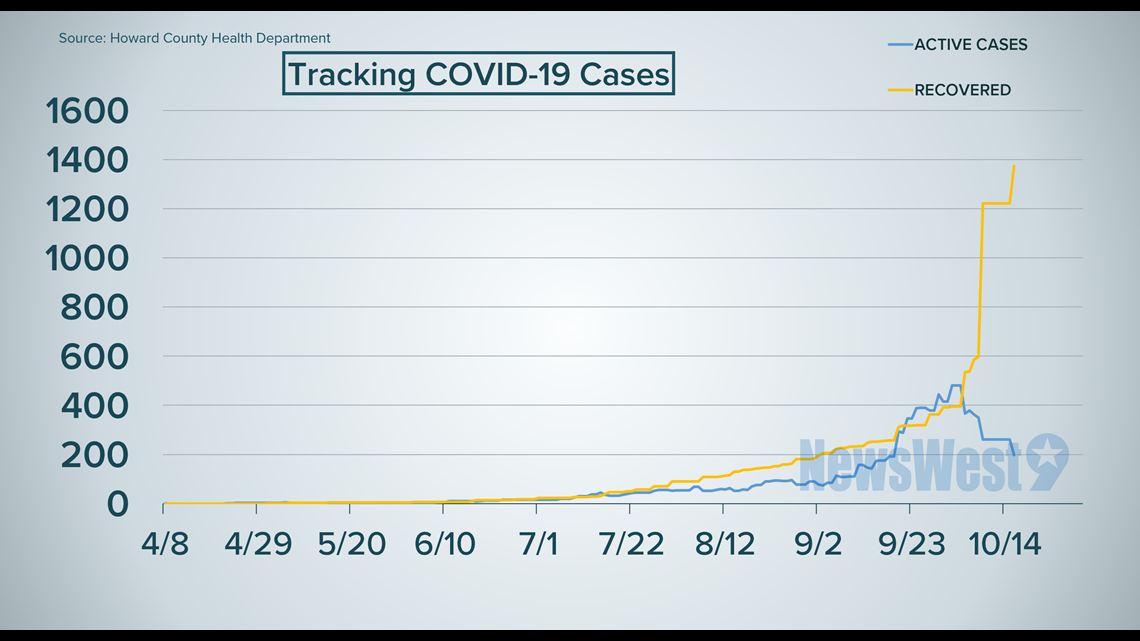 Dawson County is up to 713 cases and has eight deaths and 527 recoveries, meaning the county has 178 active cases at this time.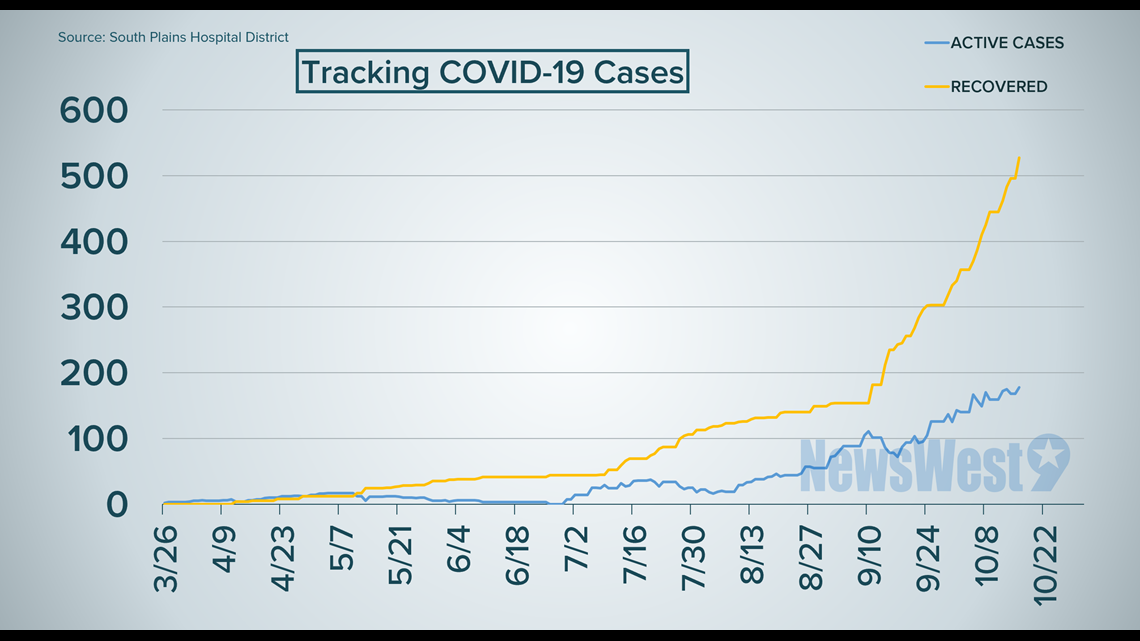 Andrews is up to 541 cases with 11 deaths and 427 recoveries, meaning there are 103 active cases.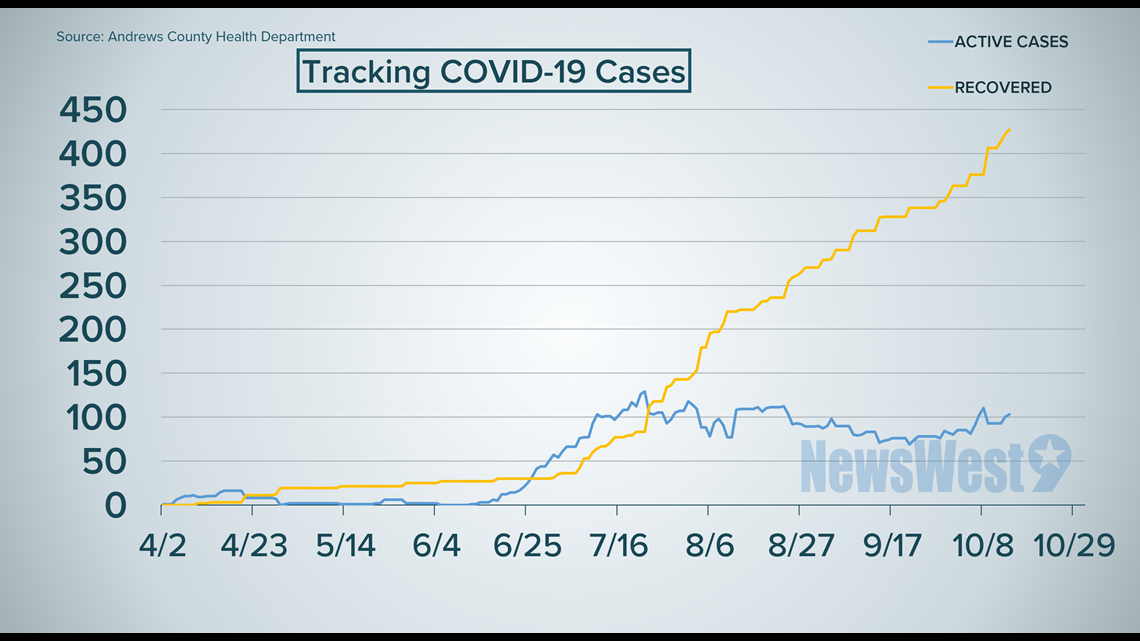 Gaines County sits at 461 cases with 361 recoveries and seven deaths, putting them at 93 active cases.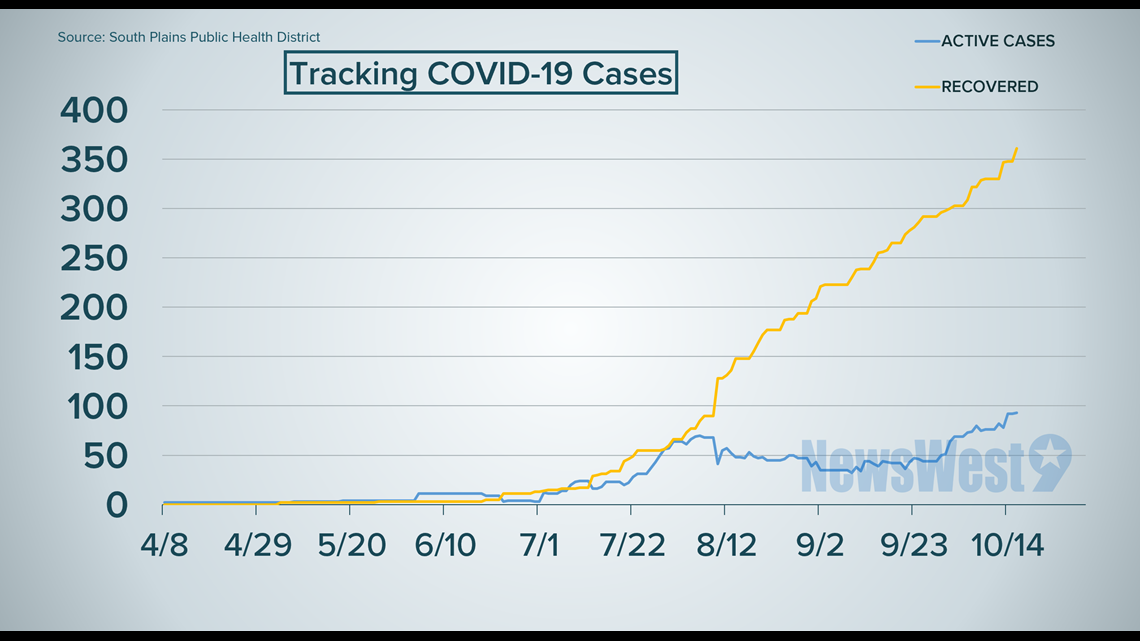 Pecos County is up to 423 cases, with five deaths and 371 recoveries. This leaves 47 active cases within the community.
However, a large portion of the cases are connected to the N5 unit, including a recent huge jump in cases among inmates. Additionally, there are several cases within the county who are listed as El Paso cases due to their address.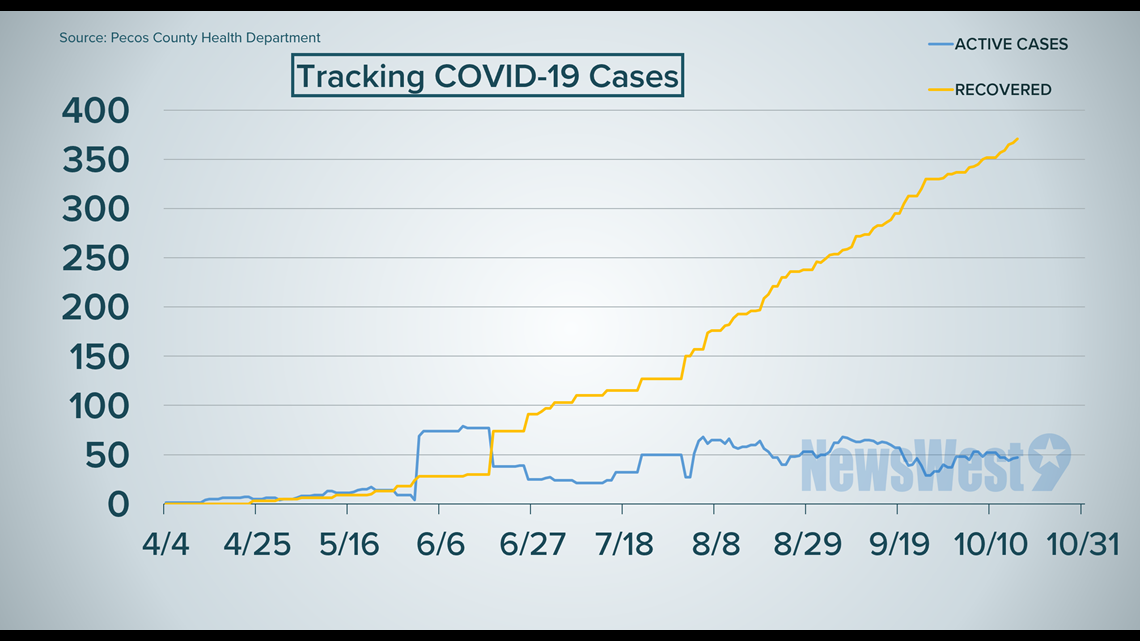 Crane County started out with two cases that recovered quickly. However, in mid-May a breakout popped up in the nursing home, resulting in a big spike in cases. They currently stand at 70 total cases with 68 recoveries.The state has reported that Crane had 10 deaths, but DSHS changed their protocols in reporting which deaths belong to which county, lowering it to two deaths. This puts them at no active cases.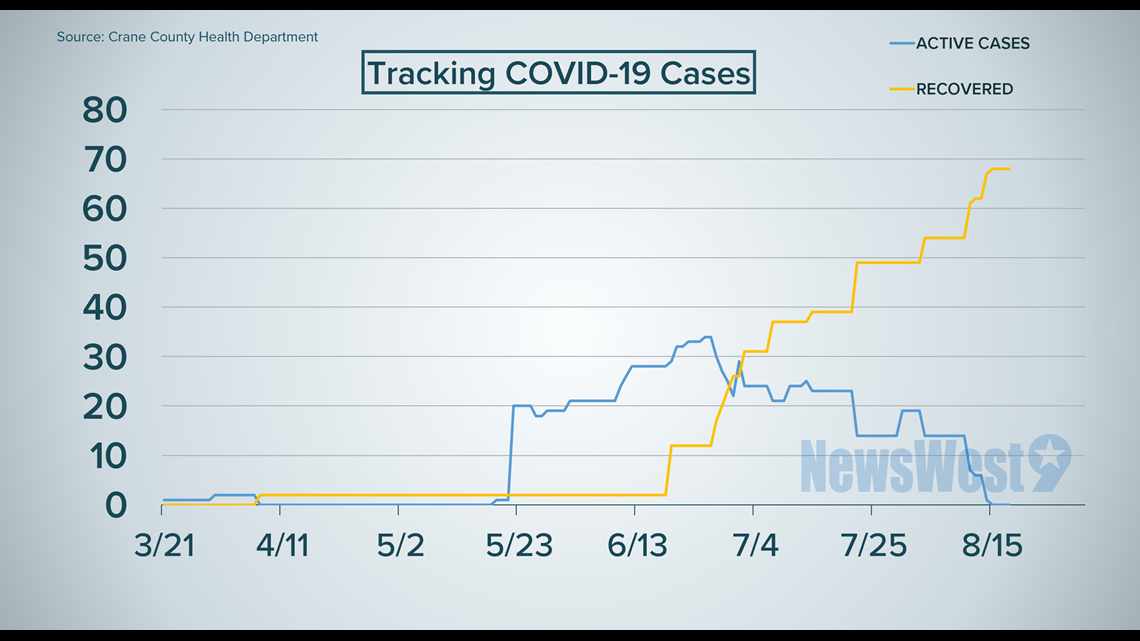 Scurry County is sitting at 711 cases confirmed. 12 deaths have been reported and 602 have recovered at this time, which leaves them with 97 active cases.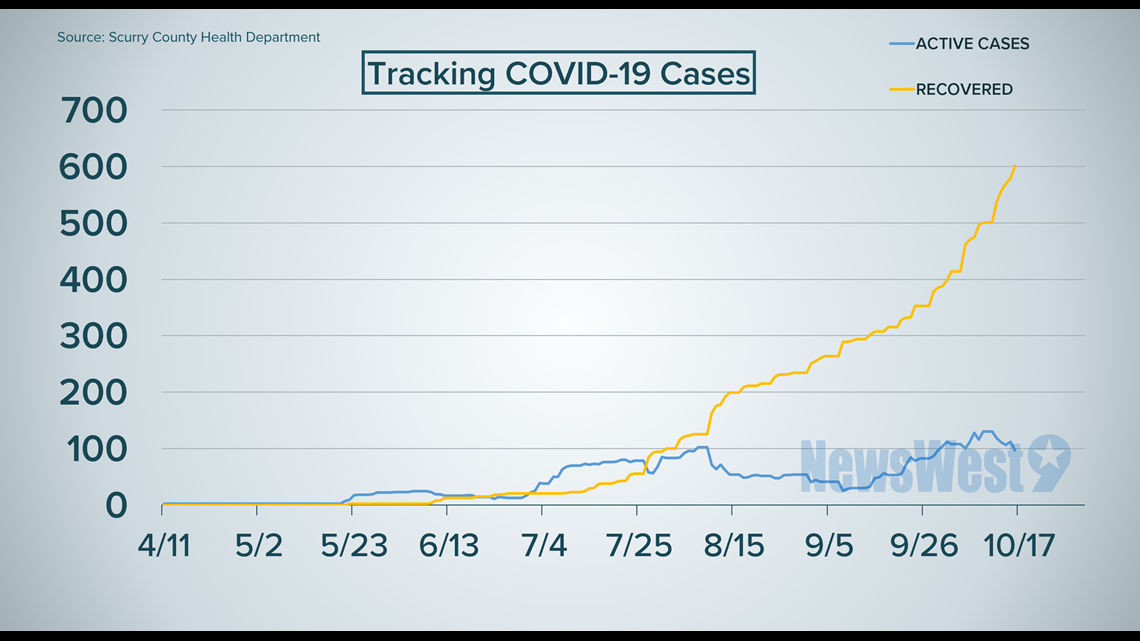 Brewster County is at 257 confirmed cases. With 231 recoveries and three deaths reported, there are currently 23 active cases.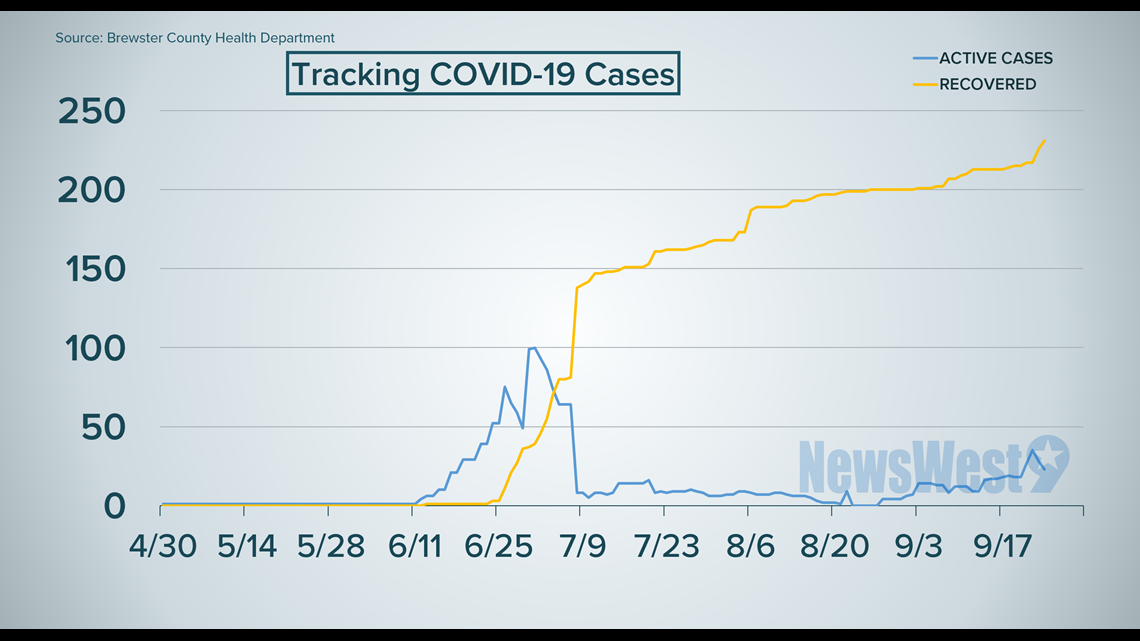 Presidio County is now has 122 cases. 89 recoveries have been reported as well as seven deaths, and they sit at 26 active cases.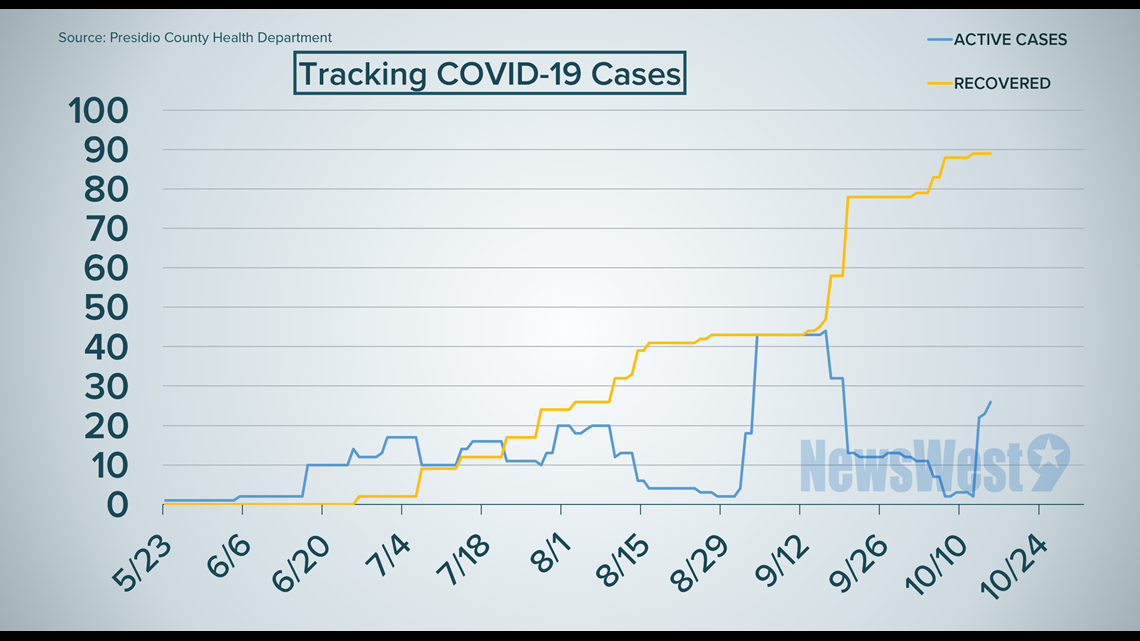 Reeves County currently lists 388 cases with 337 recoveries and six deaths, putting them at 45 active cases.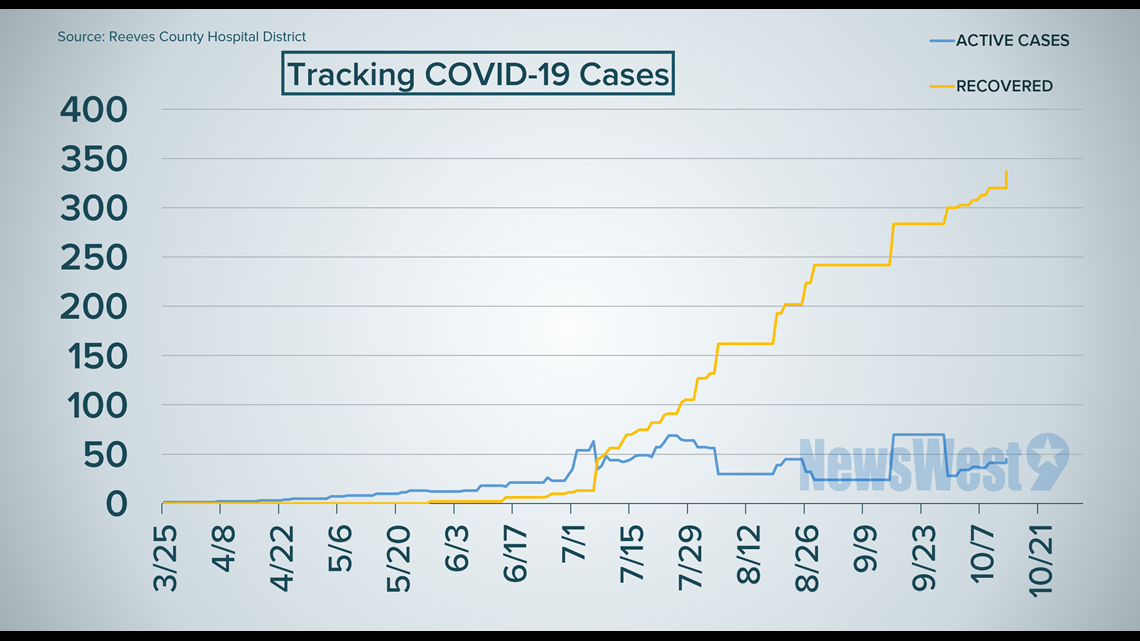 Ward County sits at 153 cases with 143 recoveries and two deaths, leaving them with eight active cases at this time.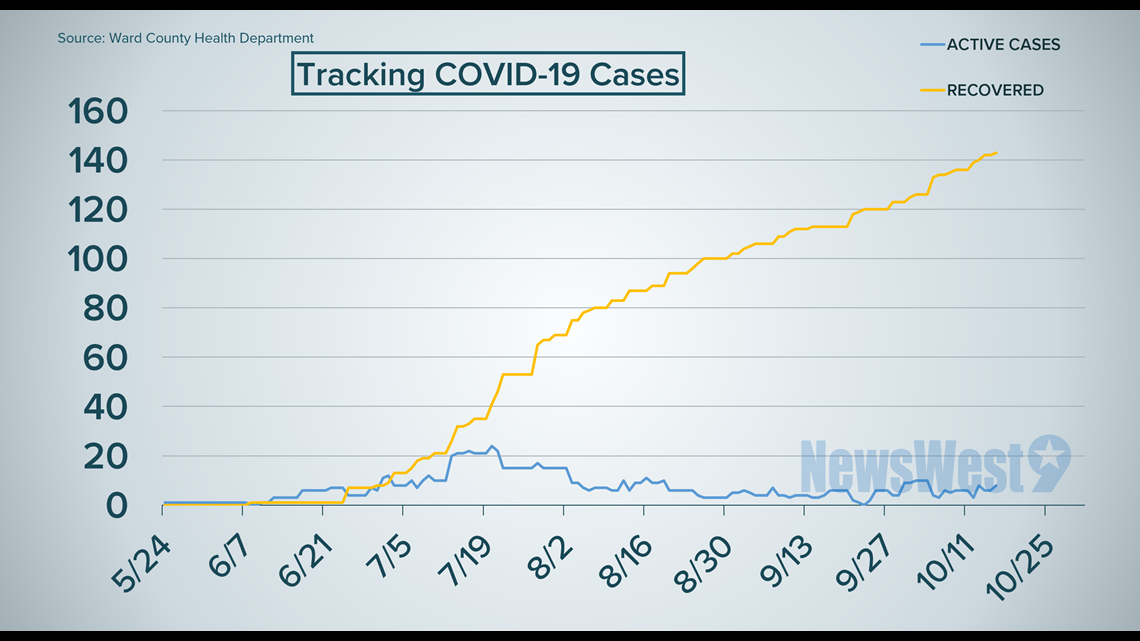 Winkler County has 129 cases with 112 recoveries, four deaths and 13 active cases.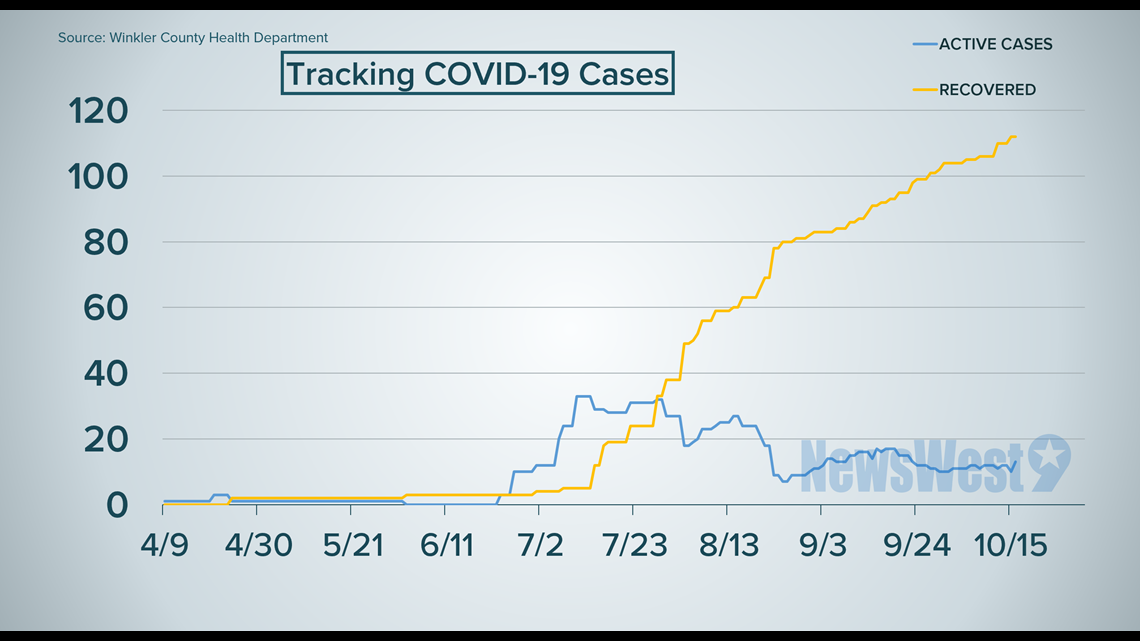 Lea County saw an early start in cases compared to most counties, but stayed at two cases for a while. It took several months for recoveries to begin to be reported, with only two recoveries mentioned for the longest time.
The county saw a significant uptick in cases in the month of July. Now, they sit at 1,767 cases with 28 deaths and 908 recoveries, meaning 831 cases are active.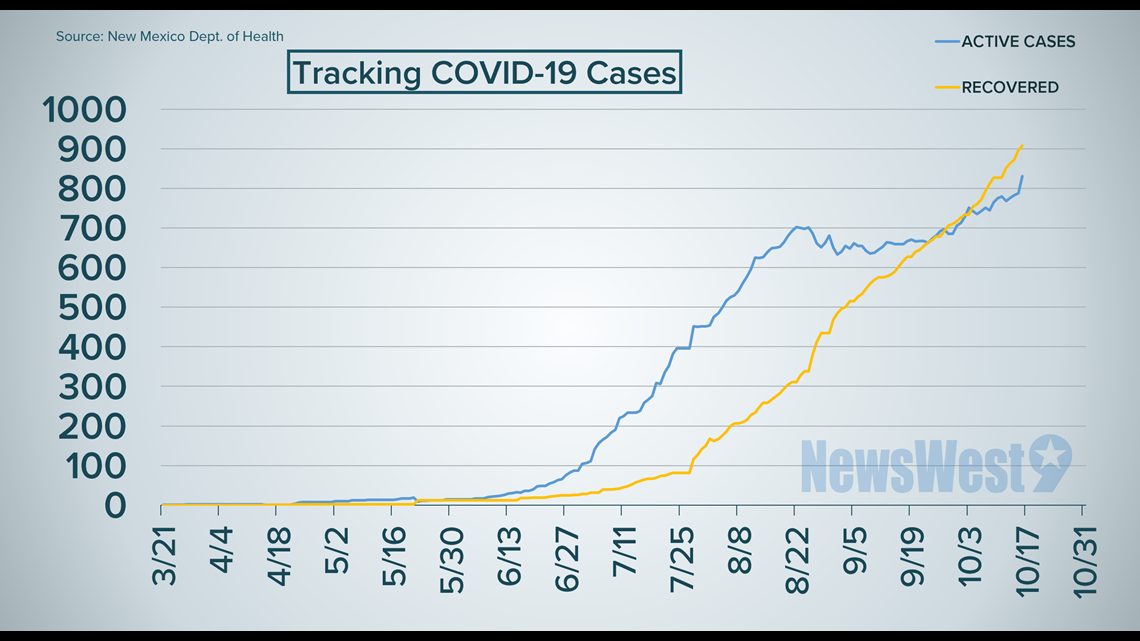 Eddy County currently sits at 1,125 cases, with 17 deaths and 543 recoveries reported. They sit at 565 active cases.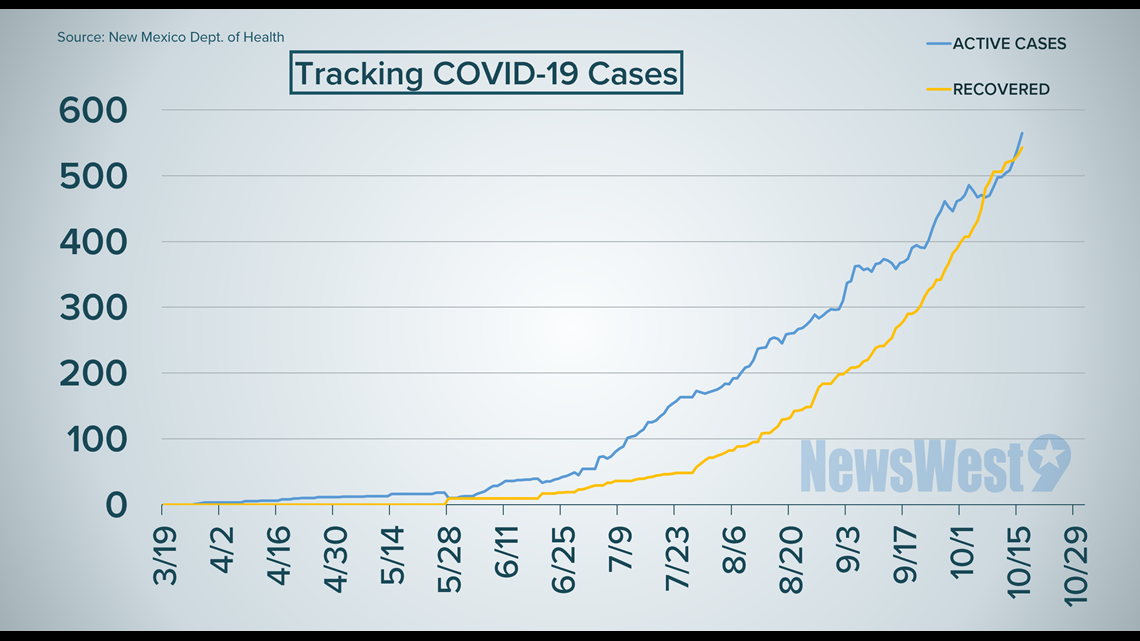 All other counties in the Permian Basin area have anywhere from zero to nine cases and no deaths, meaning there is not enough data to accurately graph.
To see a full list of cases across West Texas and Southeast New Mexico, you can visit the article below.