They broke norms. They became our heroes on the field and the court. They inspired, made us cheer and, at times, made us cry.
Here is a look at some of the sports legends we lost in 2020.
Herb Adderley, 81; Hall of Fame cornerback who joined the NFL as a running back and became part of a record six championship teams with the Packers and Cowboys.
Dick Allen, 78; Fearsome hitter was a seven-time All-Star and the 1972 American League MVP.
John Andretti, 56; Member of one of the world's most famous racing families. The first driver to attempt running the Indy 500 and NASCAR's 600-mile race on the same day.
Bill Bartholomay, 91; Former baseball owner moved the Braves from Milwaukee to Atlanta in 1966.
Lou Brock, 81; One of baseball's signature leadoff hitters and base stealers who helped the St. Louis Cardinals win three pennants and two World Series in the 1960s.
Kobe Bryant, 41; 5-time NBA champion with the Los Angeles Lakers died in a helicopter crash with his 13-year-old daughter Gianna and seven others.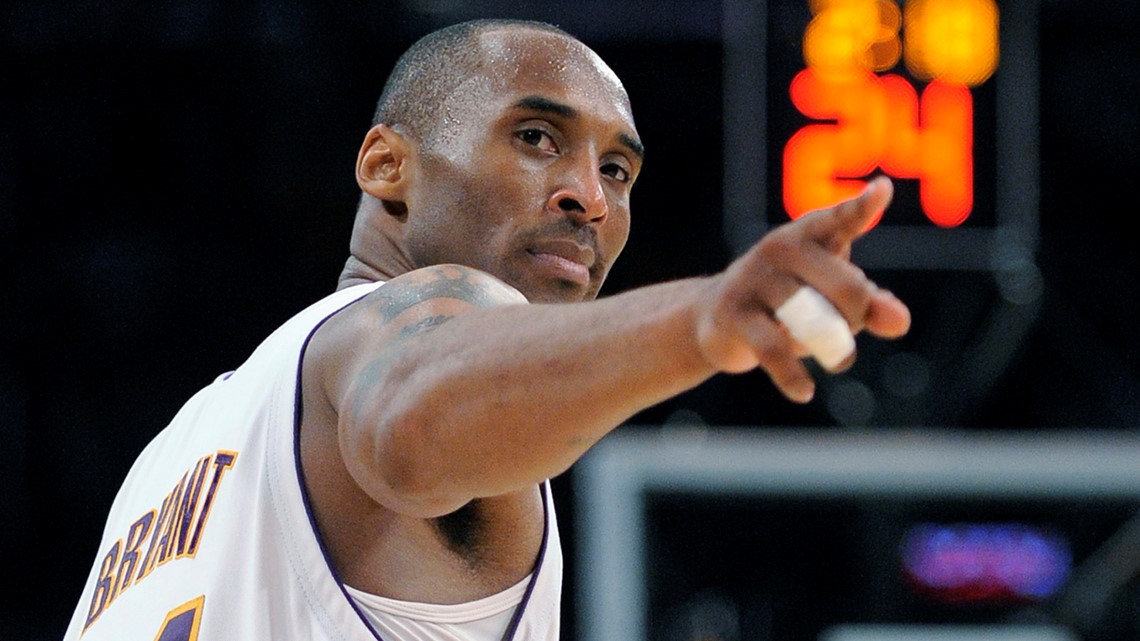 Joe Bugel, 80; Former Washington assistant coach regarded as one of the top offensive line coaches in NFL history.
Michael "Moose" Cusack, 64; Inspiration for a Chicago citywide track meet for children with special needs that morphed into the Special Olympics.
Steve Dalkowski, 80; Hard-throwing, wild left-hander whose minor league career inspired the creation of Nuke LaLoosh in the movie "Bull Durham."
Willie Davis, 85; Pro Football Hall of Fame defensive lineman who helped the Green Bay Packers win each of the first two Super Bowls.
Fred Dean, 68; Fearsome pass rusher was a vital part of the launch of the San Francisco 49ers' dynasty of the 1980s.
Tom Dempsey, 73; Held NFL record 63-yard field goal for 43 years. Died from coronavirus complications.
Chris Doleman, 58; Hall of Fame defensive end spent most of career with Minnesota Vikings.
Pat Dye, 80; College Football Hall of Famer took over a downtrodden Auburn football program in 1981 and turned it into a Southeastern Conference power.
Pete Dye, 94: Famed golf course architect.
Tony Fernández, 57; Made 5 All-Star teams and helped the Toronto Blue Jays win the 1993 World Series.
Howard Finkel, 69; Longtime ring announcer for the WWE.
Whitey Ford, 91; New York Yankees pitcher and Hall of Famer had the best winning percentage of any pitcher in the 20th century and most World Series wins ever (10).

Phyllis George, 70; Former Miss America became a female sportscasting pioneer on CBS's "The NFL Today" and served as the first lady of Kentucky.
Bob Gibson, 84; Hall of Famer and dominating St. Louis Cardinals pitcher who won a record seven consecutive World Series starts and set a modern standard for excellence when he finished the 1968 season with a 1.12 ERA.
David Glass, 84; Owned Kansas City Royals for nearly two decades.
Harry Glickman, 96; Founder of the NBA's Portland Trail Blazers.
Jim Hanifan, 87; Former St. Louis Cardinals coach who returned to the city as offensive line coach to help the Rams win the Super Bowl.
Kevin Greene, 58; Pro Football Hall of Fame linebacker is 3rd on all-time NFL list with 160 sacks.
Dale Hawerchuk, 57; Hockey phenom who became the face of the Winnipeg Jets en route to the Hall of Fame.
Paul Hornung, 84; The dazzling "Golden Boy" of the Green Bay Packers whose singular ability to generate points as a runner, receiver, quarterback and kicker helped turn the team into an NFL dynasty.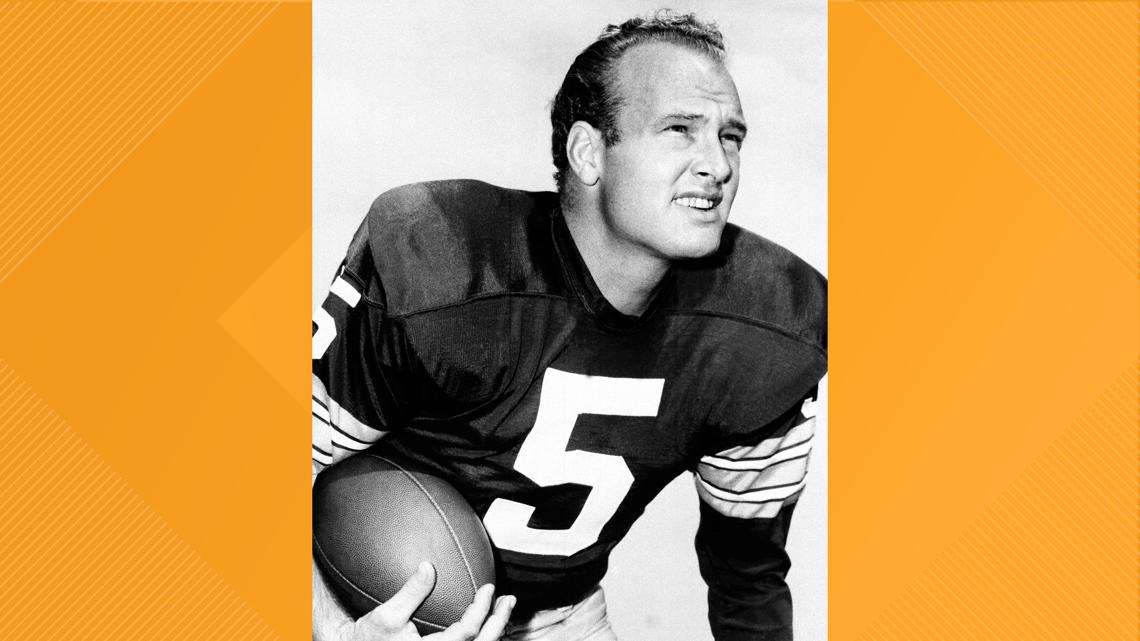 Tom Jernstedt, 75; Nicknamed "Father of the Final Four," Jernstedt has widely been credited with transforming the NCAA Tournament into the billion-dollar March Madness it has become today.
K.C. Jones, 88; Basketball Hall of Famer, Olympic gold medalist and two-time NCAA champion who won eight straight NBA titles during the Celtics' Bill Russell era and then coached the Boston teams with Larry Bird, Kevin McHale and Robert Parish to two more championships in the 1980s.
Rafer Johnson, 86; 1960 Olympic decathlon gold medalist. Helped subdue Robert F. Kennedy's assassin in 1968 while working on Kennedy's campaign.
Rocky Johnson, 75: WWE Hall of Famer and father of Dwayne "The Rock" Johnson.
Don Larsen, 90; Pitched only perfect game in World Series history.
Joseph Laurinaitis, 60; WWE Hall of Famer who performed under the name Road Warrior Animal.
Diego Maradona, 60; Argentine soccer great was among the best players in history and led his country to the 1986 World Cup title.
Roger Mayweather, 58; Former world boxing champion who also trained his nephew Floyd Mayweather Jr.
Bobby Mitchell, 84; NFL Hall of Fame running back and receiver was the Washington NFL team's first black player.
Alan Minter, 69; British boxing great won Olympic bronze medal and later became a world champion in the middleweight division.
Joe Morgan, 77; Hall of Fame second baseman became the sparkplug of dominant Cincinnati Reds teams in the mid-1970s and the prototype for baseball's artificial turf era.
Fred "Curly" Neal, 77; Dribbling wizard who entertained millions with the Harlem Globetrotters for parts of three decades.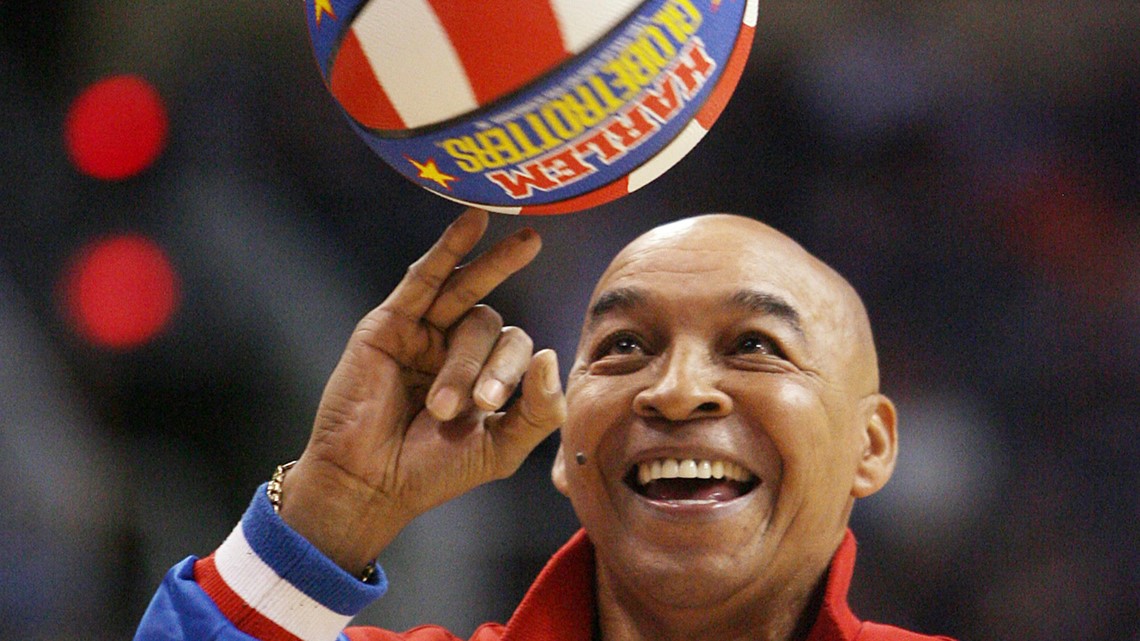 Phil Niekro, 81; Baseball Hall of Famer pitched well into his 40s with a knuckleball that baffled big league hitters for more than two decades.
Alex Olmedo, 84; Won the Wimbledon and Australian Championships singles titles in 1959 and was later inducted into the International Tennis Hall of Fame.
Lute Olson, 85; Hall of Fame coach who turned Arizona into a college basketball powerhouse. The Wildcats won a national championship under Olson in 1997.
Pat Patterson, 79; WWE trailblazer was first openly gay wrestling star, first holder of the Intercontinental Title and creator of the Royal Rumble match.
Ray Perkins, 79; Former Alabama receiver who replaced Bear Bryant as the Crimson Tide's coach and started the transition with the New York Giants that led to two Super Bowl titles.
Mary Pratt, 101; Believed to be the last surviving member of the original 1943 Rockford Peaches women's baseball team that inspired the movie "A League Of Their Own."
Henri Richard, 84; Winner of record 11 Stanley Cups with Montreal Canadiens.
Bob Robertson, 91; Hall of Fame broadcaster called Washington State Cougars football games for more than 50 years.
Cliff Robinson, 53; Centerpiece of Jim Calhoun's early teams at UConn before becoming a top sixth man during his 18 years in the NBA.
Travis Roy, 45; Boston University hockey player who was paralyzed 11 seconds into his first college shift and went on to be a motivational speaker and advocate for spinal cord injury survivors.
Robert Ryland, 100; First Black professional tennis player and later a coach to such stars as Arthur Ashe and Serena and Venus Williams.
Gale Sayers, 77; Dazzling and elusive running back who entered the Pro Football Hall of Fame despite the briefest of careers and whose fame extended far beyond the field for decades thanks to a friendship with dying Chicago Bears teammate Brian Piccolo.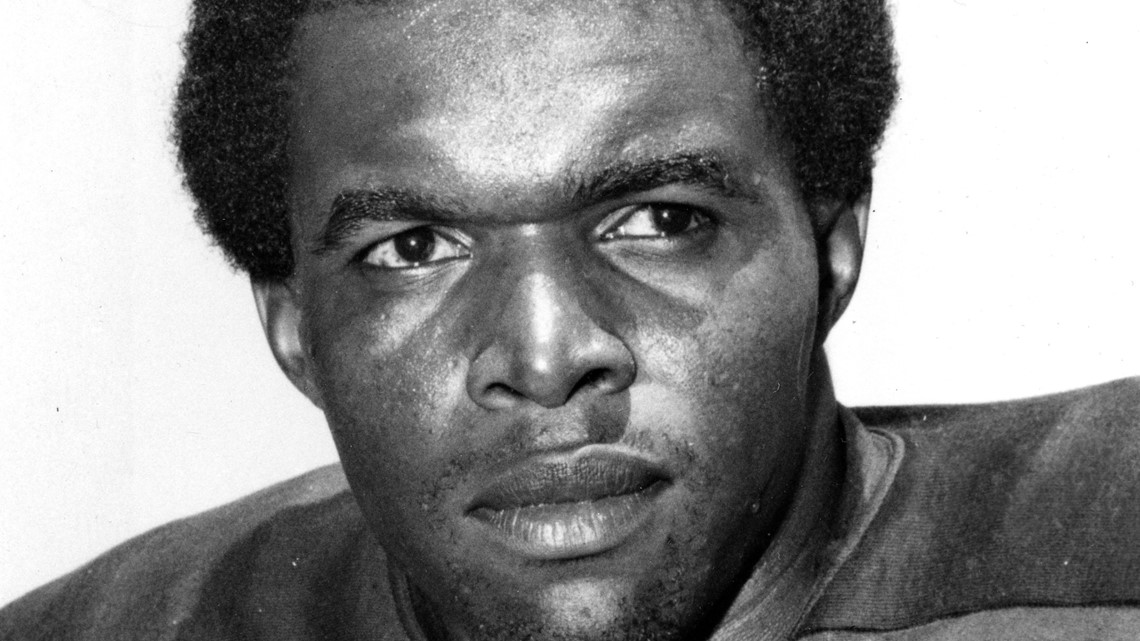 Tom Seaver, 75; Hall of Fame pitcher with 311 wins helped power the 1969 "Miracle Mets" to World Series title.
Jake Scott; 75; Star safety was named Most Valuable Player of Super Bowl which capped Miami Dolphins' 1972 perfect season.
Don Shula, 90; Winningest head coach in NFL history also led 1972 Miami Dolphins to league's only perfect season.
Jerry Sloan, 78; Basketball Hall of Famer spent 23 years as coach of the Utah Jazz and took the team to the NBA Finals in 1997 and 1998.
Hank Steinbrenner, 63; Oldest son of George Steinbrenner and one of the four siblings who owned the controlling shares of the New York Yankees.
David Stern, 77; NBA Commissioner for 30 years helped turn the struggling league into a powerhouse.
Eddie Sutton, 84; Basketball Hall of Famer led three teams to the Final Four and was the first coach to take four schools to the NCAA Tournament.
Kurt Thomas, 64; First U.S. male gymnast to win a world championship gold medal.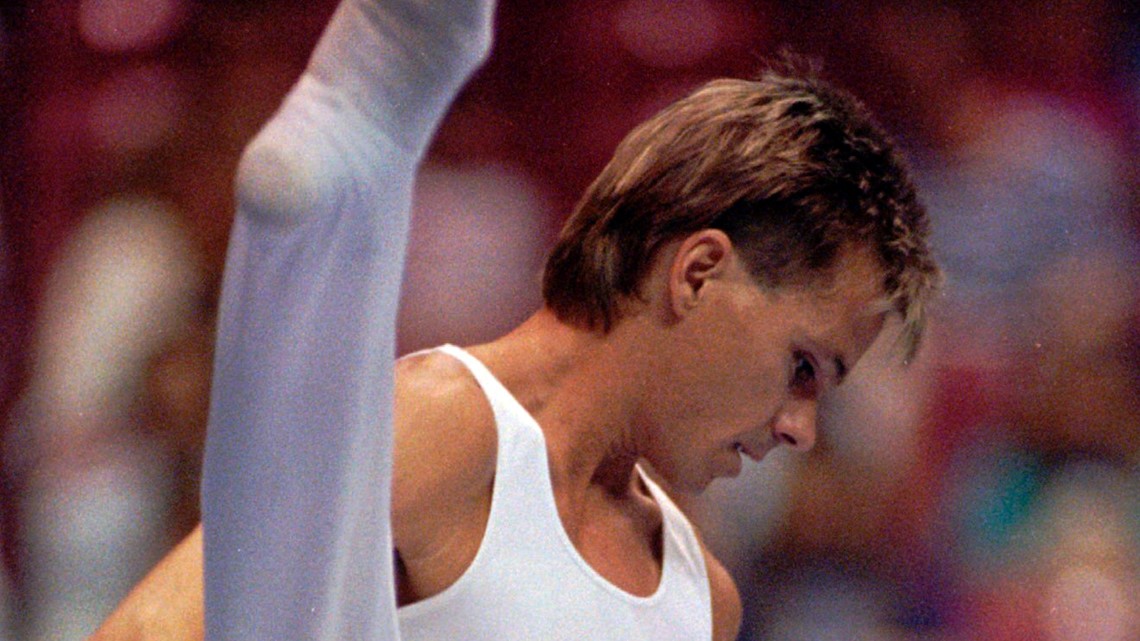 John Thompson, 78; Imposing basketball Hall of Famer became the first Black coach to win the NCAA men's basketball championship, leading Georgetown to the title in 1984.
Wes Unseld, 74; Basketball Hall of Famer led Washington to its only NBA championship. One of only two players to win MVP and Rookie of the Year in the same season.
Lara van Ruijven, 27; Became the first Dutch short-track speed skater to win a world title when she won the 500-meter title.
Bob Watson, 74; All-Star slugger who became the first black general manager to win a World Series with the New York Yankees in 1996.
Larry Wilson, 82; Former Cardinals safety and member of the Pro Football Hall of Fame.
Willie Wood, 83; Pro Football Hall of Fame defensive back won five NFL championships with the Green Bay Packers.
Sam Wyche, 74; Coached Cincinnati Bengals to Super Bowl XXIII.
Jimmy Wynn, 78; Houston slugger whose monster shots in the 1960s and '70s earned him the popular nickname "The Toy Cannon."