For the first time in over seven years, parts of the Permian Basin are experiencing "Exceptional" drought. This is the highest category of drought specified in the United States Drought Monitor, which is updated every Thursday.
The cities affected by Exceptional drought include Midland, Odessa, Gardendale, Andrews, and Seminole. Outside of the Permian Basin, rural areas of Presidio and Brewster Counties are also in exceptional drought, as well as Carlsbad and Artesia, in southeast New Mexico.
The lack of rainfall in recent months has been staggering. Since April 1st, only 1.57 inches of rain has been recorded at Midland International Airport, which is the lowest ever recorded in the six months from April to September.
The drought came on suddenly, as the start of 2020 actually brought soaking rain to the area. From January to March, which is typically considered our "dry season," 5.27 inches of rain fell at Midland International Airport. That was the highest rainfall total ever recorded for the first three months of the year.
The last time "Exceptional" drought was recorded in the Permian Basin was from May-August, 2013.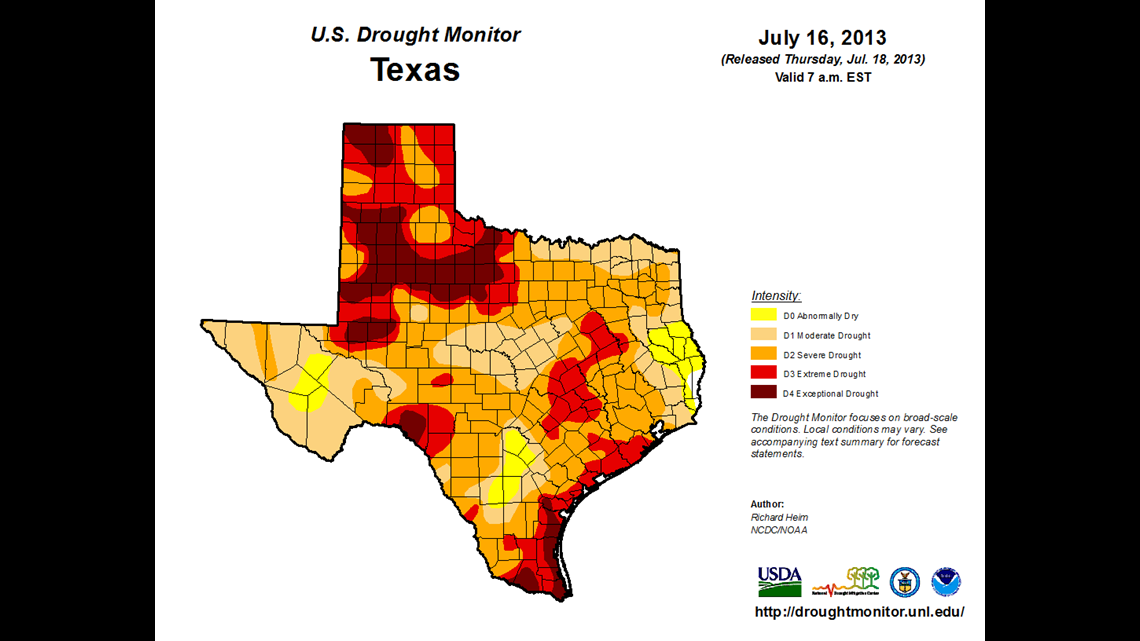 Unfortunately, as we push into the first week of October, the forecast is looking very dry, so Exceptional drought levels could expand into more areas by next week's update.