CORPUS CHRISTI, Texas — TUESDAY NIGHT: Mainly clear with overnight lows in the middle to upper 70s. Southeast breeze relaxes to between 6 and 12 mph overnight.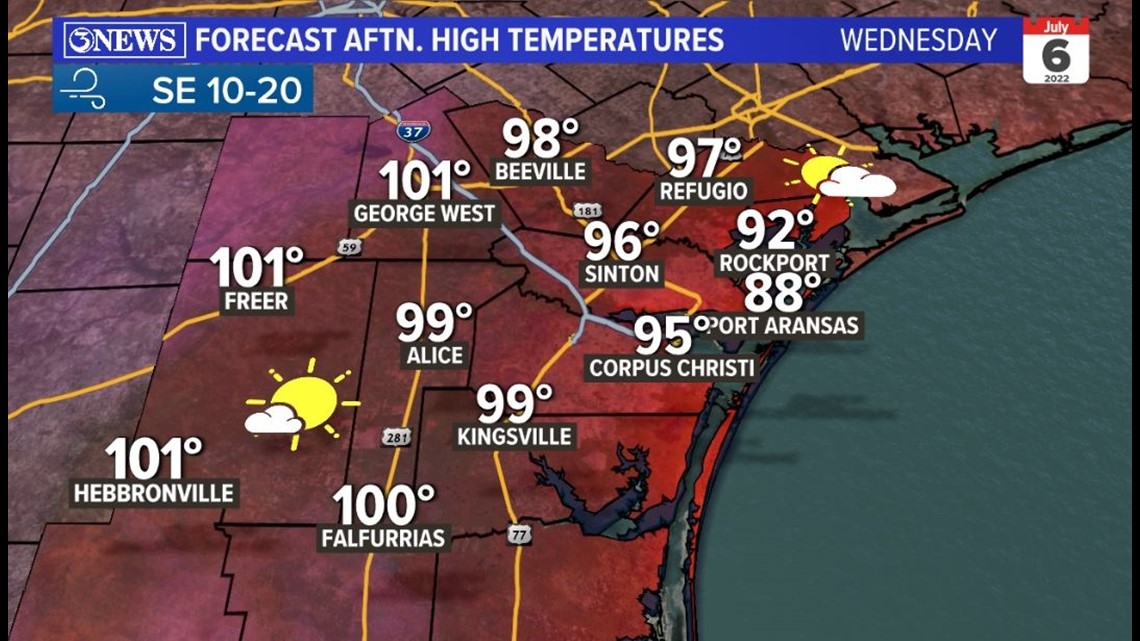 WEDNESADY: I'm going to throw in a chance for a very isolated shower for the day. A weak piece of upper atmosphere energy will move in from the Northern Gulf and may be just enough to fire off a few showers. Most locations won't get anything, but if you do, this energy will be the reason why.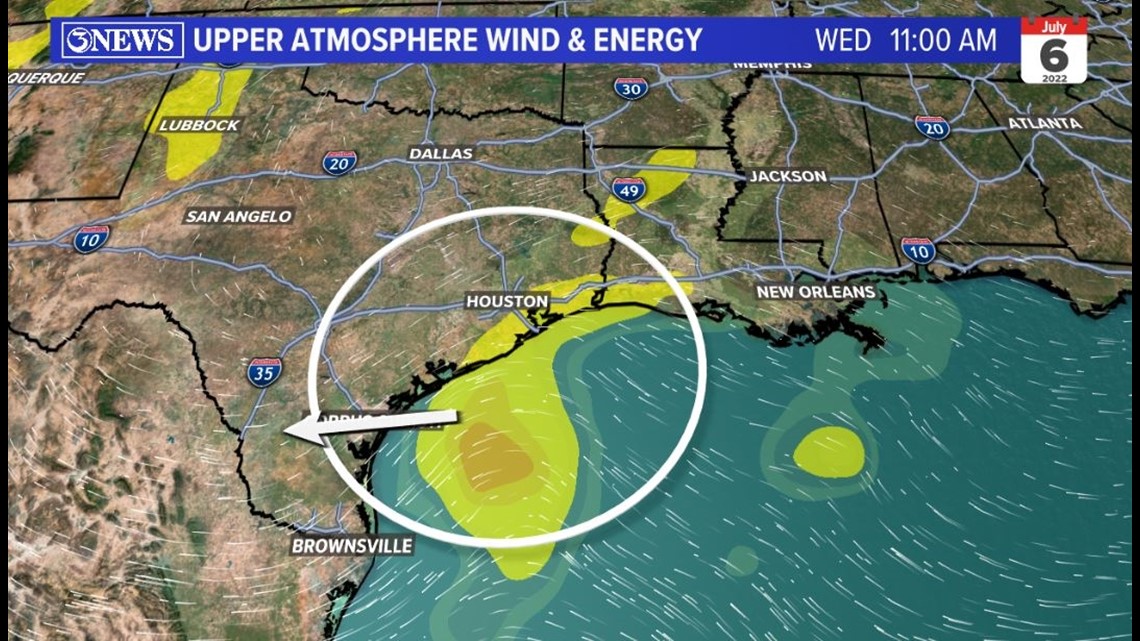 Other than the low end isolated shower chance, it'll be mainly sunny, hot, and humid. High temperatures will reach the middle 90s with heat index values between 100 and 110 throughout the region. We'll be close to heat advisory criteria. Southeasterly breeze at 10-20 mph.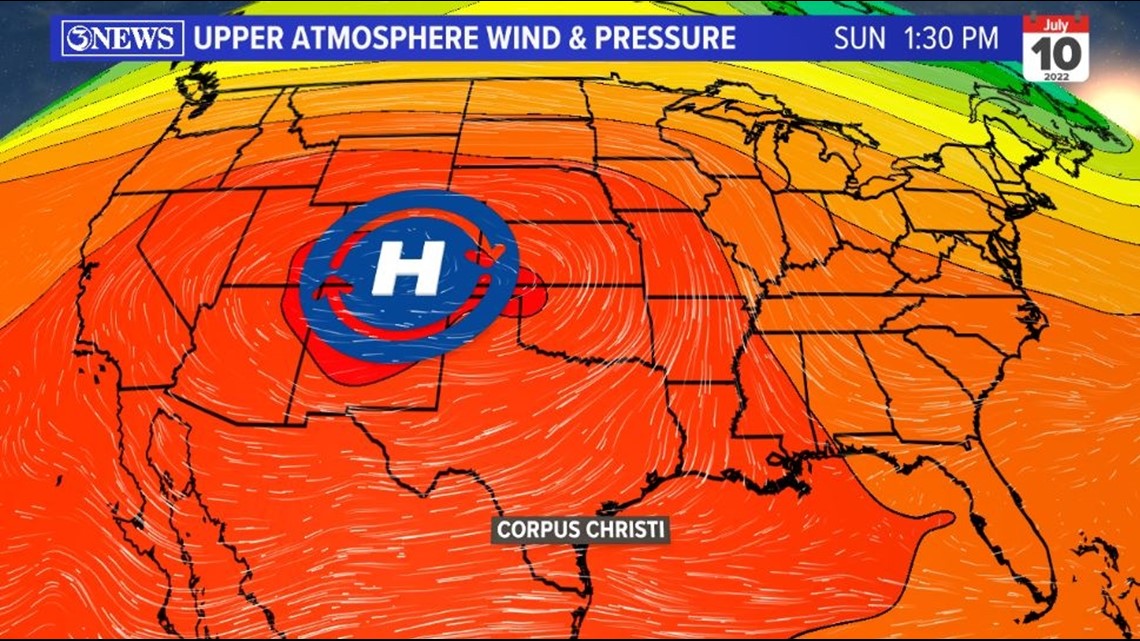 LOOKING AHEAD: High pressure drifting over the Central US will keep Coastal Bend weather benign and hot. Highs will top out in the middle to upper 90s over the weekend, Heat index values during that time could reach as high as 110-115, which is exceptionally and dangerously hot.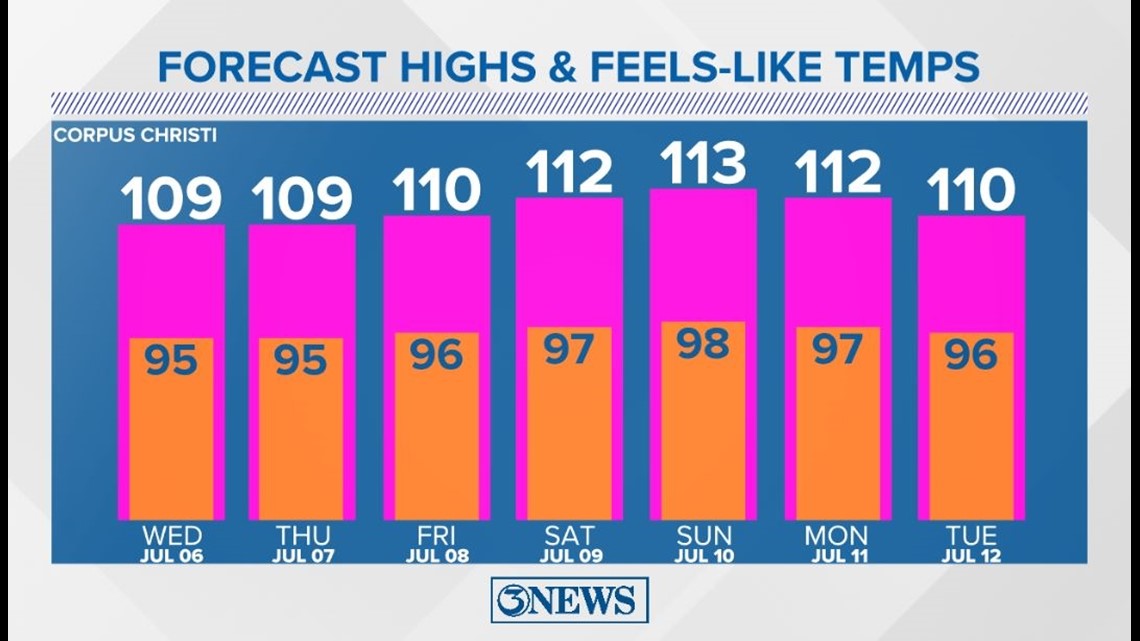 By the second of NEXT week, the high may slide a bit farther west, allowing some gulf moisture to drift in, taking some of the edge off the heat, and maybe giving us some rain chances...but that's still over a week away. For now, be ready for the heat, because it's on.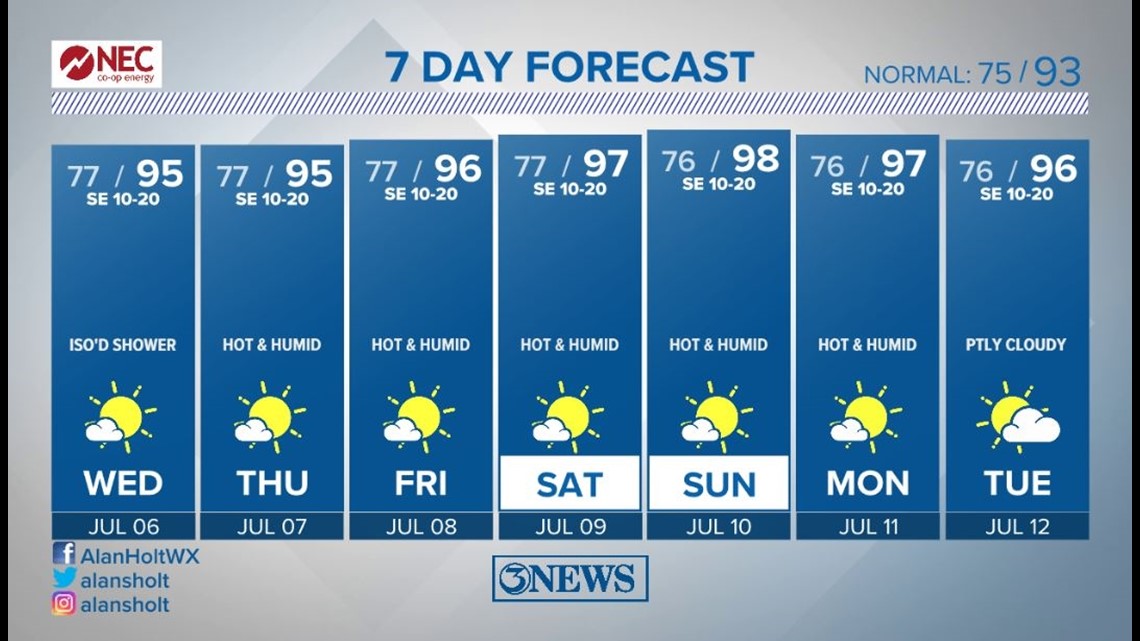 TROPICS: Atlantic is quiet. Hurricane Bonnie continues west and is not a threat to the mainland.