MIDLAND, Texas — NewsWest 9 can confirm that a 3.0 earthquake was recorded at 8:35 p.m. on Thursday night.
According to USGS, the earthquake was seven kilometers southeast of Midland.
We can't confirm what the root cause of the earthquake was, but an increase in fracking has corresponded with small earthquakes in West Texas in the past.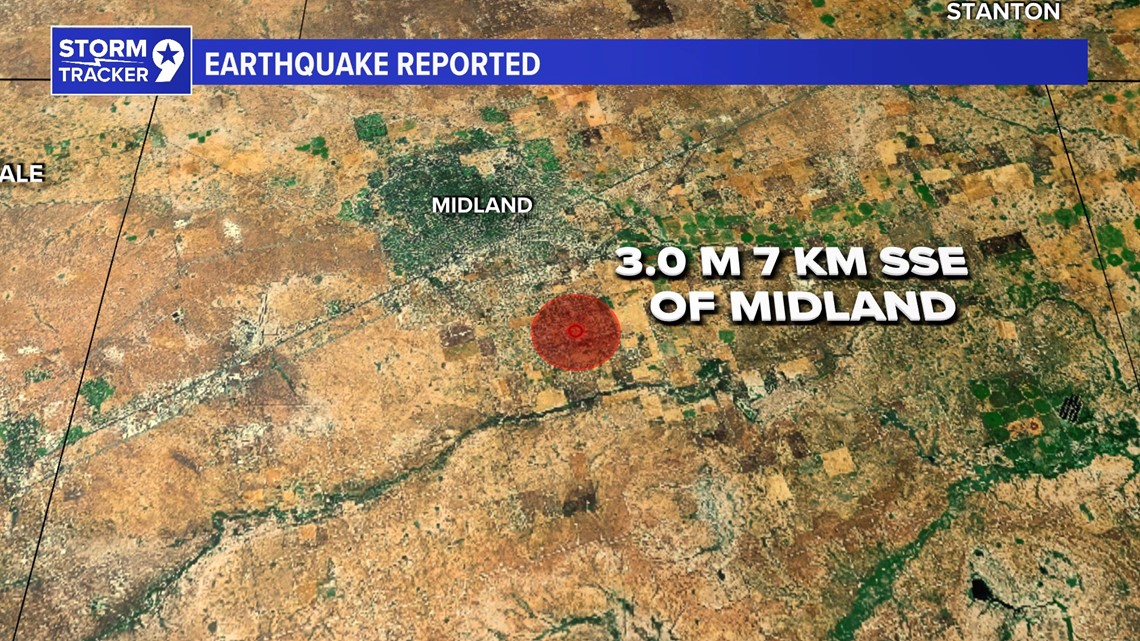 We will keep you updated if we learn more.