ODESSA, Texas — Drivers in Odessa should be careful around University Boulevard starting on October 16.
A portion of the road will be closed for around two weeks.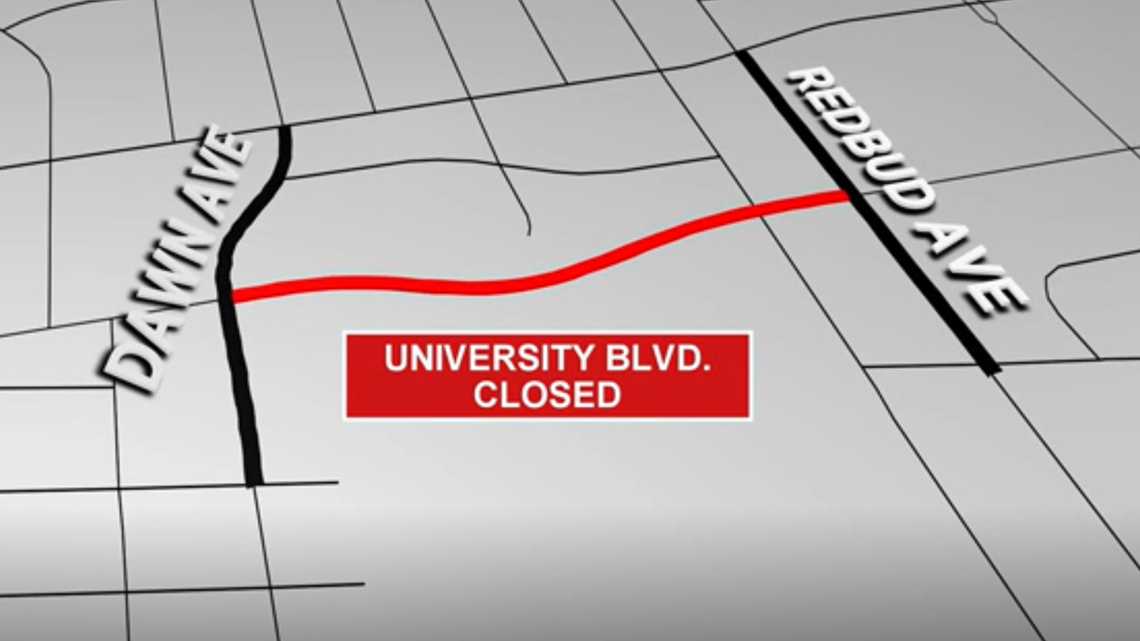 The closure will impact the section from Dawn Avenue to Redbud Avenue.
AT&T will be installing a new underground fiber cable in the area.
Officials say the road should be reopened around October 30.
In the meantime, drivers should seek alternate routes.