MIDLAND, Texas — Santiago Mendoza has been getting national attention from major sports outlets. Reason being....his hair. But also his play on the field as well. Santi "Showtime" Cruz is what most people know him by. Now he's been hearing another nickname, Mini Mahomes.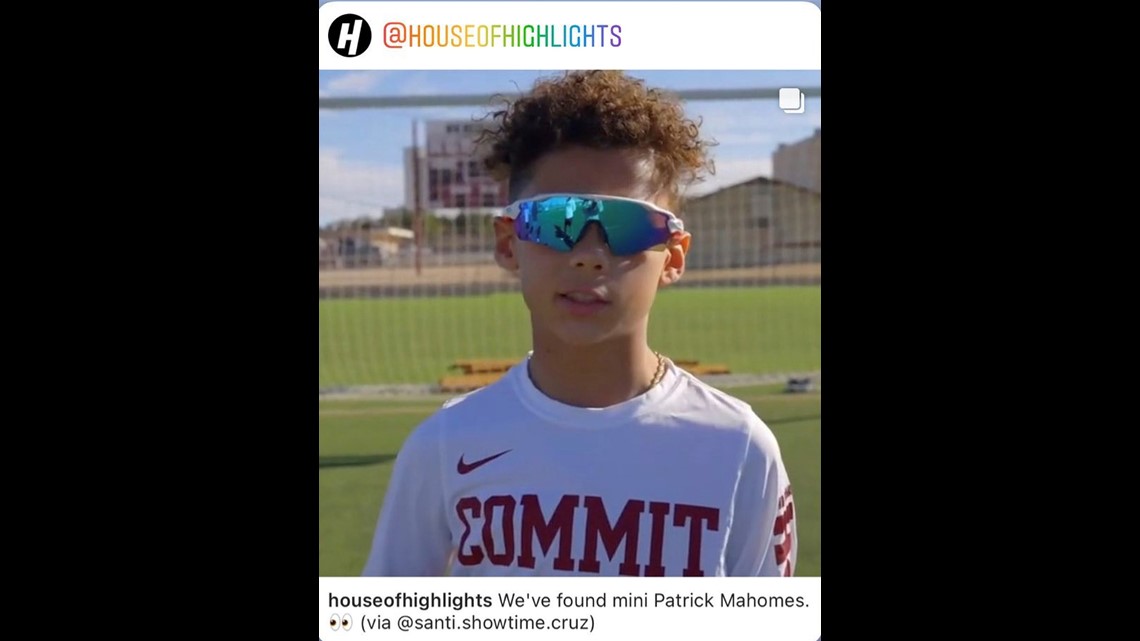 Santi is a 4th grader from Midland, but he's become much bigger than west Texas. His play on the field has him recognized as the number one quarterback in the class of 2029.
With this new notoriety Santi has embraced the mini Patrick Mahomes comparison and says he wants to incorporate more of the former MVP's game into his. First, he'll get the meet the super bowl winning quarterback though. In late March, Santi is expected to go to his new endorsement partner Oakley's, event in Dallas. There mini Mahomes will meet the life-size Patrick Mahomes in person.