CONEY ISLAND, N.Y. — There's no shame in losing to the greatest.
Gideon Oji is a former Clayton State basketball player and, now, one of the world's best competitive eaters.
But he's not good enough to touch Joey Chestnut.
Oji competed on Thursday in the Nathan's Famous Hot Dog Eating Contest on Coney Island in New York. He didn't finish in the top four according to preliminary results, meaning he would've finished at least more than 25 hot dogs behind Chestunut's 71.
Oji at least has a lot to fall back on, including brats.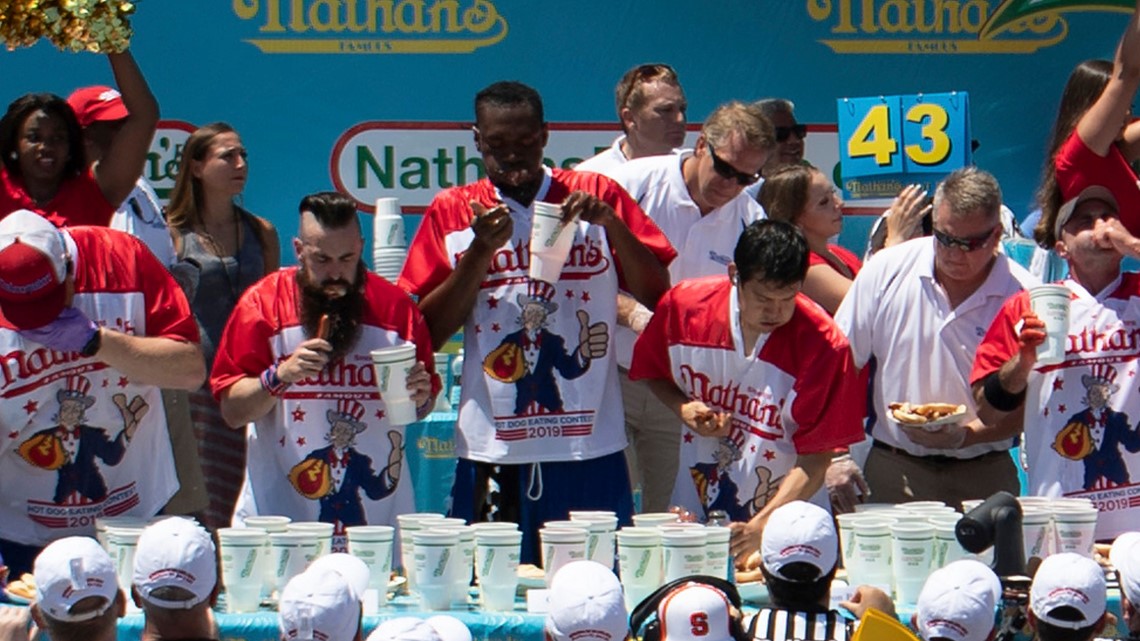 According to his Major League Eating profile, he's the fifth-ranked overall eater in the world and holds the record for green chile stew, brats and kale.
And according to a story on Clayton State's sports website, the 27-year-old who is originally from Nigeria has earned more than $50,000 in competitive eating over the last few years.
He played hoops for the Lakers for two seasons, playing center in a handful of games.