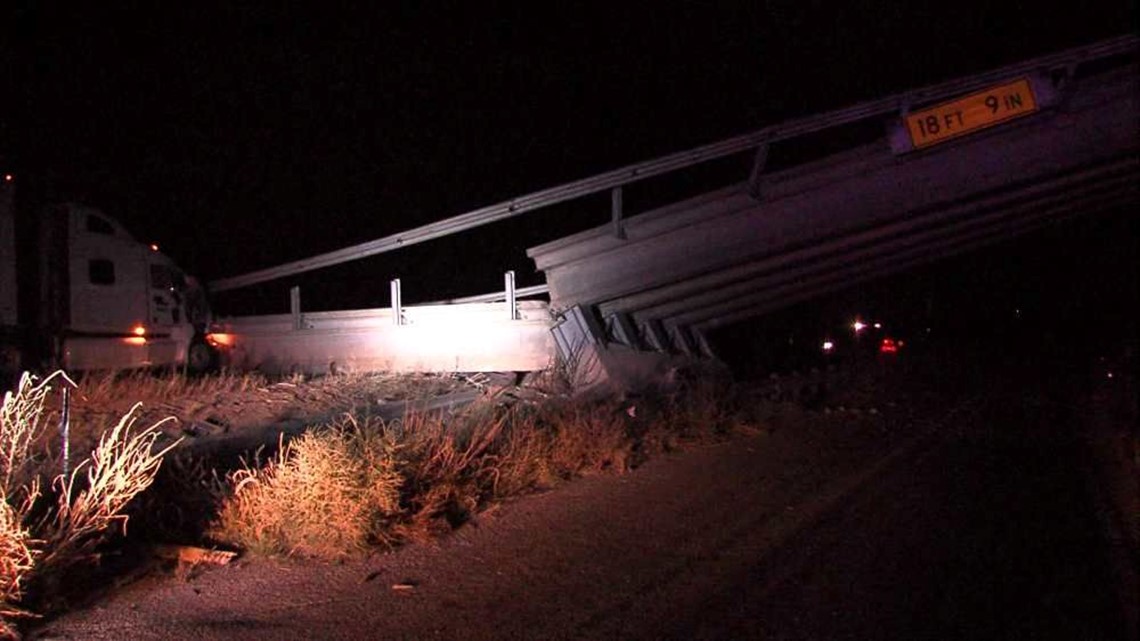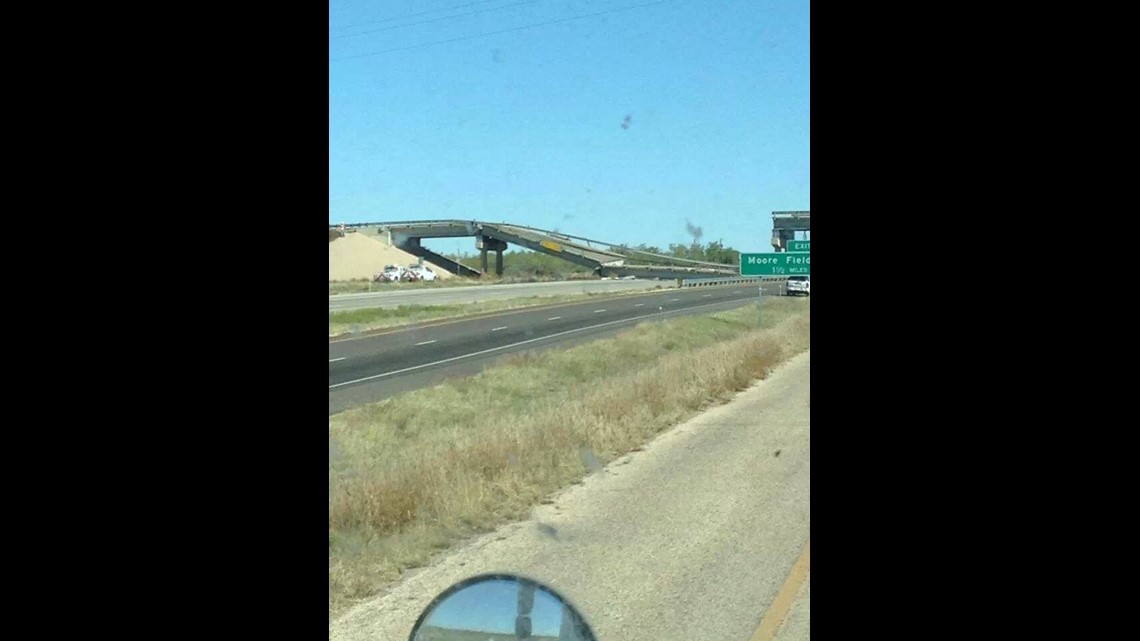 Staff Report
NewsWest 9
Parts of Interstate 20 in Howard County remain closed after an accident late Tuesday night.
A truck driver, who was headed west, lost control, skidded off the road and hit a barrier at FM 2599.
That caused part of the bridge to collapse on westbound lanes of the highway.
But that wasn't the end of the accident as a second big rig also ran into rubble.
A contractor was at the site on Wednesday to inspect the damage.
Traffic is being detoured in the area.
TXDOT officials have updated the detour route for travelers.
West bound traffic is now able to travel from IH20 in Big Spring west on SH 176 to FM 2599, then south 3.5 miles to Interstate north service road and finally back onto Interstate westbound.
Eastbound traffic is still being pushed off onto the south service road just before the bridge then let back on right after. They are planning to have the eastbound main lanes open by the morning.