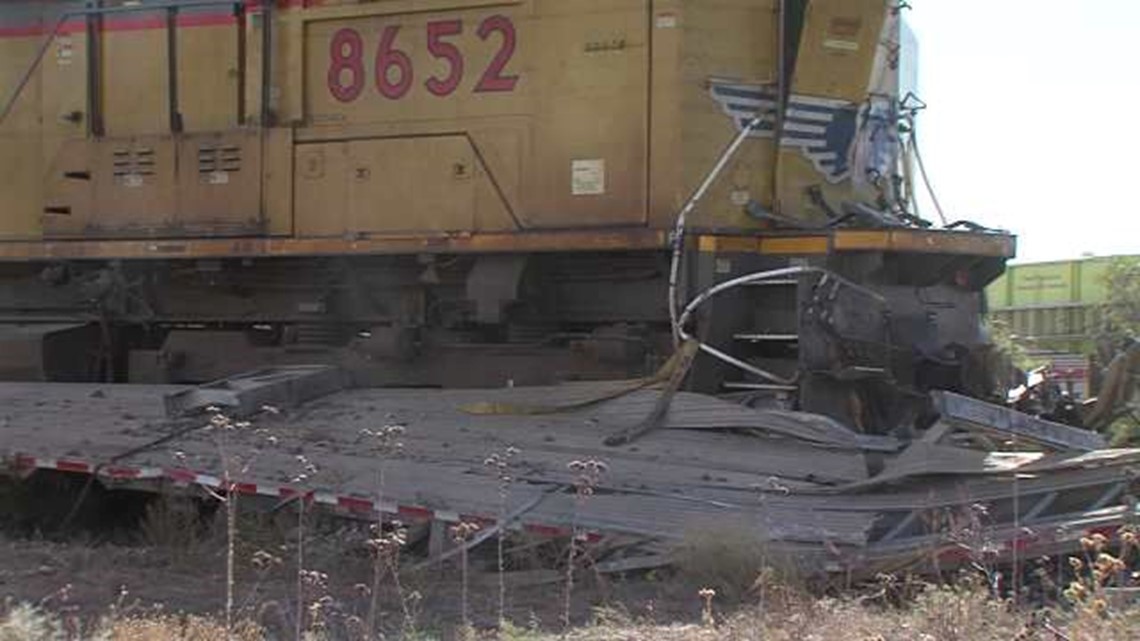 Staff Report
NewsWest 9
MIDLAND COUNTY - An accident involving a train in Midland County left behind a big mess on Wednesday morning.
Officials say that a semi with a flatbed loaded with pipes was stuck by a train at the railroad crossing on County Road 1130 in Midland.
Officials say the train collided with the semi and pushed it a little over half a mile down the tracks.
We're told the man driving the truck was already out of the vehicle before the truck was hit.
Officials from Union Pacific, the Department of Public Safety and Midland County Sheriff's Office all responded.
One crossing arm was damaged in the crash and 100 gallons of diesel was spilt due to the accident.
The railroad crossing will be closed until the crossing arm has been repaired.