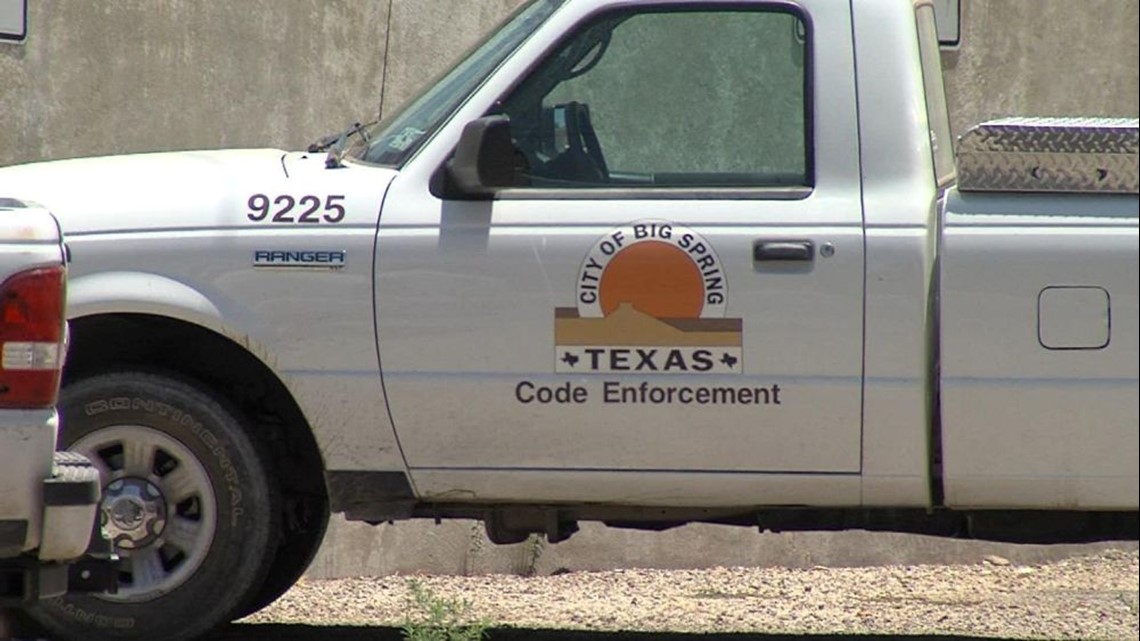 by Anayeli Ruiz 
NewsWest 9
BIG SPRING - New water restrictions are in place for Big Spring residents. As of Tuesday night, residents can only water once a week and they could be seeing some big fines coming their way if they don't comply. 
"We're still in a dire need for rain and our lake levels are really low. We're not meeting our 20 percent reduction and we have to maintain that 20 percent reduction for our community," Big Spring Code Enforcement Supervisor, Chad Averette, said.
Since residents are not cutting back on water, the City of Big Spring decided to enforce tougher restrictions.
"We will go to one day a week of outside watering on Saturdays from 6 p.m. to 10 p.m. Residential watering on Tuesdays from 6 a.m. to 10 a.m. for commercial watering. Those are the only days that residents will be allowed to water," Averette said.
If you want to wash your car or water your plants, you'll need to do it within your allotted time. If you don't follow the rules, you could be slapped with a big fine.
"It can be up to a $2,000 fine. It's going to be up to the courts and the attorney's discretion," Averette said.
No warnings will be handed out, they will automatically give you a ticket if you are watering incorrectly. Code Enforcement will be handing out those tickets and Big Spring police will be helping them watch out for water wasters during their normal patrol hours.
Most residents NewsWest 9 talked to on Wednesday agreed with the new water restrictions.
"If it's something that keeps us from running out of water, it's something we have to adhere to," Big Spring Resident, Tancie Kelley, said.
"We have to, there is no rain, it's very dry and the fires are just coming and coming. There is  no water so I don't like it but we have to and we have to abide by it. There is no other choice but cutback," Big Spring Resident, Mary Lou Lujan, said.
"We are long overdue. A lot of people are watering when they shouldn't. Maybe they should have passed it before and we would have had a little more water now," Big Spring Resident, Rita Clayton, said.
"I think it's too strict and they send you notices when you can't even drink it," Big Spring Resident, Jimmie Willis, said.
Overall, the city hopes residents understand how serious the water problems are.
"We don't want to issue fines, we want to save water. Our lake levels are dry and we are in a dire situation. We really need to conserve what water we have until we really can get some rain to refill our reservoirs," Averette said.