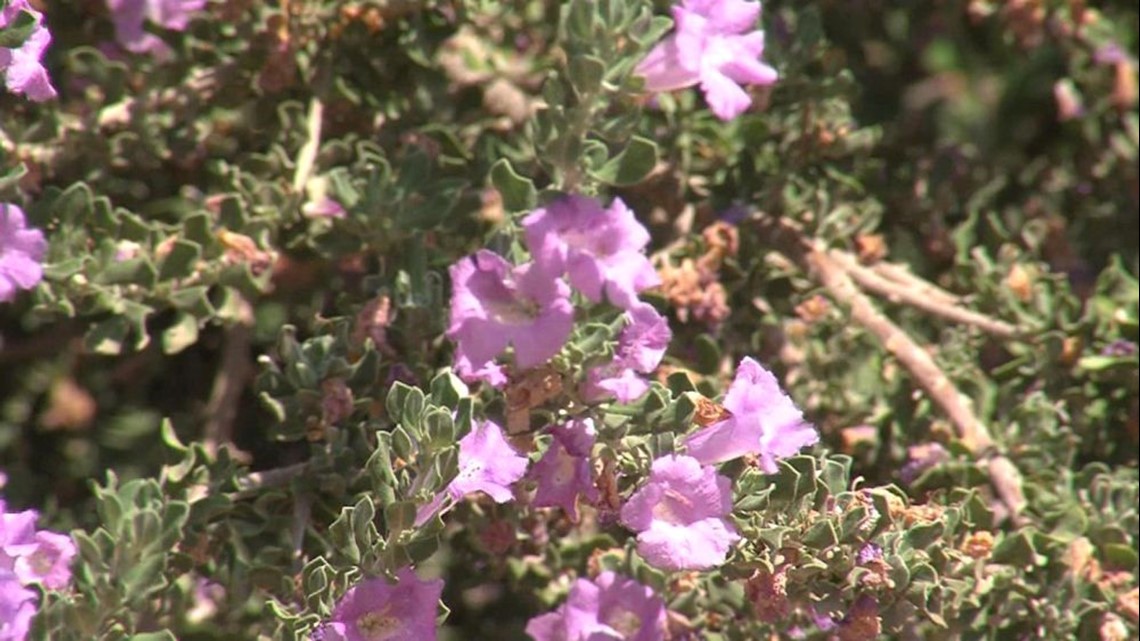 by Audrey Castoreno
NewsWest 9
MIDLAND- Anytime we see rain in the Basin, it's a welcome relief. On Thursday night, some of you saw the wet stuff.
Some say the Texas Sage Bush predicted the on-coming rain, so we went on the hunt to see if the old wives tale has any truth to it.
NewsWest 9 turned to the Sibley Nature Center for some answers.
"Well there is an old common name 'the barometer bush' because that was the myth that was developed, but actually what we are seeing is a result from the rain just a week ago," Sibley Nature Center Executive Director, Burr Williams, said.
Williams says the sage is native to the Permian Basin and can bloom on less than a 1/2 an inch of rain. This, due to the fact, that rainfall contains nitrogen that irrigation water does not.