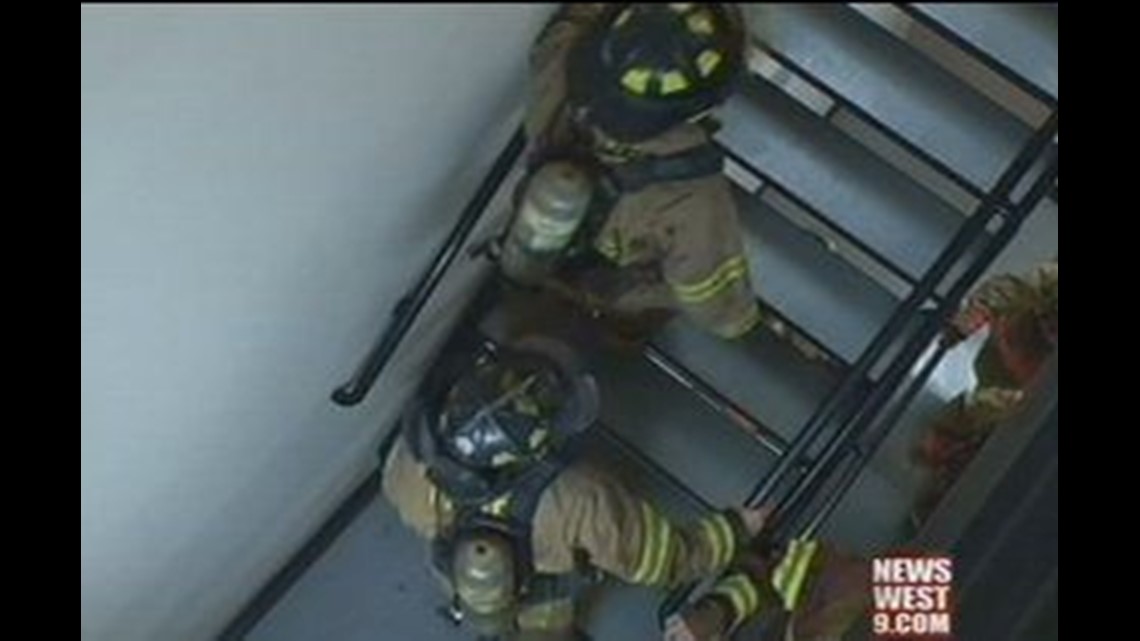 Josh Navarro
NewsWest 9
ODESSA- Hundreds of firefighters from 94 departments and four states went to Dallas to remember the fallen heroes of 9/11 including a team from the Permian Basin. They honored them by climbing the same number of flights the New York Firefighters did when they rushed into the Twin Towers.
Odessa Fire/Rescue took it a step further and went to Dallas to take part of the memorial climb on Saturday. They climbed 110 flights to remember their brothers and sisters who lost their lives in the line of duty.
In full gear weighing around 50 pounds/ they're climbing 55 stories at the Renaissance Tower, twice, including a team of 17 from Odessa. NewsWest 9 spoke to Captain Jason Cotton over the phone.
"We get to honor those 343 New York firefighters that died on 9/11 and we honor them by climbing 110 flights of stairs, which were what the Twin Towers were at the time," Cotton said.
He says most of those firefighters who rushed into the Twin Towers to save lives knew they weren't going to come out, but they still did their job anyway.
"It's a really humbling experience," Cotton said.
Firefighters paused in the stairwell at 8:59 and 9:28 a.m., the time each tower fell.
"We helped each other out like if we were in that real situation. Like I said, we get to reflect on and think about what those guys were going through. It gives us more of an understanding of what they went through," Cotton said.