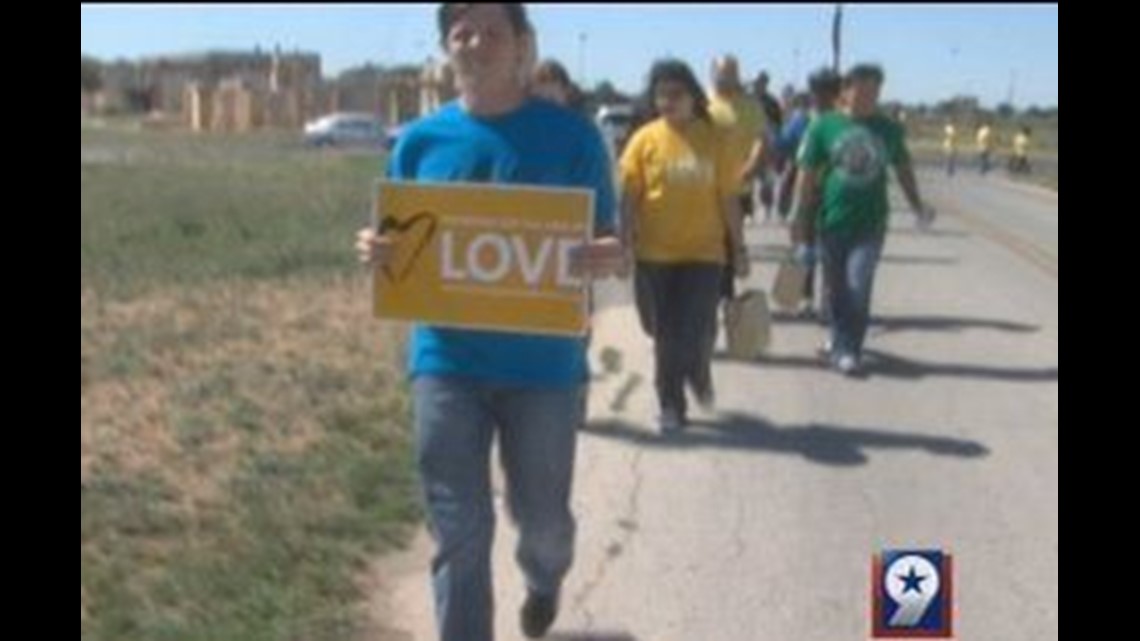 Josh Navarro
NewsWest 9
ODESSA-  Dozens of people marched through the University of Texas Permian Basin campus on Sunday afternoon to show their support for gay rights. Volunteers, advocates and religious leaders came out to support the cause and say they want equality for all.
Demonstrators held signs and wore T-shirts supporting equal rights, no matter the sexual orientation a person may have.
"You know we shouldn't be in a world where there's bullying or hate. Everybody should be equal," demonstrator, Richie Wong, said.
"It's really unfair that two people who love each other really can't get married," demonstrator, Alina Lindsay, said.
Their goal was to raise awareness about equal rights but some may feel that their message may fall on deaf ears here in the Basin. Tom Schmidt is the minister at the Unitarian Church in Midland.
"We all have our different beliefs. This is what I talk about every Sunday, we all have our different beliefs, even in within the single church, everyone kind of believes differently. But we stand together in love and compassion for each other," Schmidt said.  "In love, you can't simultaneously love somebody and judge them. You just can't. So if your judging them saying you believe different, you act different you love different, you can be loving them and not have compassion."
President Barack Obama voiced his support for same-sex marriage back in May and marchers say they are as energized as ever to continue their fight for the cause.
"We're just here to live and be happy and love each other," demonstrator, Leslie Tercero, said.
A study done by the University of Texas two years ago found that 63 percent of the Texans questioned or supported some form of legal civil union for same-sex couples.
The State of Texas doesn't recognize same-sex marriages.  State law defines marriage as strictly between a man and a woman.