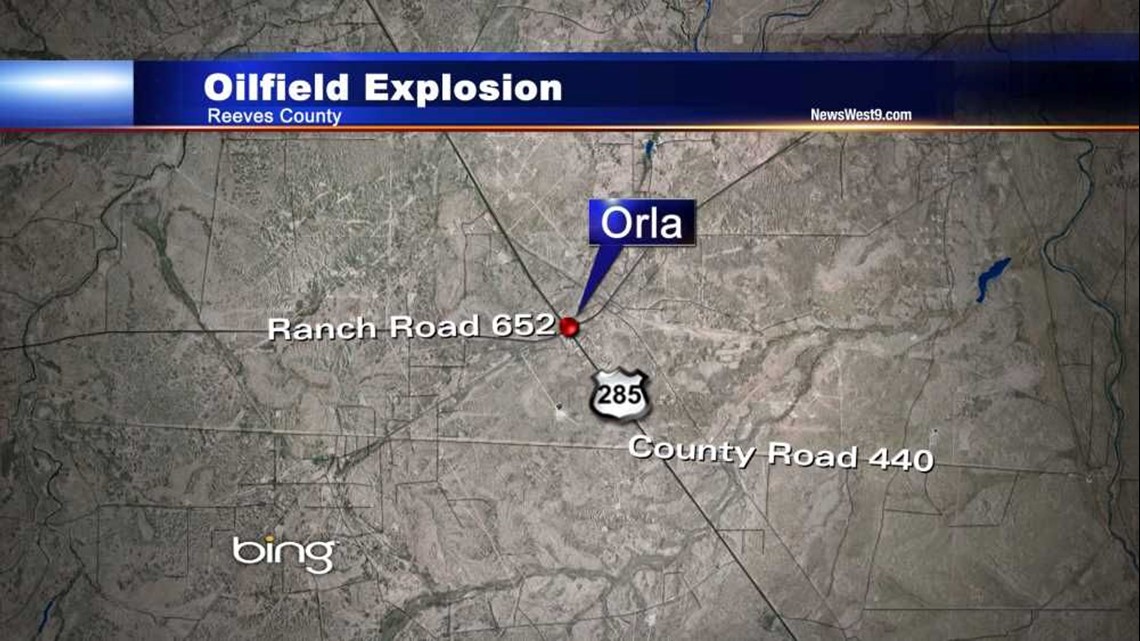 REEVES COUNTY, TX (KWES) - Two people were injured following a gas processing plant explosion in Reeves County on Thursday morning.
Officials with the Anadarko Petroleum Corporation have confirmed to NewsWest9, the explosion occurred at the Ramsey Natural Gas Processing Plant near Orla, Texas around 10 a.m.
We're told all of the approximately 200 people who were on site have been accounted for and only two minor injuries have been reported.
Texas Department of Transportation officials closed a portion of U.S. Highway 285 due to the explosion but the roadway has since been reopened.
Several other county roads including County Road 454, 449 and 452 have also been closed.
According to a release, Anadarko has closed off all lines coming in and out of the plant and the fire has been contained to one area of the plant.
The Ramsey Plant is owned by Western Gas Partners, L.P. and is operated by Anadarko Petroleum Corporation.
HISTORY OF THE PLANT
Western Gas Partners hasn't owned the Ramsey Plant for very long.
They agreed to buy the plant for $1.5 billion dollars in cash back in October of 2014.
Anadarko Petroleum Corporation operates the plant for them as it's part of a partnership. 
VIOLATIONS AT RAMSEY PLANT
According to the Occupational Safety & Health online database, there were several recent violations regarding the Ramsey Plant in Orla.
Back in February, a planned OSHA inspection resulted in five violations, three of which were serious.
The company was cited for issues related to how they handled highly hazardous chemicals.