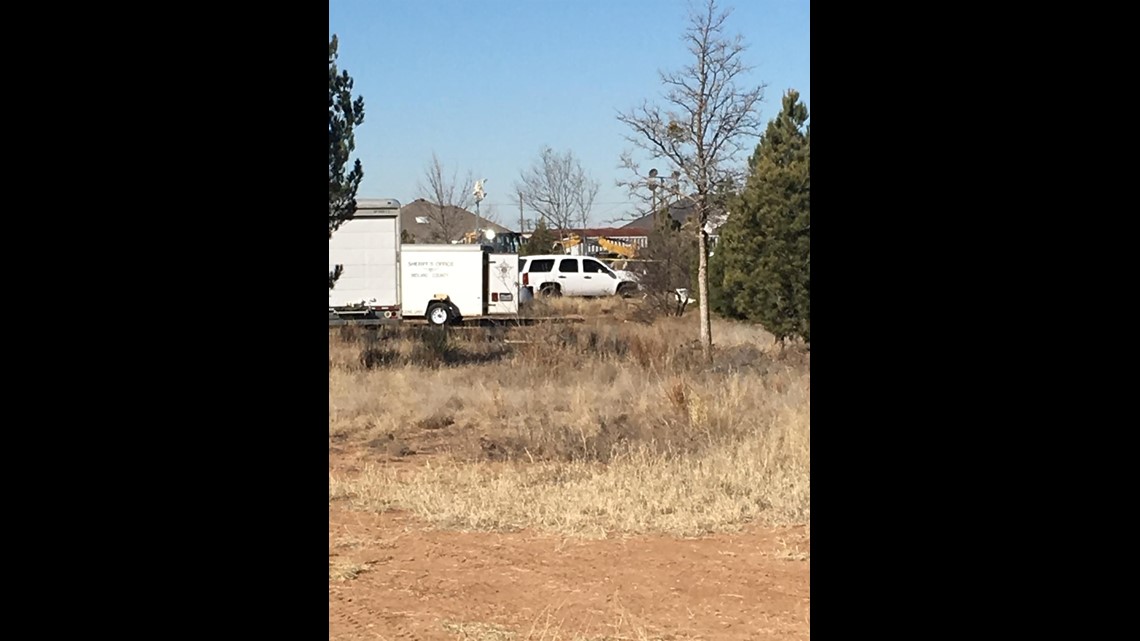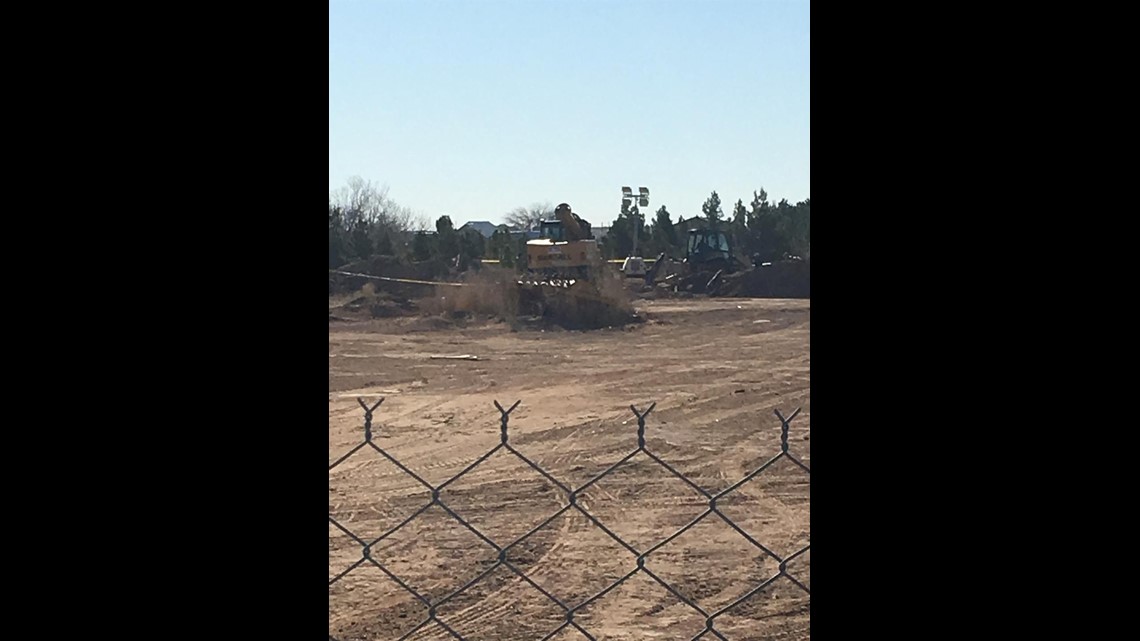 MIDLAND COUNTY, TX (KWES) - Update:
Officials expect new excavating machine will be finished with the pit today.
They also say if a body is not found, they will search other pits on the property.
Officials determined the skeletal remains to be female due to skin remnants and clothing found.
An autopsy is being done on the remains in Tarrant County.
The Midland County Sheriff's Office is investigating after skeletal remains were found in a garbage pit on Saturday.
Sheriff Gary Painter said it all started when the sheriff's office received several tips.
We're told that's when a K-9 team came in from out of town and began searching 18 acres located at 5000 West County Road 116.
Painter said that three dogs gave a positive hit on two locations in the same 20x30x15 garbage pit, which was full of dirt and other items.
Authorities then called out the Road and Bridge Department to bring out a backhoe and authorities started moving dirt and debris out of the pit.
We're told about 8 feet down in the pit, authorities found a skeletal foot, possibly a female. The search continued and authorities found additional bones and other items under the remains.
Painter stated in a press conference on Monday that they believe there is another body in the pit because of strong links to a missing persons case from Oct. 2015 where two teenagers were reported missing.
Authorities added that the remains will be sent to a forensic anthropologist in Tarrant County to identify the remains, which could take up to two weeks.
Investigators said they do not believe the property owner is a person of interest. Painter stated that the property owner is "bending over backwards" to help authorities in their investigation.
Several agencies including the Midland County Sheriff's Office, Midland County Emergency Management, Midland County District Attorney's Office, City of Midland Transportation Department, Road & Bridge Department and the Texas Rangers are involved in the case.