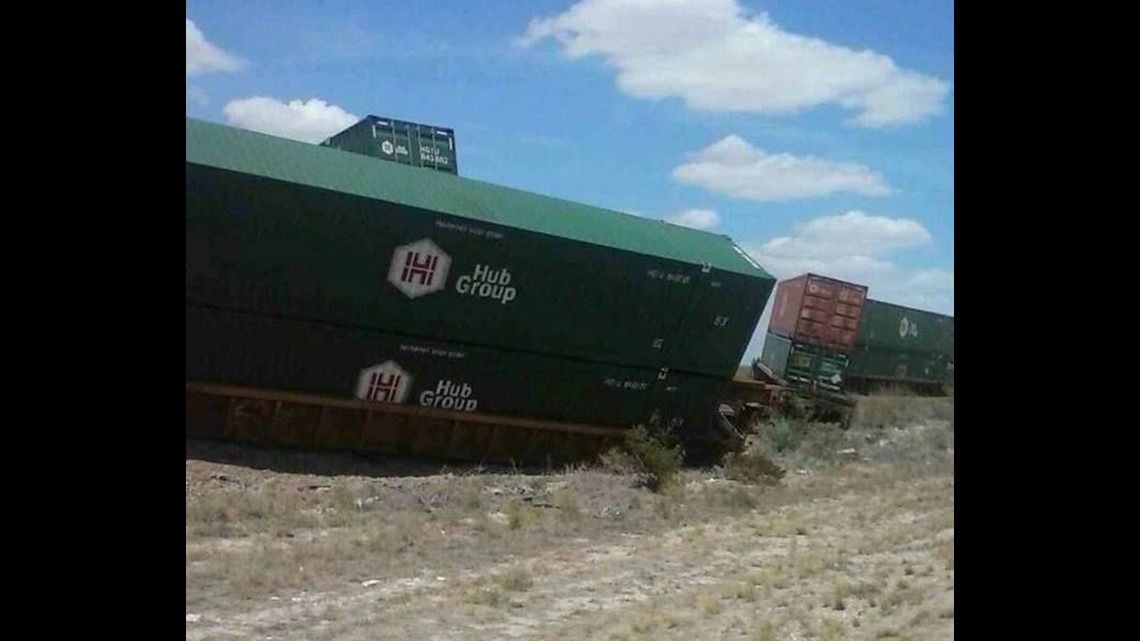 by Kim Powell
NewsWest 9
BARSTOW - Officials are working to clear up the wreckage after a train derailment Sunday afternoon near Barstow. Officials say a Union Pacific train derailed after colliding with a water truck just before 3 p.m.
"This is the front of the cab here," Cynthia Herrera, owner of H&P Trucking, said.
Herrera is still trying to figure out what could have went wrong when one of her drivers failed to yield at a railroad crossing. The collision happened just outside of Barstow in Ward County.
"I really don't know what exactly happened. I wish I did but all I know is what we can see is a really bad accident and all I can say is prayers for her driver," Herrera said.
Officials say a water transport truck, which is about 80,000 pounds, was on its way out when it collided with a Union Pacific Railroad train heading east. The cab of the truck was hit on the passenger side door and came to a rest on one side of the tracks, while the trailer laid on the other side. The force caused several of the tracks to bust and the train to derail.
"Three locomotives and 10 rail cars all came off the rails," Jeff DeGraff, Union Pacific Railroad spokesman, said.
The driver of the water truck, an Albuquerque man, was airlifted to an Odessa hospital in critical condition. The conductor of the train suffered minor injuries but refused medical attention.
"We hate to see accidents like this happen, both our crews and the members of the public that are involved," DeGraff said.
There are no crossing arms at this particular intersection, only a yield and railroad crossing sign. Union Pacific says it is mainly used for these water haulers and not by the general public.