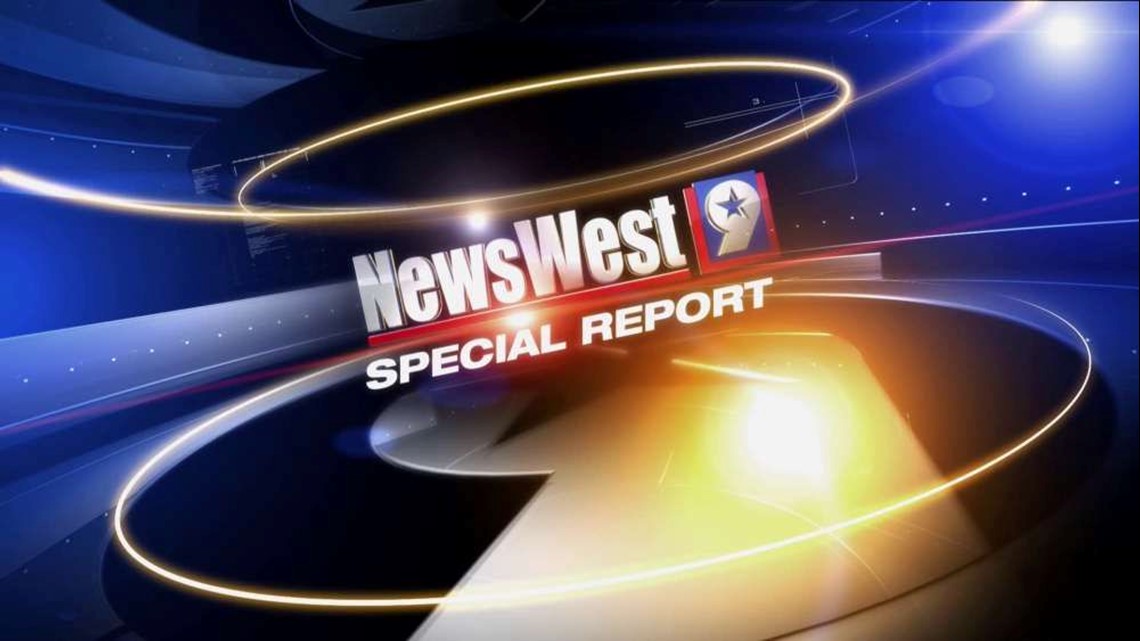 By Geena Martinez
NewsWest 9
KARNES COUNTY, TX - The number of fatal accidents in the Basin has truly been shocking but one south Texas county is also going through an oil boom and they're trying to drive down their number of accidents before it gets any worse.
Down in south Texas lies the small and sleepy community of Karnes City. At least it used to be that way.
Thousands of people have flocked to the area to drill for oil and gas from the Eagle Ford Shale. It's one of the biggest oil deposits in the state and Karnes County is sitting smack dab in the middle of it.
"We have trucking companies, we have subcontractors, vendors. Everybody is right here in Karnes County," Sheriff, David Jalufka, said. "We weren't expecting this. Nobody heard about it and all of a sudden we had a boom."
Sheriff Jalufka said the once quiet county was transformed into a booming community, practically overnight.
"The population of Karnes County two years ago was 12,000 people," Jalufka said. "Now we have somewhere between 30,000 and 35,000."
Stop signs have been replaced with traffic lights, trailer parks are popping up everywhere. Before the boom, Karnes County was the 2nd poorest county in Texas. That has since changed but County Judge Barbara Shaw says with every good comes bad.
"We've had an increased number of fatalities due to the increase in traffic," Shaw said.
So far this year, Sheriff Jalufka said they've had 13 people die in car crashes. Five of those deaths occurred on the same road.
"We had one that was a mass fatality, there was actually three in one car," Shaw said.
Karnes County had five fatalities in 2011 and four fatalities for all of 2010.
Car accidents in general are at an all time high but the sudden spike in fatal crashes has left residents reeling.
"When this kind of stuff happens, it's just disheartening to the whole community," Shaw said. "We're a small community, we're a close community."
The Judge and Sheriff say there are several reasons for the increase in accidents.
"It's just everybody's in a hurry," Jalufka said. "Time is money."
"We have such an influx of people. You have fatigue coming in as a stress factor, they don't know the area, they don't know the location. They're tired, it's been a long day," Shaw said. "We have to learn to adapt, we have to learn to adapt to the change and the change is what's killing people."
The Sheriff tells NewsWest 9 there was so much traffic in the area, they actually needed back-up help. The Department of Public Safety created a local task force to help bring down the number of accidents and to create a stronger presence of law enforcement in the area.
"They're out here, they come in and saturate the area to shut everybody down and get everybody running right," Jalufka said.
About 25 Troopers make up the Texas Thunder Task Force for this part of the state.
Commissioners approved more deputies to Sheriff Jalufka's force and a new weigh station is now being used to help protect the roads.
The county is already seeing results.
"With the troopers and my deputies out here working, it almost stopped," Jalufka said.
"We're saving our roads, we're saving lives, we're slowing people down. We're reminding them to follow the law," Shaw said. "That's all we're doing, it's a kind reminder."
They're also holding oil companies accountable and keeping record of it.
A campaign called Keep Karnes Safe was started, encouraging residents to jot down an oil company's information if they see any unsafe driving.
"We've been calling and sending certified letters," Jalufka said. "I've talked to them, the presidents, the CEO's, their assistants, their vice presidents and they know me personally. They know the judge personally. So we can call them up and say hey we got a problem."
But despite more people, more traffic, and maybe some more headaches here and there. Both Judge Shaw and Sheriff Jalufka said the boom has brought opportunity.
"Now all of a sudden we have activity, everybody has jobs, we have places to go from 8-5," Shaw said.