UT grad and NASA astronaut Butch Wilmore is going back up in space as part of a team that will fly next year on the inaugural manned test flight of the CST-100 Boeing Starliner to the International Space Station.
The Mt. Juliet, Tenn., native already had been training in a backup role since 2018 for the assignment. Boeing astronaut Chris Ferguson elected not to make the test flight, so Wilmore will take his place focusing as spacecraft commander.
Other crew members are Mike Fincke and Nicole Mann. The flight will launch from the Kennedy Space Center in Florida.
Wilmore has served two space missions, spending more than 170 days in orbit
In 2009, he piloted space shuttle Atlantis on STS-129 on a mission to deliver spare parts to the ISS. Five years later, he rode on a Russian Soyuz craft for a 167-day job that included four spacewalks.
According to NASA, the flight will test the new Boeing Starliner system, part of the agency's Commercial Crew Program.
Starliner represents the U.S.'s new strategy for getting crews up and down to the ISS.
"Butch will be able to step in seamlessly, and his previous experience on both space shuttle and space station missions make him a valuable addition to this flight," said Kathy Lueders, associate administrator of NASA's Human Exploration and Operations Mission Directorate, in a news release.
Wilmore is from Mt. Juliet, Tenn. He has bachelor's and master's degrees in electrical engineering from Tennessee Technological University in Cookeville and a master's degree in aviation systems from the University of Tennessee in Knoxville.
A former Navy captain, he's been in the astronaut program since 2000.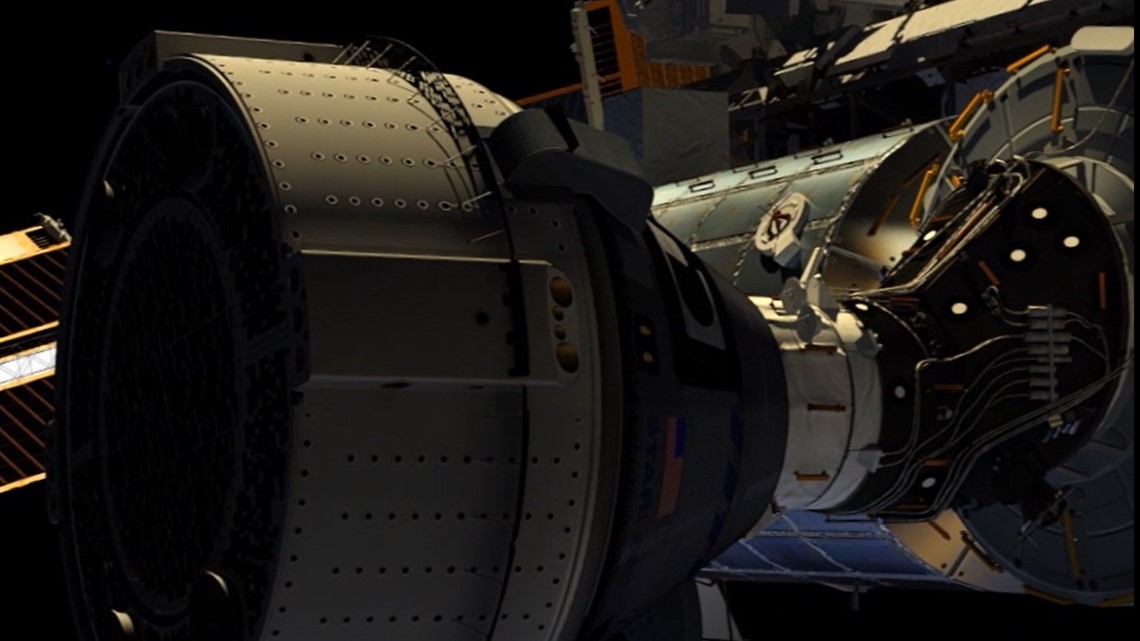 10News Anchor Beth Haynes talked with Captain Barry Butch Wilmore virtually on November 11, 2020.
Beth Haynes: What's the historical significance of this launch?
Captain Wilmore: "It's such a rare opportunity of a first flight of a spacecraft," said Captain Wilmore. "Launching from a launchpad, this is like the sixth time it's happened when you go back to Mercury, Gemini, the Apollo, so it's pretty exciting."
Beth Haynes: "Are you apprehensive at all being on a first flight of a new spacecraft?"
Captain Wilmore: "Not apprehensive at all whatsoever. I mean there's thousands of people putting their all into this. Certainly, there's risks involved anytime you're leaving the planet regardless of what flight it is, anything can and has gone wrong in the past. Yeah, there's risks but no apprehension whatsoever."
Beth Haynes: "How do your teenage daughters feel about you commanding this mission?"
Captain Wilmore: "When I told them initially, I realized their apprehension, but overall, they're excited. They're excited that their dad gets to do something he's dreamed about in certain respects."
Beth Haynes: "Last December NASA/Boeing launched the first, unmanned test flight of Starliner. There were some issues though."
Captain Wilmore: "There were some software issues that took place and it wasn't able to rendezvous and dock with the space station as planned," said Wilmore. "And, that's why Boeing decided they'd give it another shot and fly a second un-crewed launch before our crew mission."
Beth Haynes: I love how casually we talk about leaving the planet.
Captain Wilmore: "Yeah, it is a unique thing. I do understand that, but that's the business we're in, right? We fly to and from space and the amazing thing is we've done it almost 200 times now from US soil in various spacecraft. It gets to the point where the general public doesn't even realize it's taking place, by and large at times, because we make it look so routine. And, it is not. It is not at all routine."
Beth Haynes: How are you training?
Captain Wilmore: "We're in the simulator at least every couple of weeks, right now. And, we go thru every facet of the flight from rendezvous, docking to undocking and fly around and coming back and landing safely on earth. If you can imagine manually controlling a spacecraft as you're reentering the atmosphere cause we're banking and turning as we go, as we're reentering the atmosphere and the heat builds up to 3000 degrees. And, you're inside the plasma following your system and knowing how all those banks need to go, so that's part of our training as well on the entry phase."
Beth Haynes: Are you still flying?
Captain Wilmore: "Yes, I fly the T-38 at least once a week to maintain that proficiency, that hand-eye coordination that's a big part of it."
Beth Haynes: The International Space Station has been a home away from home for you. Are you anxious to return?
Captain Wilmore: "You bet! It's a fascinating place to live. I mean, imagine living on a planet for months on end."
Beth Haynes: On your previous space missions you would start every morning with a flip. Is there room on the Starliner spacecraft for a flip?
Captain Wilmore: "Yes, we're only in it for one day, but yes, you can ball up in it real tight and do a flip. It is a capsule. It is really small, but we'll be at the space station for up to six months, so I'll have the opportunity for those flips again hopefully, more than a few."
NASA/Boeing will launch another unmanned test flight in January or February.
Wilmore says the end of June is the earliest for their liftoff, but it could get pushed back.