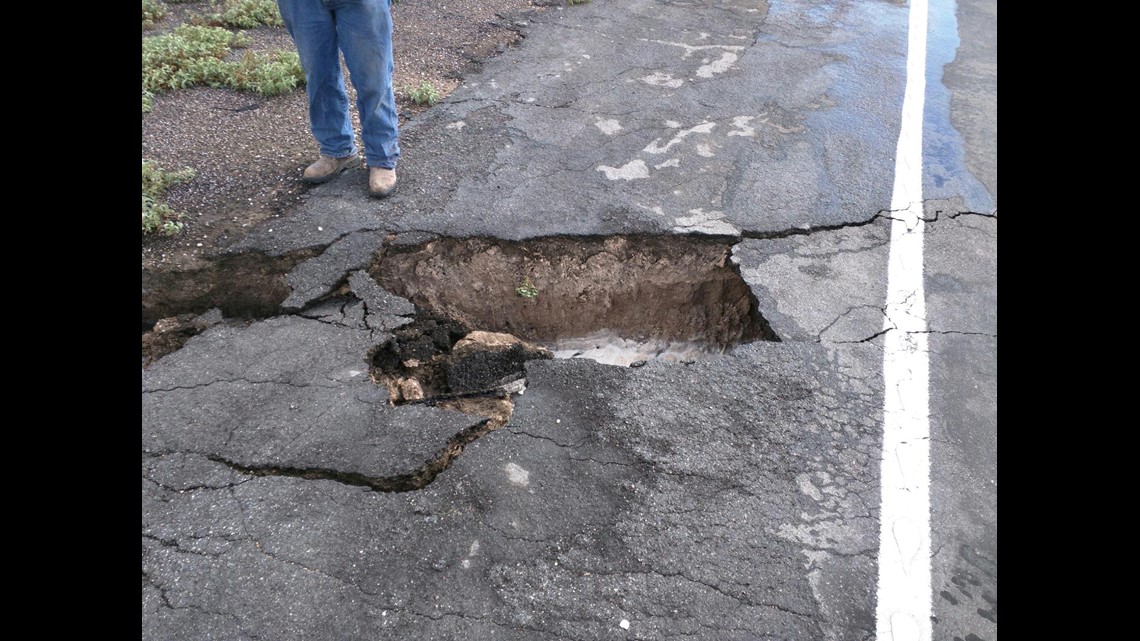 FORT STOCKTON, TX (KWES) - Imperial Highway 1053 is closed after officials said the road going towards Fort Stockton collapsed about seven miles south of Imperial Highway.
Deputies said the road collapsed about four feet.
Viewers in the area told us DPS had to reroute drivers to find another route.
"I noticed today it looked a little bit lower than it had already been, I was thinking, 'Man, that thing is going to go any day now," said Fort Stockton resident John Strickland.
He said he noticed the road slightly dipping whenever he drove down Highway 1053.
"Hopefully they get it all ironed out pretty soon," said Strickland. "We'll see how long it takes to get it fixed."
The Texas Department of Transportation held a hearing in Imperial on Thursday discussing a realignment on FM 1053 due to a "geologic sag that continues to subside." They said the relocation of FM 1053 will require a new right of way in addition to relocating other utilities.
Officials said the road may not get fixed over the weekend. We will follow up with TXDOT for road updates.