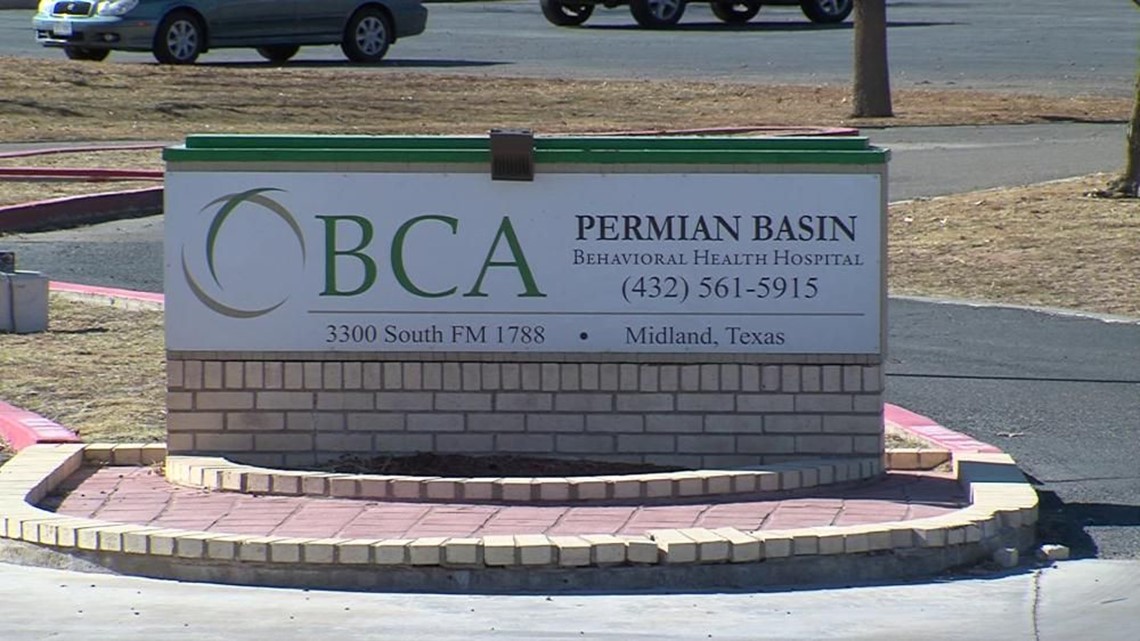 By Geena Martinez
NewsWest 9
MIDLAND - The mental health facility that offers the only in-patient treatment to suicidal adolescents in the area is shutting their doors.
The Behavioral Centers of America Clinic in Midland is closing and teens who need these services will now have to go out of town to get help.
The psychiatric hospital will no longer be around but it's not clear exactly why or when that will happen.
Allegiance Health Center of Midland will move into the building but they do not offer services to adolescents so that's leaving a huge void in the community.
It has many concerned about the future of the community's kids.
The BCA hospital in Midland is shutting their doors for good but this is bad news for teens in the area.
The hospital is the only local mental health facility that offers in-patient treatment for adolescents dealing with depression and suicidal thoughts.
"They would get set up on medications," MISD Crisis Counselor, Heather Mason, said. "They would get counseling everyday. They would have group counseling so it's really intense treatment."
But once the hospital is closed, teens will have to go as far as Abilene or San Angelo for in-patient care.
Mason says this will have a huge impact on students.
"We usually had a constant flow of kids going to BCA," Mason said.
Mason says getting teens to treatment is taken care of but it's not as easy for parents.
"As far as having the family there for support, I think it's gonna be harder for parents to make that commitment to an in-patient facility because it is so far," Mason said.
And what about the Permian Basin Suicide Coalition?
The group worked closely with BCA to find solutions and to bring help to struggling teens.
"They're an important part of our community so it's a real shock," Tom Schmidt said.
Schmidt, the Coalition President, said the closing is a blow to the community.
"To be able to have young people close to their families in a time of crisis, it's so important," Schmidt said. "It's making a bad situation worse."
But with BCA or not, Schmidt said they're not going away any time soon.
"The Coalition isn't just about youth suicide. That was what brought the group together but it's about suicide in general," Schmidt said. "The issue doesn't go away, the need for the Coalition is still there."