MIDLAND, Texas — UPDATE: A man has been arrested for murder in connection to the death of Madeline Pantoja.
According to an arrest affidavit, the Midland Police Department was dispatched to the Palladium Museum Place Apartments on a check welfare/attempt to locate call on May 11.
Officer Leible would go on to speak with multiple people close to Madeline Pantoja. They all described to the officer their last time speaking with Madeline and when communication with Madeline ended.
According to all these people, the last time they heard from Madeline was on May 10. One of the conversations was about going swimming and hanging out at the pool in the apartment complex on May 11 around 6 p.m.
When the people arrived, Madeline was not picking up any of the numerous calls made to her. The people also went to her apartment to see if she would answer the door, which was unsuccessful as well.
Pantoja's boyfriend, Mario Chacon Jr., was called by one of these people, who said that he was very evasive and did not seem too concerned that Madeline had not been heard from. Chacon said he was with his dad all day on May 10 and kept repeating that response, which the person involved found odd.
Chacon also said he was taking anger medication and was not able to drive to try and prove he did not leave his house all day. The people who talked to the officer then went to the maintenance staff to get into Madeline's apartment, where they found Madeline's purse, keys, dog and vehicle parked in the lot.
They said that there were things not found or left in weird places compared to what Madeline typically does, including a missing black table where she would eat her food and the fact that her dog's food and water bowl was empty, along with a mess in the puppy pads.
Officer Leible also went to the apartment and found a mop with dirty water sitting next to the front door. The officer noticed the floor to be sticky. The people interviewed revealed to the officer that Chacon did have his own keys to Madeline's apartment.
Officer Leible spoke to neighbors who said they heard screaming and yelling around 1:30 a.m. on May 10, and that it was between a male and female. The neighbors said this yelling had happened before and that they typically try to tune it out.
On May 12 at 12:05 a.m., Chacon was asked to do an interview, which he voluntarily agreed to do. He told MPD that he physically saw Madeline last on May 9, and talked to her over the phone for the last time around 9 p.m. on May 10.
Around 10:50 a.m. on May 12, officers responded to another check welfare at the same location as Madeline's apartment.
The officers went to the apartment of Madeline and made entry. They discovered a hole in the bathroom door and a hole in the door that leads to the bedroom, which had hair attached to the damaged door. They also found no bed comforter and a dark red stain on the bed sheet, but no Pantoja.
Based on the evidence found in the apartment, MPD believed this activity was likely foul play. Chacon was interviewed around 5:45 p.m. on May 12. The interview was non-custodial and Mario was advised that he could leave if he wanted.
Chacon told the officers that he forgot to tell them that he went to get drinks with his cousin who lived in the same complex as Madeline. Mario drove his pickup and picked up his cousin.
After going out, he dropped his cousin back off and received a call around 11:06 p.m. from his cousin saying that he made it to his address. Mario said he stayed at the address and was the only person to drive the pickup in the month of May.
The affidavit said that according to security camera footage, there was a pickup near an oil company off Montgomery that was close to Madeline's complex. Based on the photographs and footage of the pickup, it was made clear they matched, and the footage shows a time stamp of 1:59 a.m. A flock camera also shows the license plate of Chacon in the area of South County Road 1160 at 3:22 a.m.
This led to MPD coming up with the time frame of evidence being from around 12:26 a.m. to 3:37 a.m. On May 18, Chacon was interviewed again and was told that MPD found lies in his timeline of events. Chacon said ok and asked to leave the interview since it was a non-custodial interview. Chacon also declined an offer for a polygraph test.
On May 13, a search warrant was submitted for cellular records for AT&T Wireless. On May 20, MPD obtained those cellular records, which were then sent to Texas Ranger Cold Allen. Upon looking into these records, Ranger Allen found a one-mile area around East County Road 190 and South County Road 1138 in Midland County.
A search was conducted in the area and human remains were found within the one-mile area. MPD Detectives corroborated jewelry that Madeline was known to wear on the remains. These remains will now go to the Dallas County Medical Examiner's Officer for positive identification and autopsy.
--------------------------------------------------------------------------------------------
After ten days of Madeline Pantoja being missing, Saturday afternoon Mario Juan Chacon Jr. was taken into custody in connection to the Missing Person case, according to Midland Police.
Earlier Saturday, Midland Police found remains, identified as Madeline Pantoja, in the area approximately 3 miles east of County Road 190 and County Road 1160.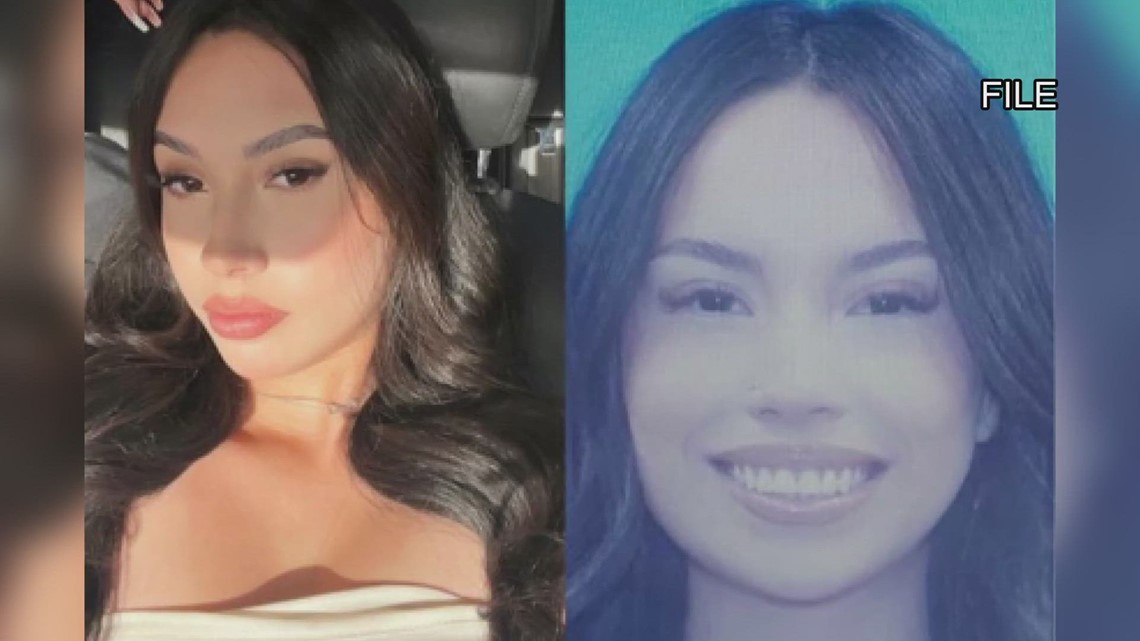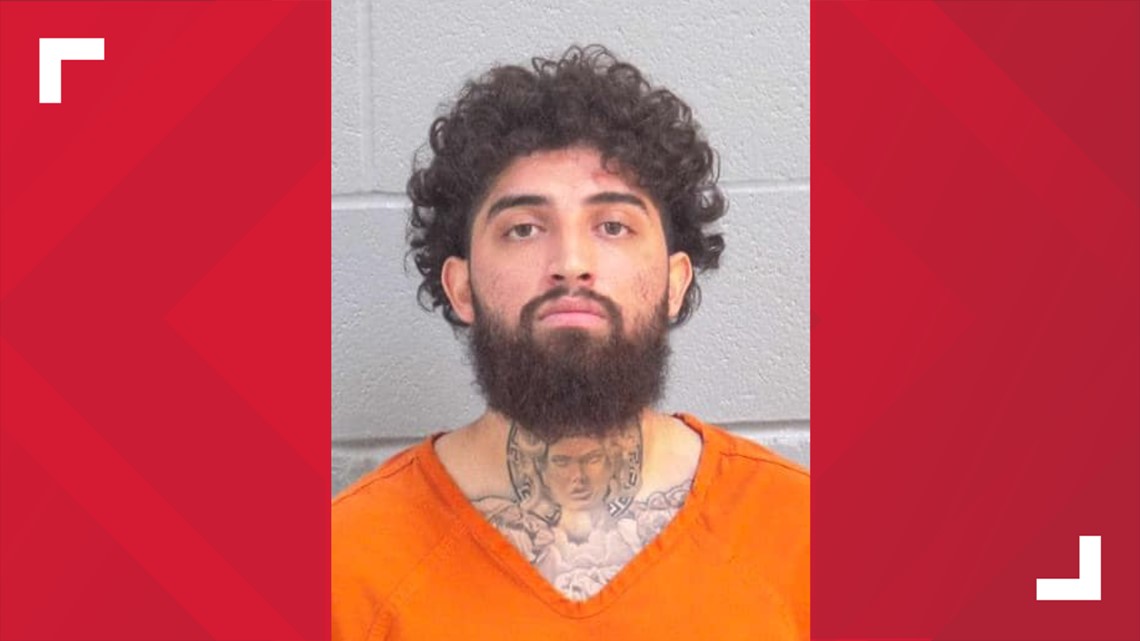 According to a press release released by the City of Midland, at approximately 3:30 p.m. today, Midland Police Department detectives arrested 24-year-old Mario Juan Chacon for the charge of murder in connection with the death of Madeline Pantoja.
The Midland Police Department initiated an extensive investigation and search on May 11, 2023, after Madeline was reported missing.
An autopsy will be performed in Dallas County, and the investigation is ongoing.
Next of kin has been notified.
Pantoja went missing on May 10; her keys, phone, purse and dog being left in her apartment.
--------------------------------------------------------------------------------------------------------
The Midland Police Department held a press conference Friday afternoon with an update on Missing Person Madeline Pantoja, who's been missing since May 10.
Mayor Lori Blong said the Police Department is working tirelessly on the investigation, and that due to it being an active investigation, they can't answer any questions.
She said there is no reason to believe there is a public threat to Midland.
The Chief of Police Seth Herman took the podium and said that since the initial report, the police department have worked 24 hours a day to solve this.
He said they have search about 60 square miles of remote property using human assets, drones and manned aircraft. They've also had over one dozen search warrants to search for Pantoja.
They've interviewed about 25 people so far and have also received over 20 tips from the public.
If evidence should suggest foul play, criminal enforcement actions should be taken without delay.
The police department advises the public shouldn't interfere with the investigation and engage in their own investigations, which could impede locating Pantoja. Any interference by any parties in their investigation will result in necessary charges to the charges.
They also said that there is now a $20,000 reward for anyone who provides information that leads to the location of Pantoja.
She was last seen at 11:00 p.m. on May 10 at 1711 West Francis. There is no clothing description, and her phone and vehicle are still at her apartment.
People can call MPD at 432-685-7108 if they have any information. We will continue to update this story as we receive more information.