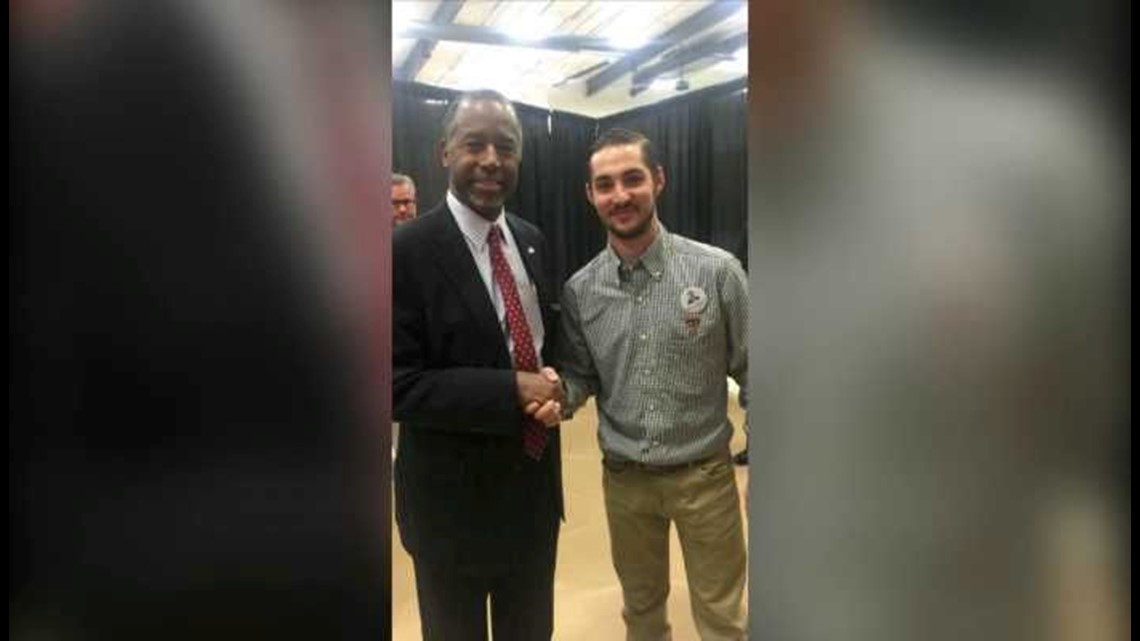 IOWA (KWES) - A man from Midland has died following a crash in Iowa on Tuesday.
Braden Joplin, 25, a student of Texas Tech, was in a van with two other student volunteers and a Carson campaign employee.
He was one of three student volunteers that were on the campaign trail for Republican Presidential Candidate Ben Carson.
That's when the van hit a patch of ice on the road near Atlantic, Iowa, and flipped onto its side.
While on its side, the van was struck by another vehicle.
Joplin was taken to the trauma center at Nebraska Medical Center where he died around 4:30 p.m.
The three other people in the vehicle were treated and released from the hospital in Atlantic, Iowa.
According to a release from Carson's campaign, Carson will be meeting with Joplin's family members when he arrives in Omaha on Tuesday evening.