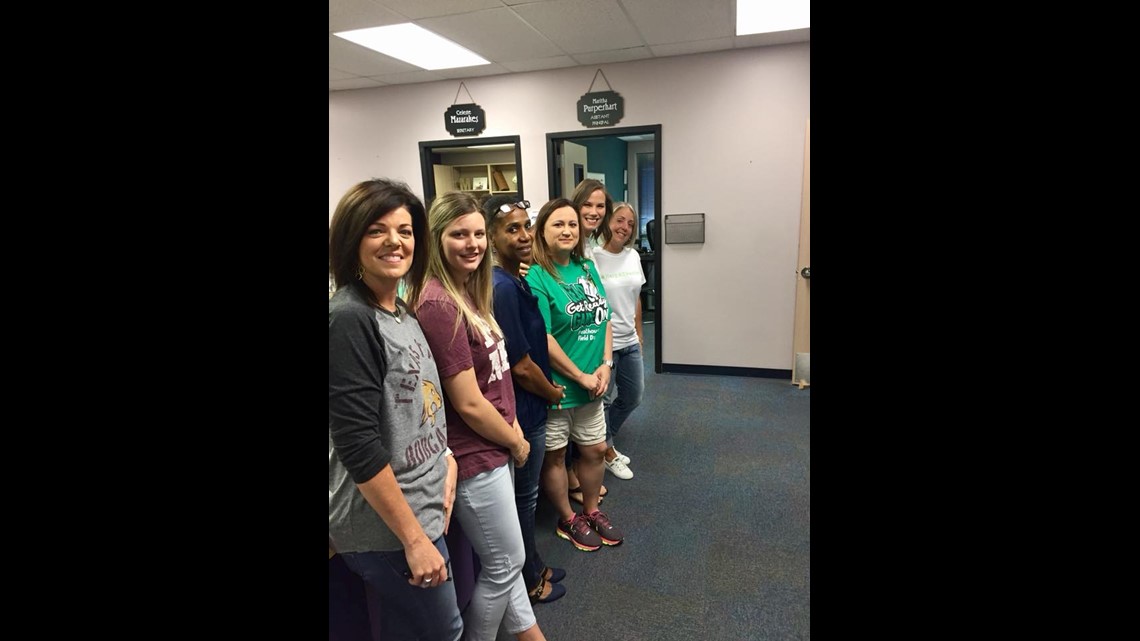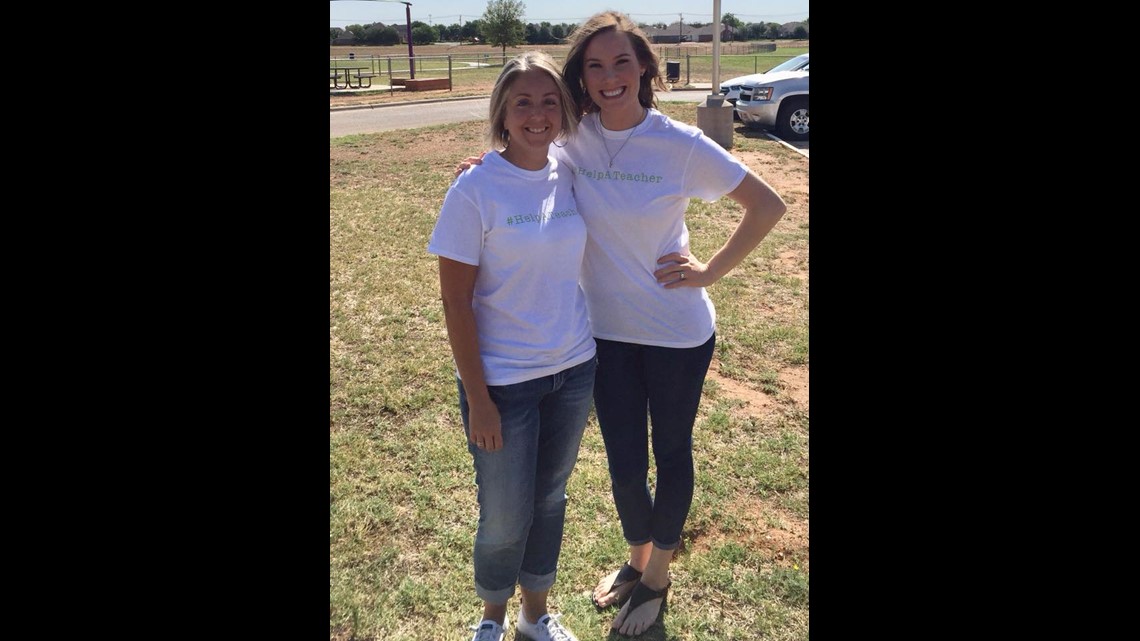 MIDLAND, TX (KWES) - After the Parkland school shooting, one organization called Help A Teacher wanted to make sure educators everywhere felt appreciated.
They started a program where teachers can put in for a contest to get classroom necessities bought for them from the kindness of strangers without the teachers having to spend a dime from their wallet.
Jennifer Brooks and Marcella Cato both run the organization and brought in presents for one lucky teacher at Greathouse Elementary on Monday.
"We're just normal people helping teachers because they really do need it," said Cato.
Teachers from all across the country put together an Amazon Wish list and from there, the organization will randomly select which teacher will get their free shipment of classroom gifts.
"Many people don't realize that teachers go out every year and buy supplies to decorate their classrooms by themselves," said Cato. "They don't get an allowance and they do it on their teachers salary."
That's why every week on the Help A Teacher Facebook page, hundreds of teachers around the country put in for the weekly contest. The ones selected will receive the items they wished for. But what the organization didn't know was one of the teachers who put in for a chance to win, was right in the Tall City.
"We couldn't not take advantage of this amazing opportunity so we decided to contact the principal here and asked if we can deliver the prizes in person to the contest winner," said Brooks.
From paper, crayons, to basic classroom necessities, it's exactly what fifth grade teacher Jaylea Wallace asked for. Now, she won't have to spend her own wallet to teach.
"I was going through my head thinking what could I have done, why do I have to meet with the principal?" said Wallace. "I'm thinking, 'There's no way that I won, there's like 2,000 people commenting on that thing.' And when I saw my picture, I thought, "Oh my gosh, I'm so excited! As a first year teacher, I'm literally shelling out so much money out and I don't have a paycheck yet."
Even though these new supplies will enhance the classroom, there's still a reminder in between that a teacher's heart just like Miss Wallace's is what fulfills it.
"This is a huge and very easy way to say thank you to those teachers and show them how much we appreciate what they're doing everyday," said Brooks.
If you'd like to help a teacher, click here.