MIDLAND, Texas — A gender reveal was being celebrated in Midland before a drunk neighbor plowed their car into a group of people.
Jessica Estrada was arrested and charged with aggravated assault with a deadly weapon and driving while intoxicated, and by a miracle no one was severely injured.
"She came over to hurt somebody, we all believe that," said Zachery Throckmorton, the owner of the house and neighbor of Estrada.
Estrada walked into the house during a gender reveal party angry, uninvited and intoxicated.
"We finally got her outside, and as she came outside, she started just getting even more aggressive and she finally ended up walking home," said Throckmorton.
Estrada got home, got into her car, backed up and drove straight into the group of people on the driveway.
"Pointed her car towards our driveway and just stepped on the gas," said Throckmorton.
The crash injured Throckmorton's children and their family friends they were having the gender reveal for.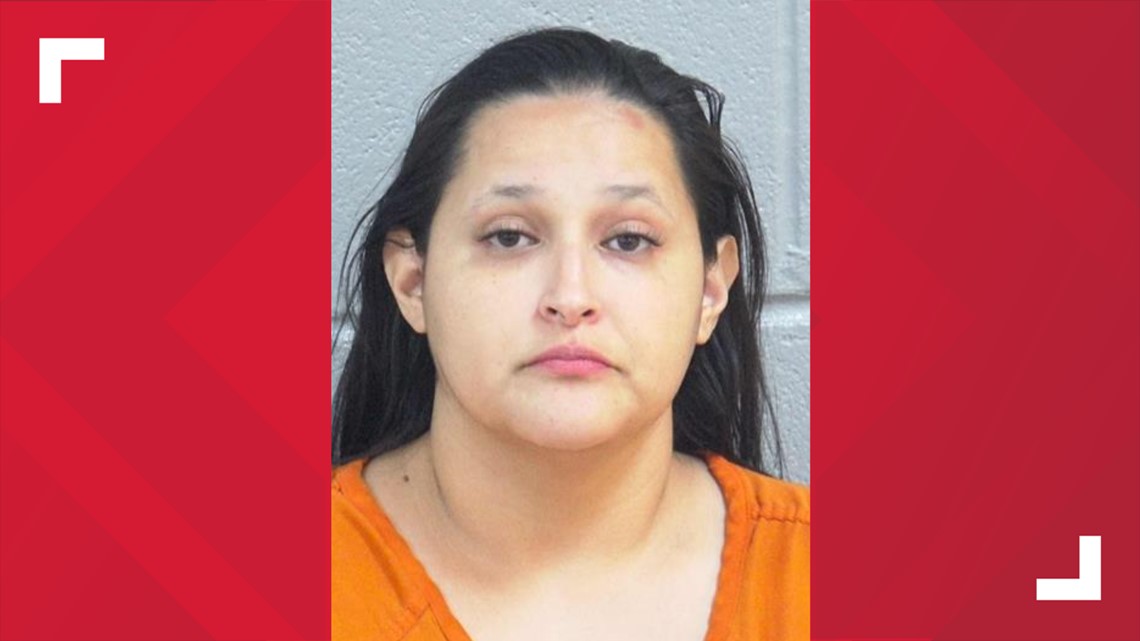 "Which in return threw my buggy into my Toyota, and then rolled over my 2-year-old son," said Throckmorton. "Our friend, which is pregnant, she was holding my 1 and a half year old son. She hit her, threw her about five and half feet."
Throckmorton also suffered two fractured vertebrae, putting him out of work for six weeks.
None of the injuries were life-threatening, but it was still an extremely traumatic experience.
"I mean, it's an emotional rollercoaster," said Throckmorton. "I mean, you've got grown people having nightmares, and I mean not sleeping."
The family is still wondering what would make someone do something like this.
"I mean it was completely intentional, there was no accident, there was no 'oops, I'm sorry I did it,'" said Throckmorton "She knew what she was doing. She might have been just completely gone, obliterated, but she knew exactly what she was doing."
After the crash, Estrada exits her car waving her hands. Right now, the family just wants to make sure they are safe.
"File restraining orders, file safety precautions, so if she does get out, what's going to stop her from coming right back across the street," said Throckmorton.
The family also said they have thousands of dollars in damages from Estrada hitting their car, buggy and items in their garage.