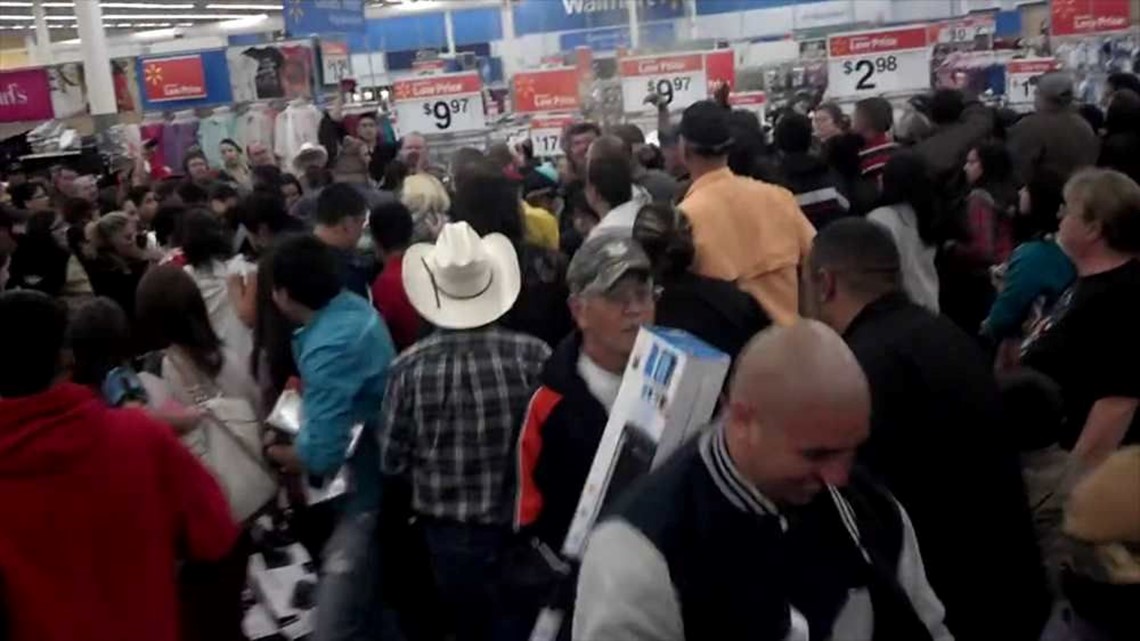 By Devin Sanchez
NewsWest 9
ODESSA - It looked like a scene out of a movie. There was screaming, coughing and babies crying.
"Their faces were red, they were crying, they were screaming, they were coughing. It was horrible," Courtney Coxsey, a Black Friday shopper, said.
Complete chaos broke out at an Odessa Wal-Mart on Thanksgiving night. Security pepper sprayed a crowd of shoppers who, according to WalMart spokeswoman Dianna Gee, got unruly after they rushed a pallet of tablets.
Coxsey and another woman, Terry Welch, were in the crowd.
"An RCA tablet, they were on sale for $49," Coxsey said.
"People started tearing it up, they went crazy," Welch said.
Both women told NewsWest 9, hundreds were in the crowd, including women and children.
"It was completely uncalled for. There were babies in the baskets who were affected," Coxsey said.
Welch took video of the incident on her cell phone and sent it to NewsWest 9.
"It didn't seem real. You always see national news, people going crazy, tearing down doors. You always see it but you're never actually there," she said.
Wal-Mart did confirm an eight year old boy was run over by the crowd and that's when security decided to step in.
"He's laying on his back with his arms over his face and he's screaming 'HELP, HELP' and people keep running over him," Coxsey recalled. She said she was also pushed to the ground, which was terrifying for a big reason.
"I'm pregnant. I couldn't believe this was happening. All this over a tablet," she said.
WalMart sent NewsWest 9 a statement: "This is one of a few isolated incidents across the country and we don't feel it's an overall fair representation of what took place at the majority of our 4000 plus stores."
Wal-Mart also said in the statement, no injuries were reported.


But, as crazy as it was, Coxsey said it won't deter her from trying to get the best deal next year.