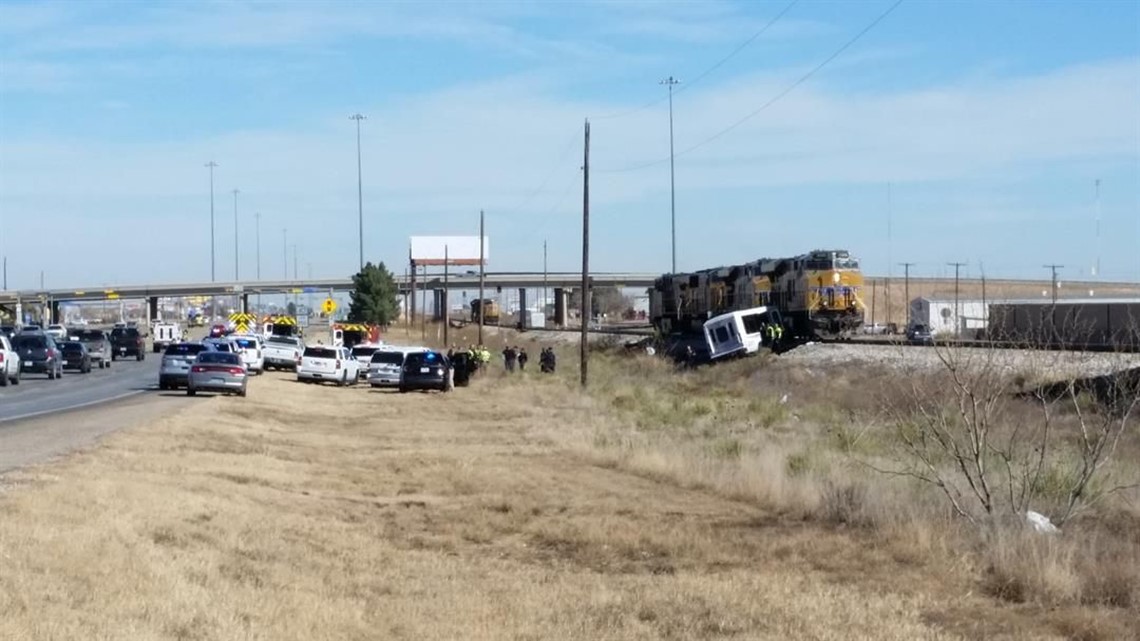 MIDLAND, TX (KWES) - Three people are in the hospital following an accident involving a transport bus and train in Midland County on Monday.
The accident occurred near the intersection of Highway 80 and West Loop 250 just before 1:30 p.m.
Authorities tell us the driver of a TRAX bus was traveling eastbound on Highway 80 when the driver had a medical episode and the bus went off the road.
We're told the bus traveled about 75-100 yards before colliding with a stationary train engine that was already on the tracks.
The driver was taken to the hospital and is currently listed in critical condition. It's unknown if the drivers condition is because of the medical episode or the collision itself.
Two other people were also on the bus but they only had minor injuries.
The victims names have not been released.
Union Pacific officials said one of three train engines was taken out of service due to the accident.
Authorities said no one was on the train engine at the time of the crash.
The other two train engines are in service.
We have reached out to TRAX for comment about Monday's accident, however, we haven't heard back.
Several agencies responded to the scene including Texas Department of Public Safety, Midland Police, Midland County Sheriff's Office, TRAX and Union Pacific.
The Midland Police Department is heading up the investigation.