SAN ANTONIO — A family called KENS 5, alleging neglect of a toddler at the hands of local day care workers.
They say Noah Rivas, who is one and a half, received multiple bites at an east side child care facility.
"To think, eight bites? He must have been screaming. He must have been crying. He must have been scared," said Victoria Delgado, mother of Noah Rivas. "How can you not notice eight bites?"
March 1, around 4 p.m., Noah's father, Francisco Rivas, went to pick him up from day care. Noah attended Eman Tot Academy off South W.W. White Road.
As the two were walking out of the day care, Francisco said he noticed a weird mark on Noah's arms.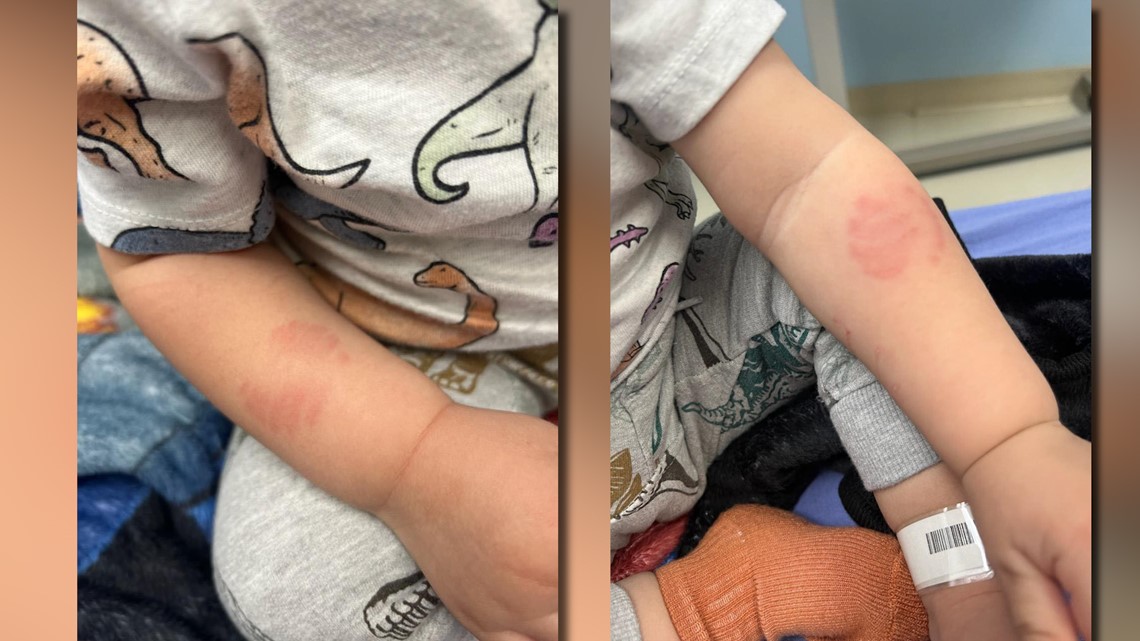 "[Noah] was wearing a short sleeved shirt. The bites were very, very visible," said Delgado. "They were red, puffy. His dad questioned, 'Are those bites?' And the lady that brought him out was like, 'Oh my God, those are bites.'"
The family says the employee went back to the main area of the day care, where parents aren't allowed, and returned a couple of minutes later.
"[The employee] said, 'We don't have incident report. We don't know what happened. The teacher that was watching him left early. We were short staffed and we could give you the incident report in the morning.' [Francisco] was like, 'We don't have it right now?' She was like, 'No, because we can't fill it out ourselves. It has to be the teacher that was watching him,'" Delgado explained.
Delgado said Noah's father didn't want to make a scene, so he brought Noah home to wash the wounds and apply ice.
Later that night, Delgado sat Noah on the bathroom counter.
"I took off his shirt. Good thing the mirror was behind him. When I was pulling up his shirt, I saw on the reflection the six bites on his back," said Delgado, as she held back tears.
Delgado said a couple of the bites had broken skin.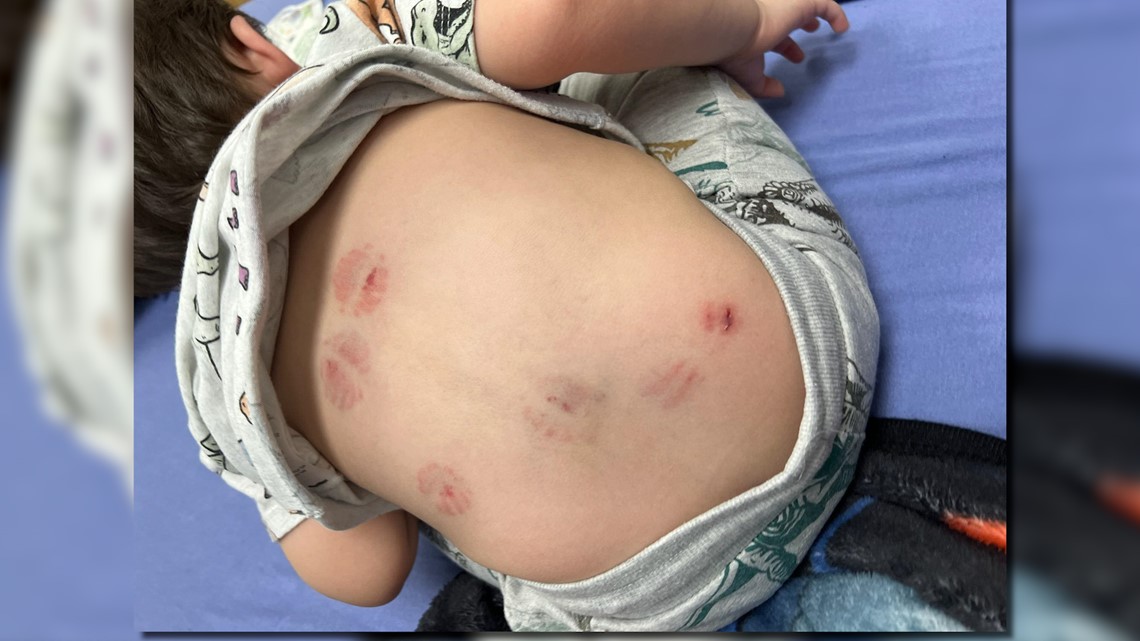 "Them changing him, feeding him, they didn't see those visible bites all day?" said Francisco. "They didn't call us and ask, 'Hey did your son have bites?'"
The family couldn't help but think of a previous situation at the day care two weeks prior. They said Noah tripped and fell at home and busted his lip.
"As soon as we took him to the day care the following day, they made us as parents fill out incident report stating the lip [injury] didn't happen here," said Delgado. "Now they don't know anything about incident reports, but they were real quick when they saw the lip. So what about this incident?"
Delgado says the night she encountered Noah's bites, she immediately called the day care.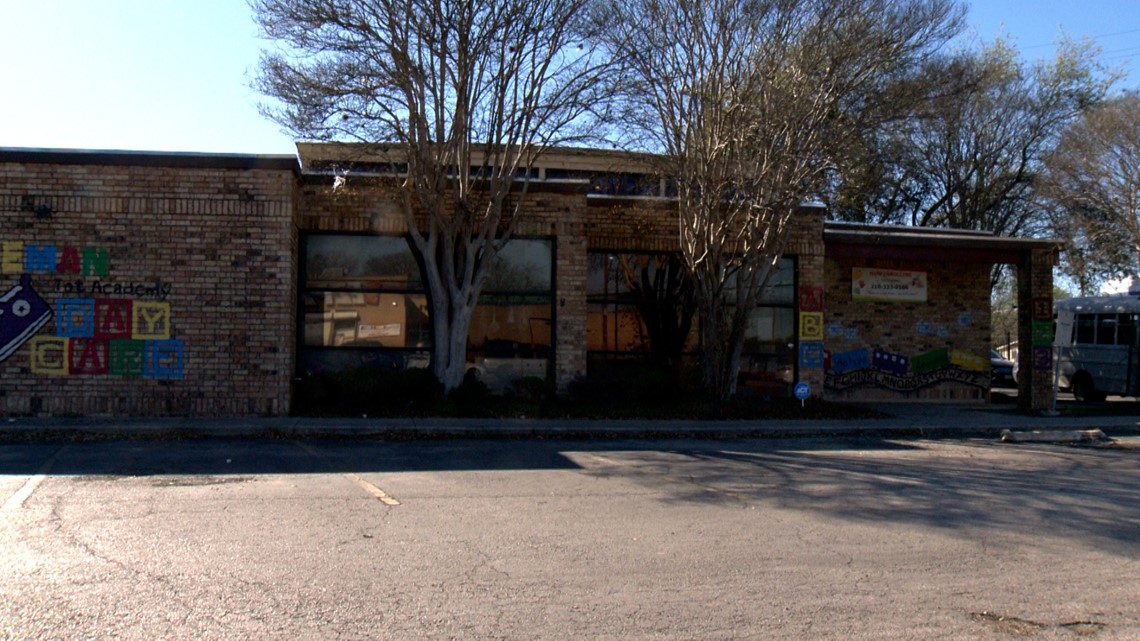 "The director of the day care, she was apologizing. She said she didn't know what happened," Delgado recalled. "She said she wasn't there on the premises and that she would watch the video and try to figure out what happened."
Delgado took Noah to the emergency room where a doctor prescribed him a week's worth of antibiotics.
"The doctor did say that they are child bites," said Delgado.
She filed a report with SAPD at the Children's Hospital of San Antonio.
In a preliminary report, police say they were called to the hospital by a mother who said "...when she picked up her two year old son from a local day care...she observed that her son had multiple bite marks on his body."
Victoria also called CPS to report the day care.
"[Noah] can't talk. He's only a year old. I can't ask him, 'Who hurt you?'" she said.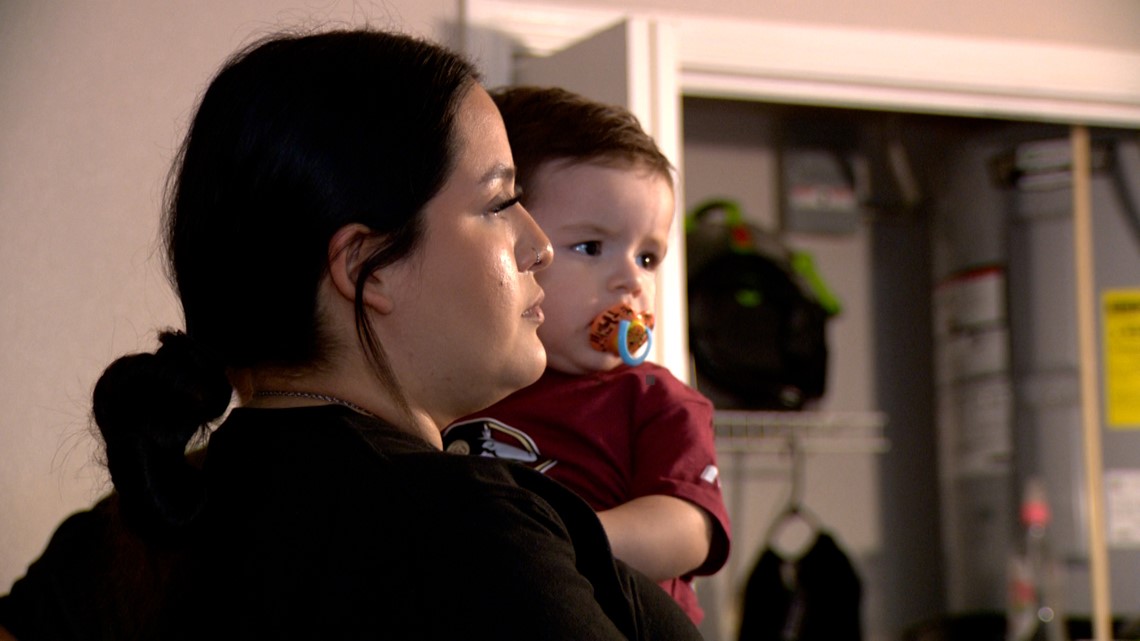 The family said the day care director promised to reach out again the following day. They say they're still waiting for that call.
"We had put him in there previously, took a break because we couldn't afford it," Delgado explained. "Then I started school, CCS helped me out, which is why I put him in day care. I didn't even want to put him in day care, but I had no one else to watch him."
Thursday, March 2, Noah's grandfather recorded his conversation with an employee at the day care.
"One bite or two, but eight? That's neglect and abuse," the grandfather told the employee.
"There was nothing that we've seen on the cameras," the employee replied. "We even had our state person that just left from here to review it and there was nothing seen on there."
For Texas facilities licensed to care for 13 or more children, there are ratio rules day cares must follow.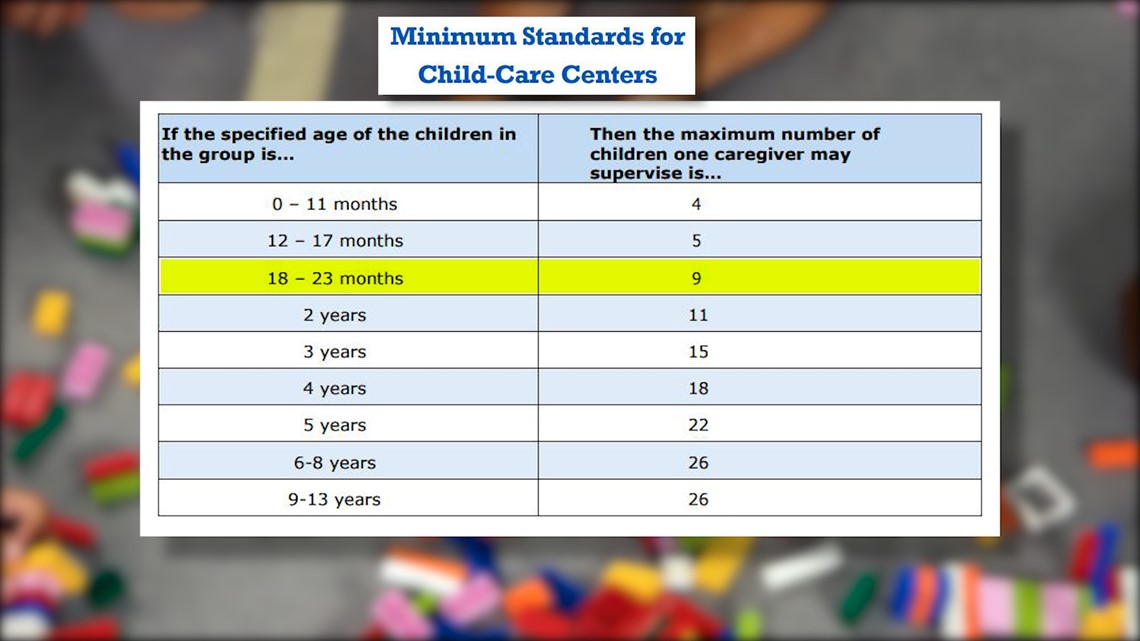 The chart above from the Minimum Standards for Child-Care Centers show the mandatory ratio depends on the child's age. Noah falls under the 18 to 23 months category, meaning his group can only have up to nine children per caregiver.
When the employee spoke with Noah's grandfather, she spoke about staffing the day the family discovered Noah's bites, saying, "It's usually two people in the classroom and it doesn't have to be because it's only 1 to 11. Yesterday, I believe it was only 10 children. It was one teacher in there instead of two."
KENS 5 went to the day care, too. We asked an employee for information about Noah's bite marks, and she said they weren't able to speak with reporters.
We also e-mailed Angelique Crawford, the Director of Eman Tot Academy, three times for information about these allegations. We have yet to receive a reply.
Friday, March 3, Delgado says she met with the Texas Department of Family Protective Services (DFPS) and CPS to give them information about the incident.
We did some digging on the Texas Health and Human Services website, and found:
Since they opened in 2016, Technology Innovative for Today's Youth, doing business as Eman Tot Academy doesn't show a history of serious problems or infractions
Compared to the other 148 licensed child care centers in Bexar County that accept subsidies, and opened in 2016 or later, the number of deficiencies at Eman Tot Academy lands about average
The most serious incidents involved the discovery of an infant in a crib with a stuffed toy, and the day care not releasing a child to a parent because of a custody dispute
HHS said the issues were resolved
Delgado has since called the city's Child Care Services to get Noah an emergency transfer to a new day care.
"Obviously it shouldn't have happened. I would hate for it to happen to someone else's child," she said. "I would just like to see the day care held accountable."
KENS 5 is in talks with DFPS to see if any investigation is happening involving the day care.
In the meantime, if any parent feels that an injury happened onsite at a day care center, they should immediately contact the Texas Department of Family Protective Services to file a report of suspected abuse of a child. That number is 1-800-252-5400.