MIDLAND, Texas — The National Guard has been called into duty to help with Midland's vaccine hub at the Midland County Horseshoe.
Midland health officials say 30 trained service members were deployed to the area.
The deployment comes at an important time for the vaccine hub. Team Rubicon, a volunteer organization that was helping the hub with traffic control, has finished their time in Midland.
The National Guard members will be working in rotations of 8 to make sure traffic control runs smoothly at the Horseshoe.
The Midland vaccine hub is looking to give out more than 5,000 first doses and 5,000 boosters every week, so more help from volunteers will be needed.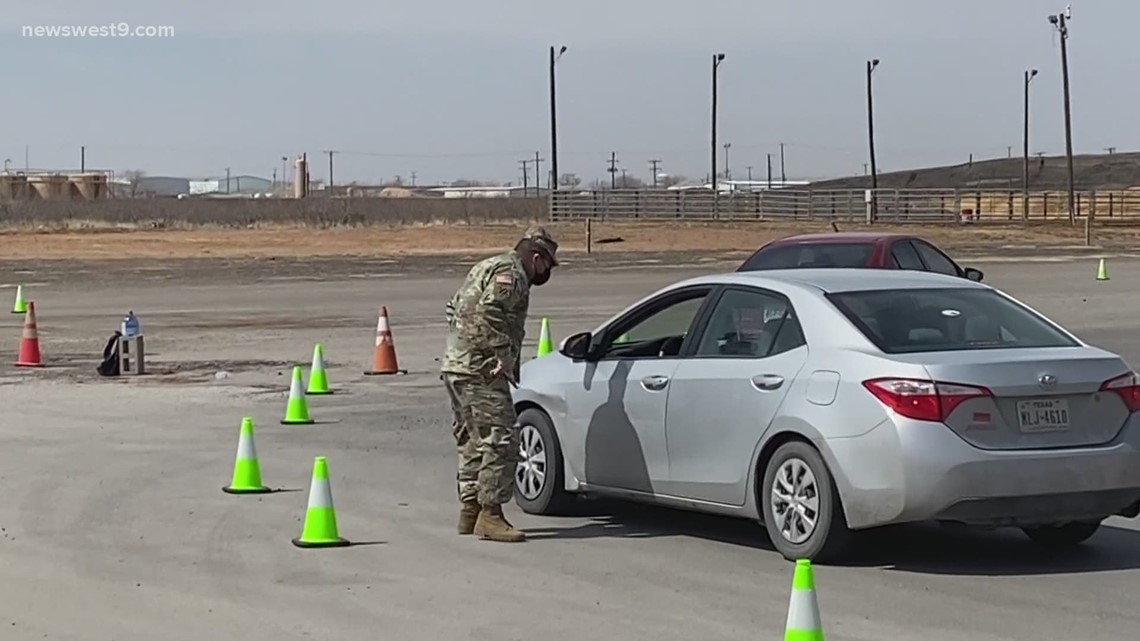 Midland health officials are looking for help with both clinical and non-clinical positions.
If you're interested in volunteering visit this link.