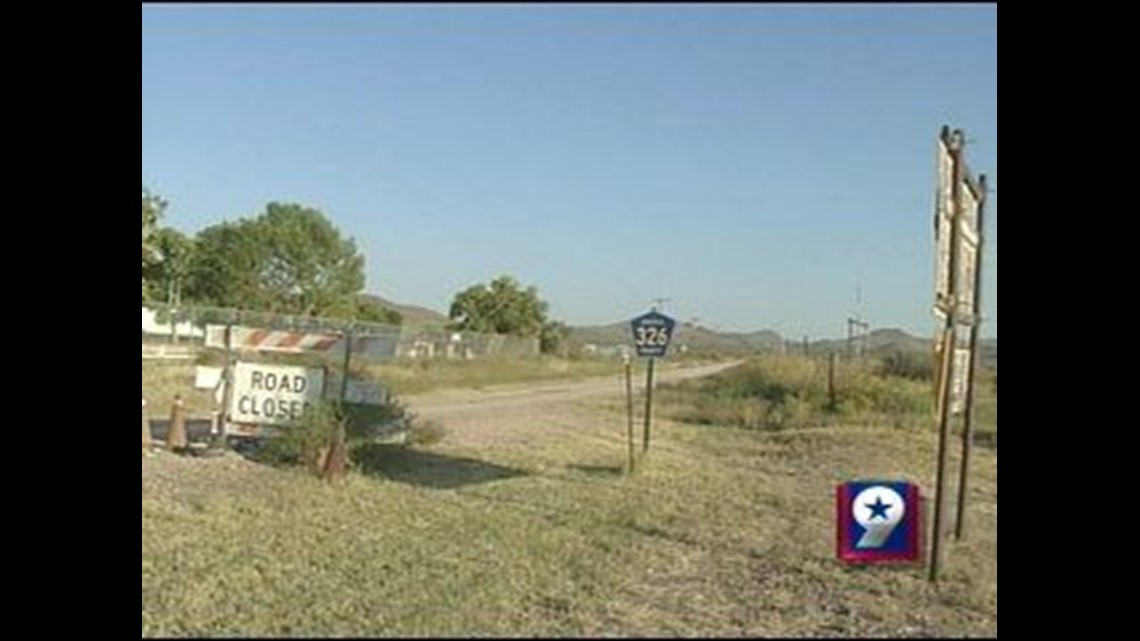 by Cierra Putman
NewsWest 9
REEVES COUNTY - County Road 326 is a small caliche road not even a mile long.
"That's a 7/10 of a mile road that ends at a locked gate," Property Owner, Darrel Rhyne said.
Despite it's size, the road was the center of a four year legal battle between Darrel and Neta Rhyne versus Reeves County.
A tens of thousand of dollar fight over whether it was public or private.
The Rhynes say the road is on their land and is private.
The county argues it's public because it maintains the road and private citizens use it.
"This rundown, unusable road, is the reason why there even is a lawsuit because if the county can get the rights to the road they can tear it down and get state funds," Darrel Rhyne said.
Court documents show the county received state funding to rebuild the bridge through a program with TXDOT in 2006.
The case went to trial in October of 2007, but it wasn't until Tuesday that a judge finally ruled in favor of the county.
"It's been three years," Neta Rhyne said. "I just received notice yesterday (Tuesday) at 4 p.m. that I had to be at trial this (Wednesday) morning at 10. So, it was a shock. Everybody was scratching their heads."
If the judge had ruled the other way, the county would've had to pay back the state, but now thousands of Reeves County dollars later, it's theirs and they can rebuild the bridge.
Even though a judge sided with the county, the Rhynes say they spent more than $15,000 fighting for their land.
"I'm an enrolled member of the Cherokee Nation and a 7th generation Trail of Tears," Neta Rhyne said. "So, it scared me. I felt comfortable in the fact that this day in time that if you own land and you pay taxes, the government just can't come in and take it. But the government just came in and took my land."
Darrel and Neta Rhyne say they won't appeal the judges ruling only because they can't afford to pay the thousands in court costs the county accrued.