ODESSA, Texas — In letters from both University of Texas of the Permian Basin President Sandra Woodley and IDEA Permian Basin Executive Director Bethany Solis, it was announced the leaders have decided to withdraw the proposal for a UTPB/IDEA partnership.
The move follows a meeting where the public expressed their concern over the loss of the STEM Academy.
The current STEM Academy would have been dismantled and transitioned to an IDEA charter school in the Fall of 2021.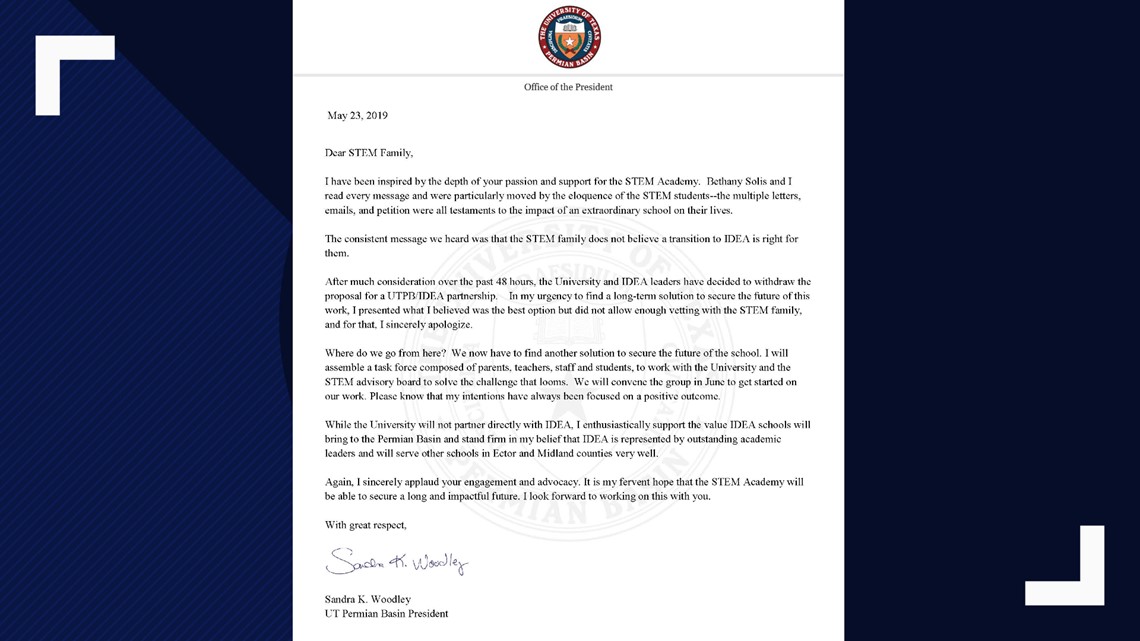 Dr. Woodley said the next steps for the University will be to assemble a task force composed of parents, teachers, staff and students, to work with the University and the STEM advisory board.
This board will work towards securing the future of the STEM Academy.
While the University will not directly partner with IDEA, Dr. Woodley said she still believes in their ability to assist schools in the community.
"I enthusiastically support the value IDEA schools will bring to the Permian Basin and stand firm in my belief that IDEA is represented by outstanding academic leaders and will serve other schools in Ector and Midland counties very well," said Woodley.