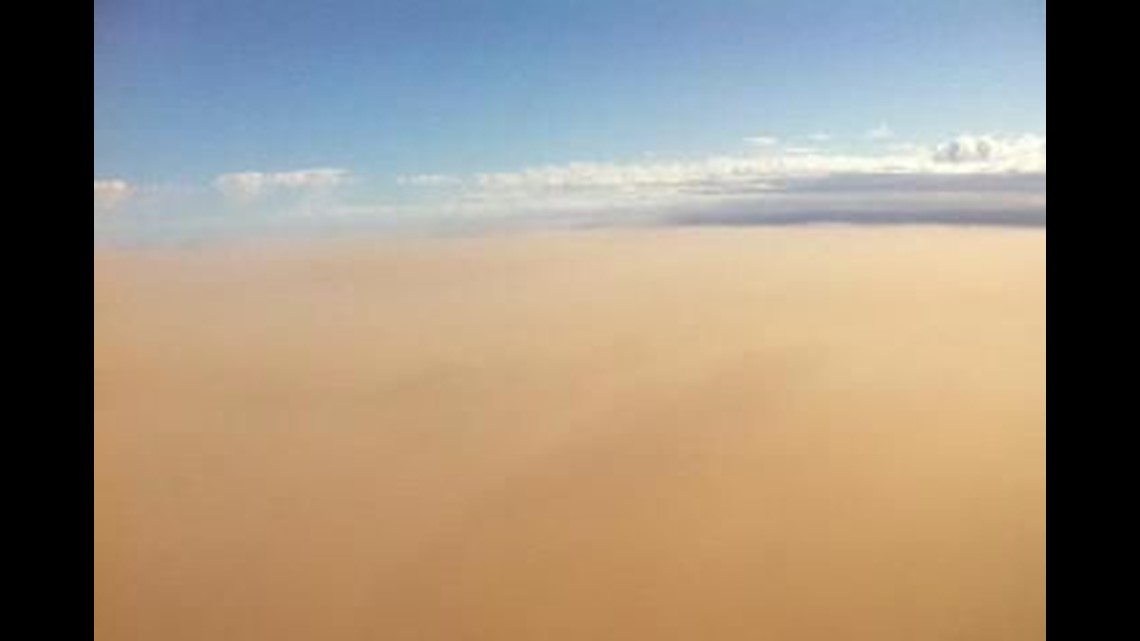 WEST TEXAS - The Permian Basin spent most of Saturday covered in a thick blanket of dust after high winds moved into the area.
A cold front not only brought much cooler temperatures to the area, but also gusty north winds which kicked up a wall of dust.
Visibilities were reduced across the area as West Texas once again looked like the Dust Bowl of the 1930s.
Winds gusted into the 50s at the Midland International Airport late in the morning Saturday, but were expected to die down Saturday evening.