COLORADO CITY - Court documents offer disturbing details about the disappearance of Hailey Dunn, 13, of Colorado City. NewsWest 9 obtained those documents through a Freedom of Information Request which was filed with Judge Roy Mayo in Mitchell County. Those documents indicate law enforcement are looking into whether Hailey's mother, Billie Jean Dunn, and her live in boyfriend, Shawn Adkins, had something to do with Hailey's disappearance.
According to the affidavit, "investigators noticed numerous inconsistencies in statements made by Adkins and reported suspicious behavior by Adkins on and around the date of Hailey Dunn's disappearance."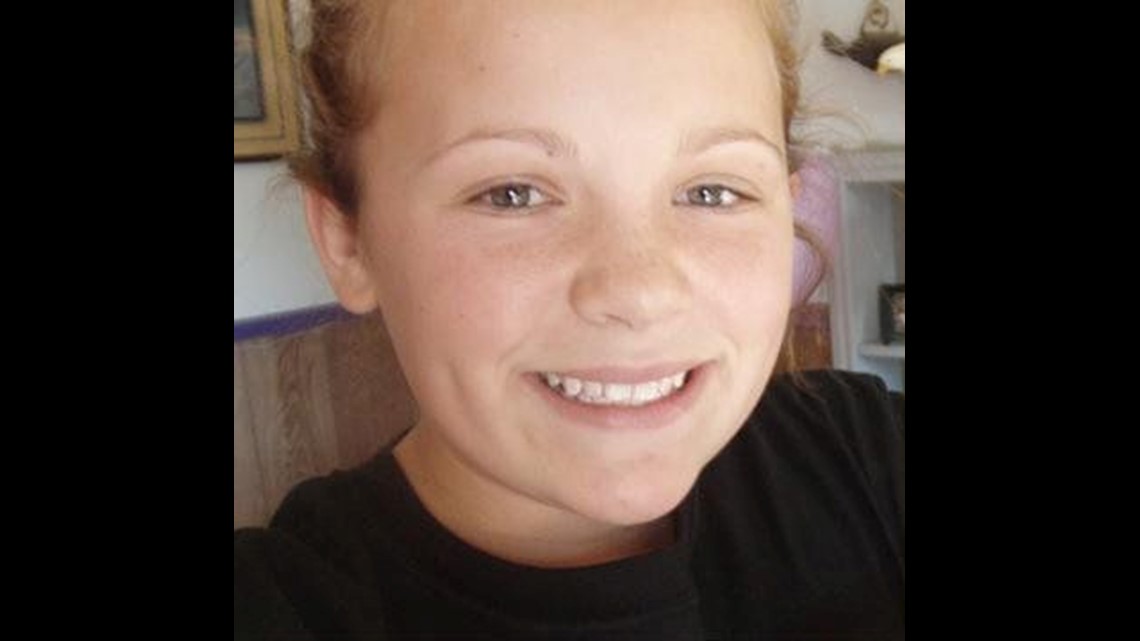 RESULTS OF POLYGRAPH EXAMINATIONS
The documents, search affidavits relating to the seizure of evidence, indicate that Hailey's mother, Billie Dunn, and Dunn's live in boyfriend, Shawn Adkins, failed their lie detector tests, when asked about Hailey.
According to the affidavit, "on the first two occasions upon his (Adkins) arrival, he terminated the polygraph examinations by walking out and refusing to cooperate with the investigator."
The affidavit goes on to say, "on the third attempt to polygraph Adkins, he submitted to the first stage of the polygraph and the result of the polygraph was that he was deceptive."
During that same polygraph, according to the affidavit, Adkins indicated that Hailey Dunn could be found in Scurry County. The results of his polygraph, indicated he was telling the truth. However, when investigators asked him, a second time, if he knew where Hailey was, he refused to answer the question. Investigators asked Adkins who they should be looking at, in regards to Hailey's disappearance, to which Adkins replied "both of us."
The affidavit states that Adkins answer was referring to himself, and Hailey's mother, Billie Dunn.
When Hailey's mother submitted to a polygraph, according to the affidavit, "Dunn was found to be under the influence of narcotics," and investigators wouldn't allow her to continue with the process. On a second occasion, the affidavit indicated that Dunn failed the polygraph examination. When investigators asked Dunn to explain her results, "Dunn could not explain why she failed the polygraph examination. Dunn ended the interview by walking out of the interview."
THE DAY OF HAILEY'S DISAPPEARANCE, AND SHORTLY AFTER
The documents also say Adkins quit his job in Snyder on the morning of Hailey's disappearance, December 27th. Adkins told investigators he went to his job and then left to visit his mother in Big Spring. However, according to cell phone pings, investigators determined Adkins first made a stop in Colorado City, before heading on to Big Spring.
On the same day, Hailey's brother told her dad, that he attempted to enter their home, but the door was locked. He pounded on the door numerous times, but when he could not get inside, he climbed through a window to make entry. Her brother told her dad that when he got inside he found "Adkins standing in the hallway with a deer in the headlights look."
The affidavit says that Dunn and Adkins "made two withdrawals from an ATM machine in Snyder." The affidavit also indicates the pair used the $140 to purchase drugs from someone in Snyder. Court documents show that Dunn admitted the drugs were for her and Adkins.
According to the affidavit Adkins and Billie Dunn hosted a New Year's Eve party at their home after Hailey Dunn had been reported missing. That would have been three days after Hailey was last seen inside the home. However, according to court documents, Adkins downplayed the event, "stating they just had a few friends over."
EVIDENCE FOUND IN MOTHER, BOYFRIEND'S HOME
During a search of Hailey's home, where Adkins and Dunn lived, investigators discovered a box containing hundreds of documents about crimes. Those documents covered mass murderers, serial killers, sexual sadists, murders of family members, motives from major cases, and other similar topics. According to the affidavit, Dunn said those topics were a "hobby."
PREVIOUS THREATS OF VIOLENCE
According to court documents, the home shared by Dunn, Adkins and Hailey, had been the location of a domestic dispute back in February 2010. The affidavit says Adkins allegedly threatened to kill Billie Jean Dunn and Hailey Dunn during the dispute. Adkins initially denied that statement, but went on to confirm that he did make those statements.
Following Hailey's disappearance, Hailey's uncle told police that he had a conversation with Adkins about Hailey being missing. The uncle reportedly told Adkins he couldn't believe that someone would hurt a child. Adkins reported replied "yah, it's like killing a deer." According to the uncle, on previous occasions, Adkins had "talked often about how he kills deer and cuts them up with a chainsaw."
CONCLUSION BY INVESTIGATORS
The court documents, say investigators believe Adkins was the last person to have seen Hailey, on December 27th. Investigators also believe that Hailey was "kidnapped and transported to another location against her will."
No one has currently been arrested or charged with any crime. NewsWest9 has made repeated calls to authorities investigating the case for comment on the documents, but those calls have not been returned.
NewsWest9 has crews in Colorado City actively working this story.