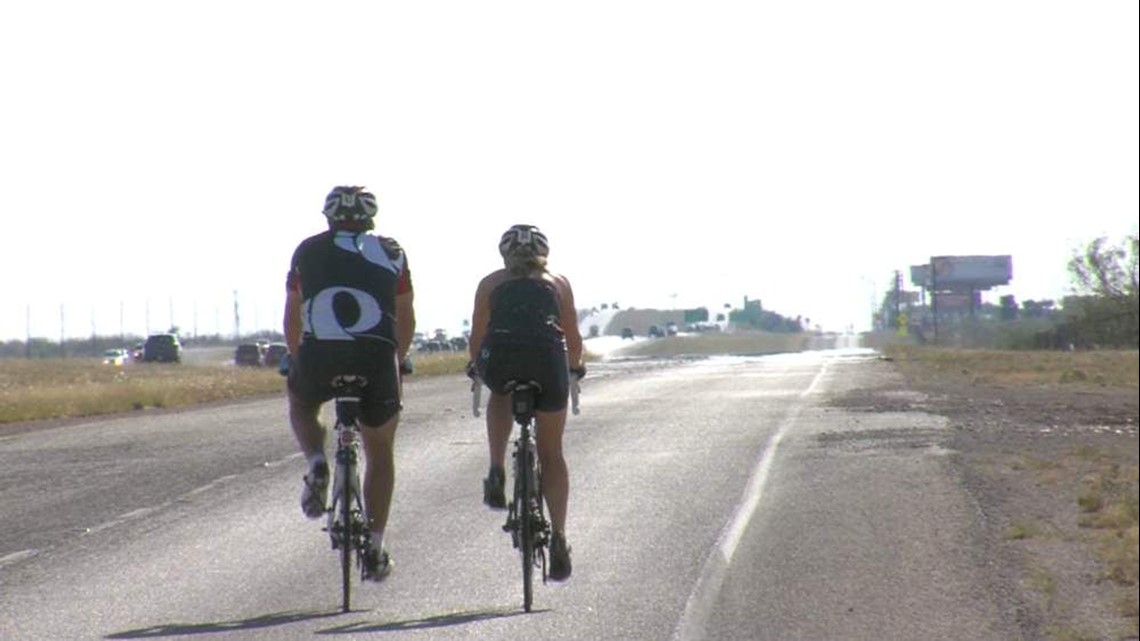 By Jen Kastner
NewsWest 9
MIDLAND - In almost every direction you turn in West Texas, vehicles are racing along our roads. There are more of them and many of the drivers are distracted. Wrecks are happening daily and too many of them are deadly. It's one of the darker sides of the booming Basin.
If you're nervous to ride a car along the roads, imagine being on a bike.
Cyclist, Serge Eberhard, says, "Drivers pass by you and they honk at the last minute when they pass you like you're in their way."
Cyclist Kathryn Bailey adds, "It really scares you for a moment."
Since the mid-1980s, the Basin has lost at least 11 cyclists.
"Unfortunately, we have had a number of people who have been killed while riding their bikes," David Ham, said.
Ham is the owner of Peyton's Bike Shop in Midland. Ham told NewsWest 9 that just a few weeks ago, one of his friends was seriously injured while cycling.
"He was riding on the sidewalk to stay out of traffic on Midland Drive and a car just got side tracked somehow and ended up on the sidewalk and hit him," Ham said.
His friend was airlifted to a hospital in Lubbock and is now recovering.
The Permian Basin Bicycle Association (PBBA) says near misses are becoming too common, especially along Highway 191.
"There are lots of big rigs and big trucks there," Bailey said. "When [vehicles] pass, they're rarely paying attention. There's always a phone in the hand."
Some cyclists say there are drivers actually driving the wrong direction on the one way service roads along Highway 191. That is both illegal and extremely dangerous for cyclists.