MIDLAND, Texas — UPDATE: Midland Police say Shawn Douglas Love, 30, and Jamar Yusef Jackson Jr., 25, were taken into custody by the U.S. Marshals Service North Texas Fugitive Task Force in Dallas.
According to an affidavit, Jackson Jr. was identified by a combination of witness accounts, DNA tests and a search warrant for his car, which revealed cleaning supplies used to clean blood stains from its seats.
At last update, Jackson Jr. was being held in the Midland County Jail on a total of over $3 million in bonds for three counts of capital murder, and one count each of assault on a family member and evading arrest.
Love did not show up in Midland County Jail records.
-----------------------------------------------------------------------------------------------
Following a weeklong investigation, officers with the MPD arrested 29-year-old Jordan Pierre Golden on December 22 for Capital Murder in the deaths of Anjaya Saddler and Decamren Sims.
At around 1:26 a.m. on December 17, Midland Police Department arrived at The Ranch Apartments, located at 4315 Neely Ave, in reference to a call for shots fired.
Upon arriving, officers found two gunshot victims identified as 20-year-old female Anjaya Saddler and 22-year-old male Decamren Sims inside an apartment, deceased.
While on scene, officers were notified that another gunshot victim, 21-year-old male Deondrick Sims, drove himself to the hospital. He is in stable condition with non-life threatening injuries.
The next of kin has been notified.
According to the arrest affidavit, the suspects involved went to the Ranch Apartments on December 17, and were standing outside the residence of the victims.
When one of the victims opened the door, Golden shot at him with a handgun. While turning around to talk with his brother, he was shot again in his back. During the time period, multiple gunshots were being fired, with one of them clipping one of the suspects accidentally.
When the suspects fled the scene, the victim who initially opened the door attempted to grab his brother and a female who were both shot, but was unable to carry them out of the apartment. He left the apartment and immediately saw blood down the stairs that was not his. He drove to the hospital in his vehicle and later described the male suspect that shot him as a black male wearing a black hoodie and black ski mask.
He did not see the other suspect who went into the apartment, but heard his voice and thought he was a black male as well.
The suspect who was shot during the altercation went to an Odessa Hospital for treatment. When asked about how he was shot, he refused to answer any questions and a search warrant was obtained for the vehicle that the suspect was in. The vehicle was at an apartment complex in Odessa and the surveillance video showed a female leave the apartment with a plastic bag in the dumpster, which was later discovered as clothing.
The suspect who was shot was eventually transported to Lubbock Covenant Hospital where his DNA was later collected by buccal swab.
On December 22, 2022, the MPD Officer investigating this incident went to Midland Memorial Hospital to speak with victim who opened the door in the first place. He provided the name of the suspect as Jordan Pierre Golden, also known as "Hatch". The victim did not initially say the name due to retaliation and his safety.
The victim said the incident happened so fast but was able to recognize the eyes and voice of Golden. The victim also said that Golden had been to the apartment before and noticed tattoos that resembled the ones Golden had.
After speaking with multiple witnesses and seeing evidence that pointed to Golden and other suspects being at the Ranch Apartments that night, an arrest warrant was issued for Jordan Pierre Golden for Capital Murder.
Police have also identified 30-year-old Shawn Douglas Love and 25-year-old Jamar Yusef Jackson Jr. as additional suspects in the case: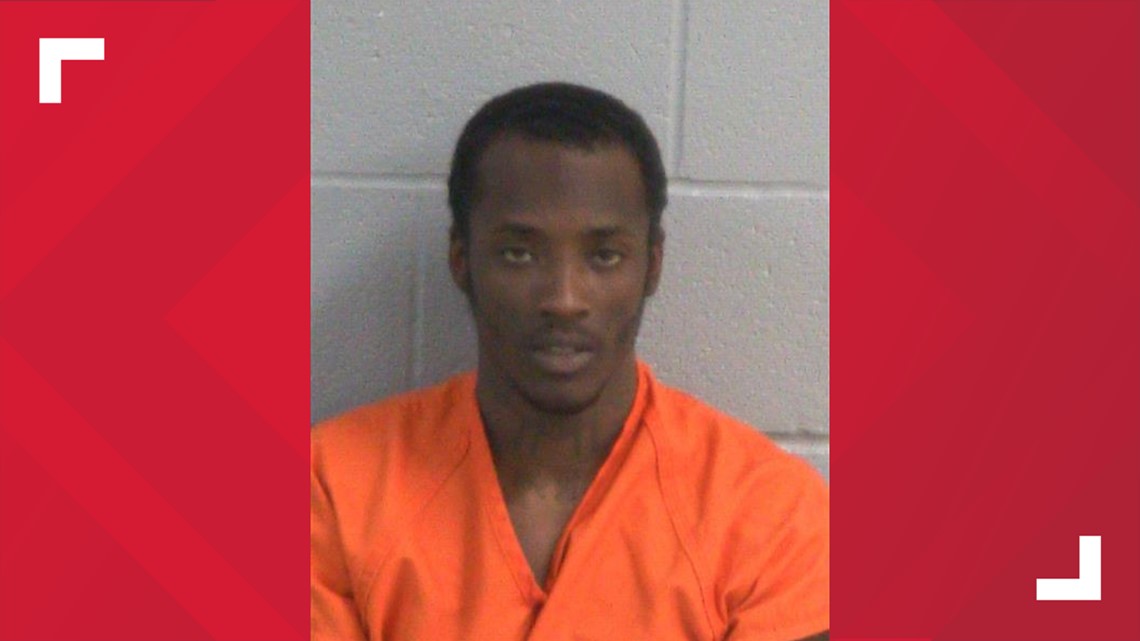 Arrest warrants have been issued and Midland Police are asking for help in locating the suspects.
If you have information on their whereabouts, please contact the Midland Police Department at (432) 685-7110 or call Crime Stoppers at 694-TIPS, 1-800-7LOCKUP.