MIDLAND, Texas — UPDATE: Police have now issued a second arrest warrant in the murder of Brycen Richardson.
Joshua Garza, 20, is wanted for murder in with Richardson's death but remains at large.
If you have any information on Garza's whereabouts, you are asked to call the MPD non-emergency line at 432-985-7108 or Midland Crime Stoppers at 432-694-TIPS in reference to case number 210614006.
Photos of Garza are attached below.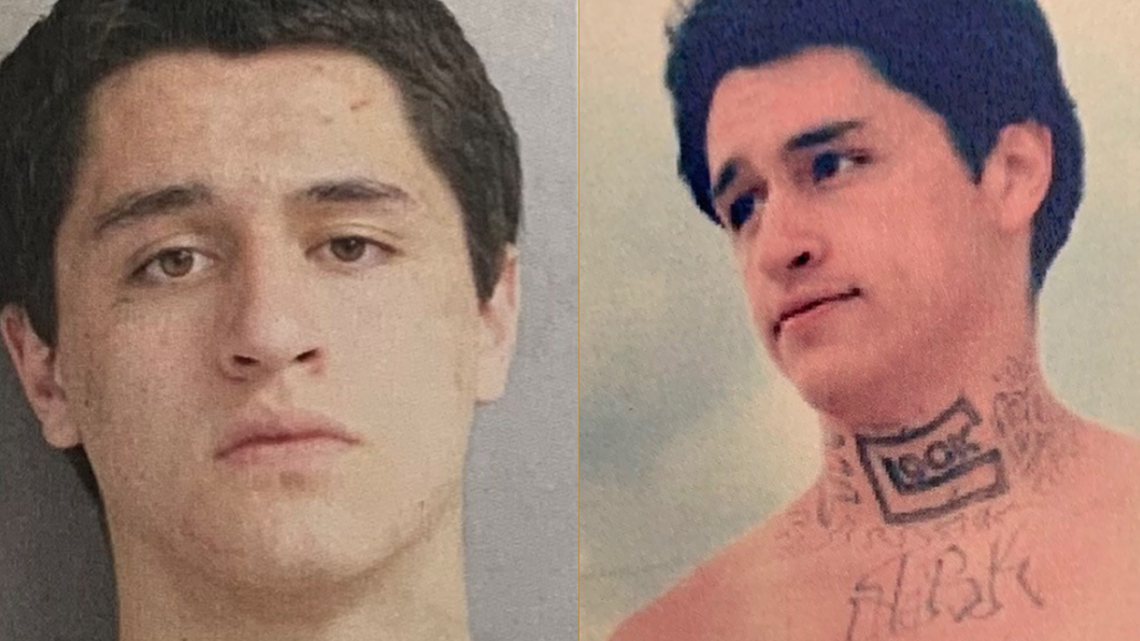 ---------------------------------------------------------------
Midland Police are investigating a murder in the 1400 block of Chestnut Avenue.
According to an incident report from MPD, an officer responded to the area around 3:30 a.m. on June 14 in reference to shots fired in the area.
The officer reportedly found 11 pistol shell casings in front of one house and two shotgun shells in the front yard of the next house. A pistol ammo was also found next to the second home.
Later officers responded to a gunshot victim at the intersection of Missouri Avenue and O Street. The victim, who has been identified as Brycen Richardson, later succumbed to his injuries.
Officers say the black male was laying on his back and had sustained a gunshot wound to the left chest area.
Midland Police later issued an arrest warrant for Cole Moody, 18, on July 14.
The warrant states that a man who identified himself as Moody called police and told them he and Richardson had arranged to sell a gun to other people. However, Moody told police the two were actually going to rob the buyers instead.
Moody said Richardson had shot at the people in order to rob them, but the others returned fire, striking Richardson in the chest.
The affidavit also says Moody admitted to police that he had driven Richardson to the alley where he was found and called 911 for help before leaving the area.
Based off of this information, MPD determined Moody's actions, as well as that of another individual named Joshua Garza, resulted in Richardson's death.
The arrest warrant was issued for Moody, who was arrested on July 16 according to the Midland arrest report. He is charged with one count of murder, two counts of theft of a firearm and one count of violation of parole.
The incident report also says the shooting might be connected to a stolen Honda Civic. The vehicle was reported as stolen from Aviare Place Apartments and found in the 200 block of South J Street. The arrest warrant did not mention anything about the vehicle however.
Midland Police have not released any further information on the case at this time.