GATLINBURG, Tenn. — Daniel Bice fulfilled his dream of conquering Mt. LeConte over the weekend, but it wasn't the average hike.
Bice had part of his right leg amputated four years ago due to blood clots.
His wife, Terra, has made the hike in the past, and he wanted to complete it after seeing her photos.
Despite never hiking more than a couple of miles, Bice was determined to see the views for himself and snap some of his own photos.
First, he had to find a prosthetic that would endure the hike without causing him pain.
"There's a big difference between sore and pain," Bice said. "I've been an amputee for four years, and I've had five legs."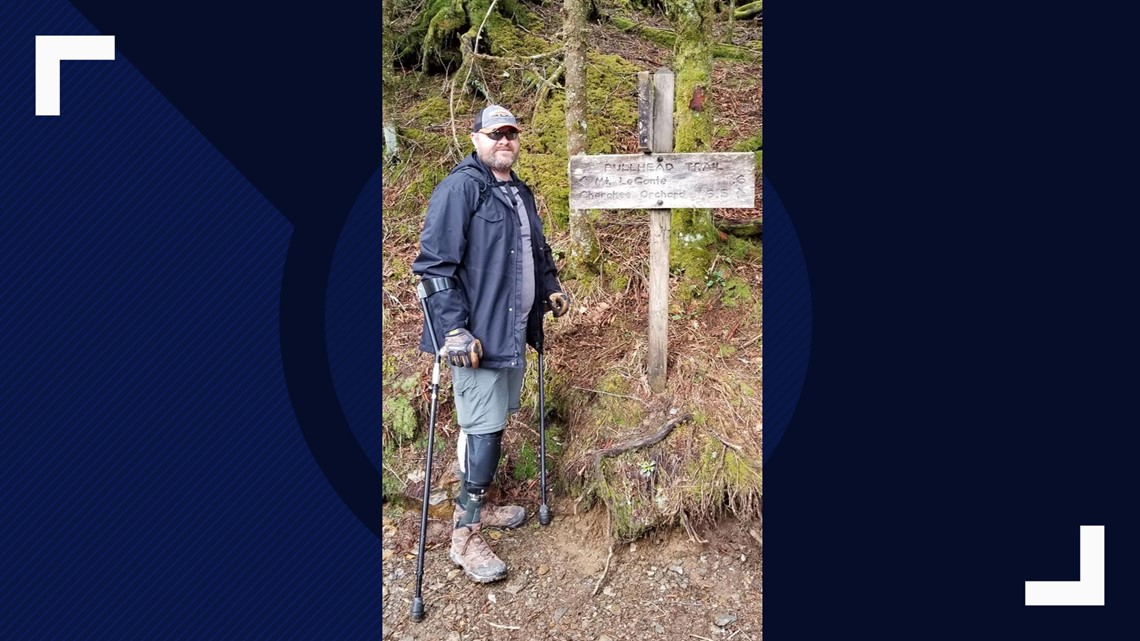 When the date for the hike was set, he worked with his prosthetist to craft a leg that could be adjusted along the trail to keep him comfortable.
He also ordered custom crutches that doubled as hiking poles just in case something broke.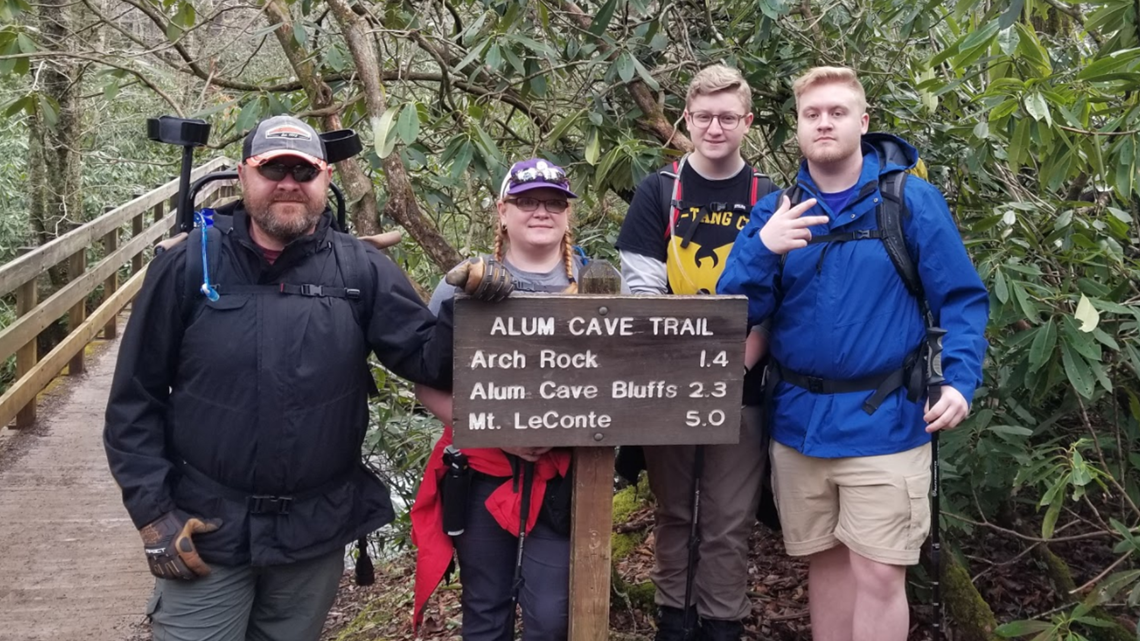 For further motivation, he even asked for a digital camera for Christmas so he could capture his own photos.
The countdown to the hike was on, and his leg arrived just a couple days before the big day.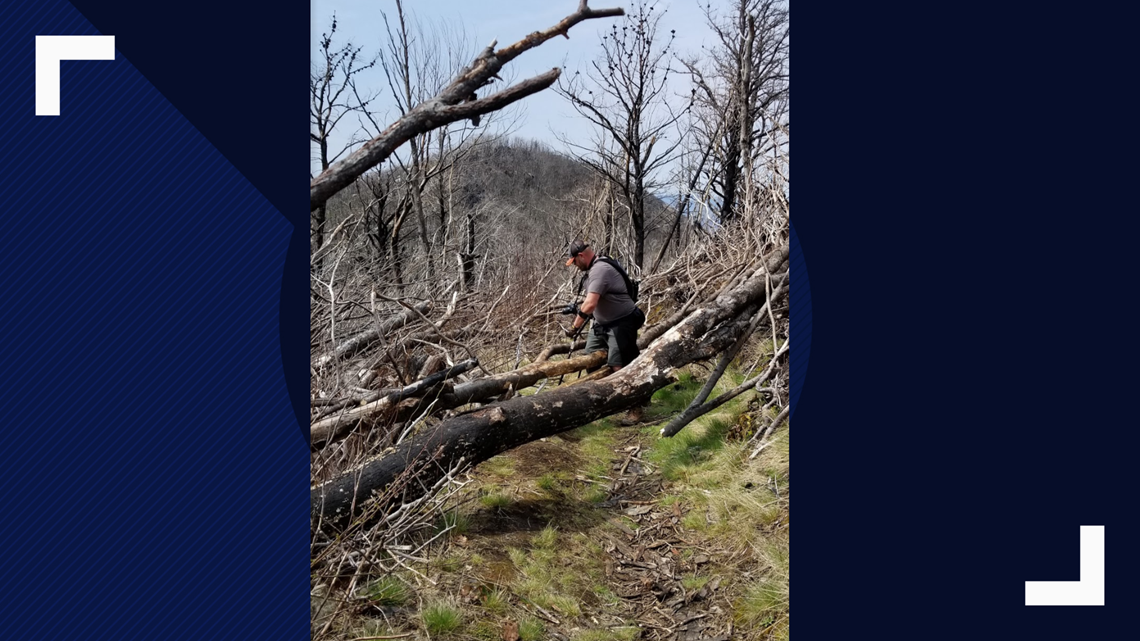 "I tested the leg for two days at work then got up and went [on the hike]," Bice said.
Bice hiked with his spare leg weighing 7 lbs. in his backpack along with tools for the leg and crutches. Something the average hiker wouldn't even need to think about.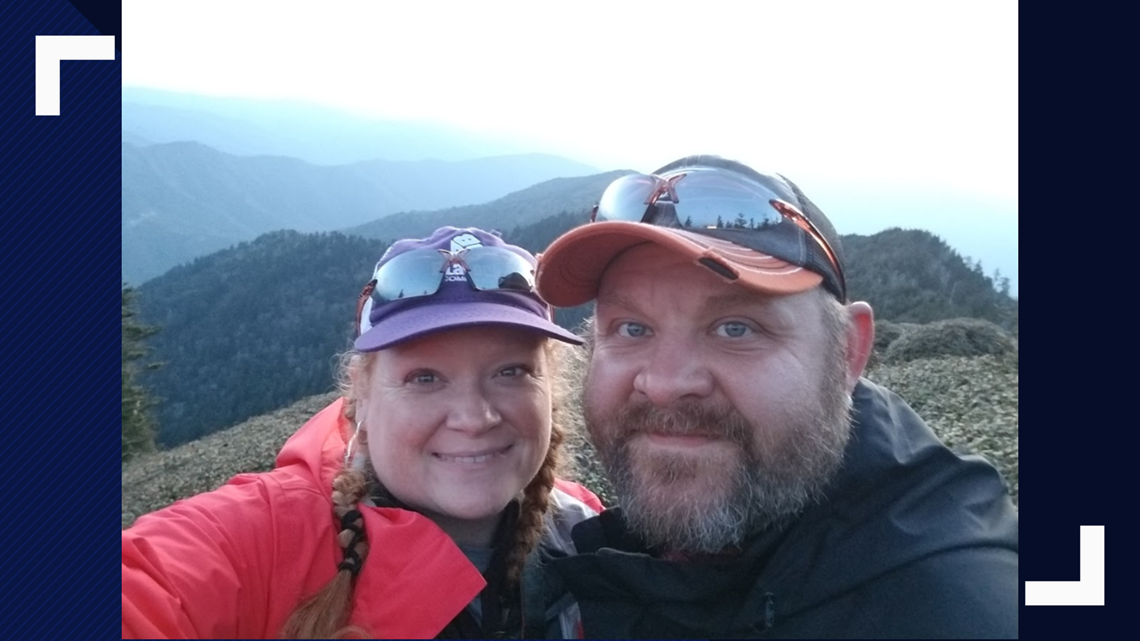 However, his backpack did not fit well and started hurting his shoulders and back halfway through the hike.
"I wasn't expecting my shoulders to have this kind of pain," Bice said. "I was expecting to have pain out of my leg, but I didn't have any of that."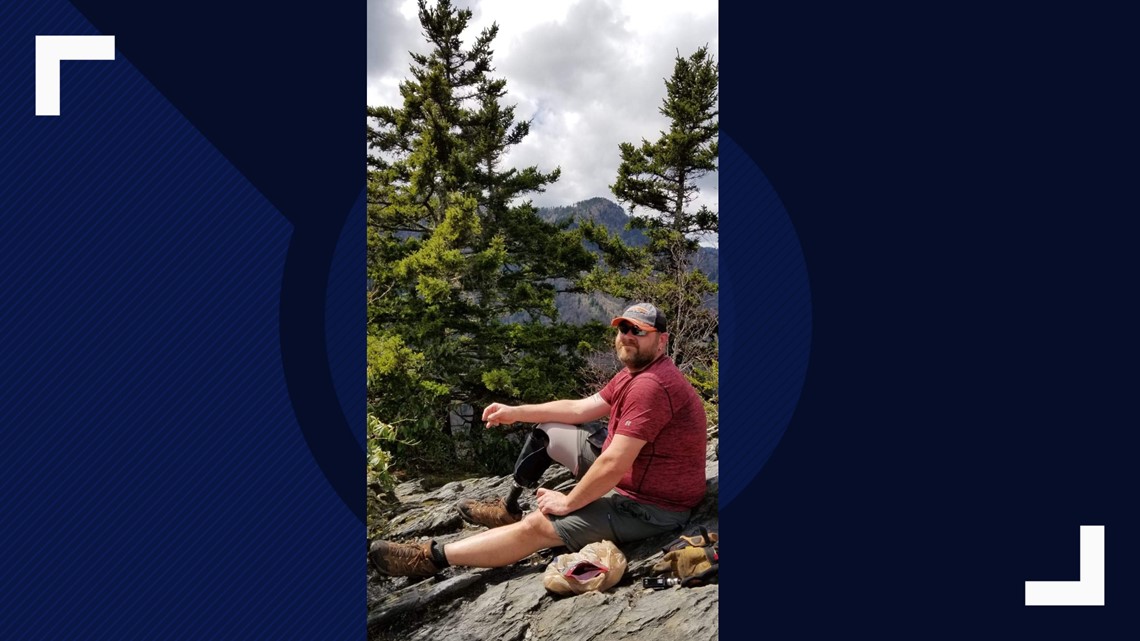 He wasn't going to let that stop him so he split up his backpack between his wife and two sons, Keaton and Landon.
With his family carrying some of his gear, Bice could get all the way to the top.
"That's a tough hike. I don't care who you are. That's a hard hike," Bice said. "It would even be tough for someone who's not an amputee. It's a tough little deal, but the thing is, we made it."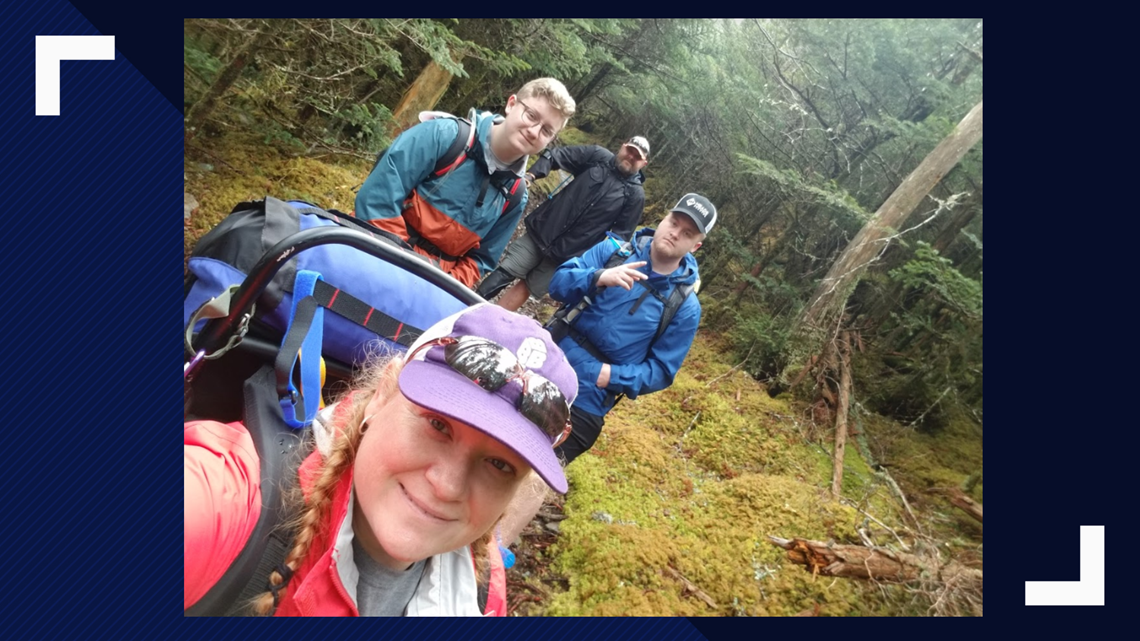 He said the hike was nerve-wracking but having his family there helped.
Bice was even able to put his new camera to use, snapping over 300 photos on the way down.
"I didn't take many going up [LeConte] because my focus was trying to get up there," Bice laughed. "If you want leg day, hike LeConte."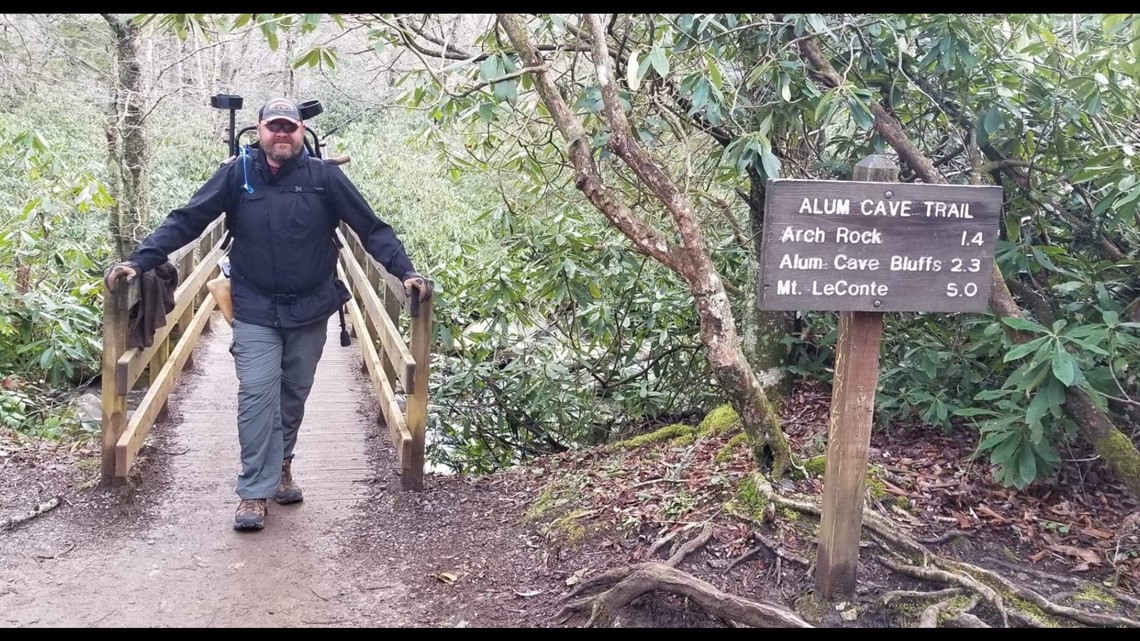 He said conquering LeConte has inspired him to do more, specifically trails that lead to waterfalls.
"This hike to LeConte really put the leg to the test so it's like, 'OK, these other trails really aren't going to be that bad,'" Bice said. "If I can do LeConte, then I can probably do a lot of those trails that are in the Smokies."

Bice encourages anyone, amputee or not, who wants to hike LeConte to at least try, even if you don't make it to the top on the first try.
He has a couple of tips too: pack light and eat some bananas.