MIDLAND, Texas —
The Midland police have released updated information on an unidentified, non-verbal teen who was found in town on Sunday.
On that day around 2:10 p.m., officers responded to a check person request in the intersection of Ward Street and Shandon Avenue.
Upon arrival, they found a black male, around 13 to 17 years old, walking alone in the alley.
Officers tried to speak to him, but he would not respond, leading them to believe he may have a mental disability and was non-verbal.
The teen wrote his name when asked, but the handwriting was not legible.
When Midland Fire Department EMS was notified, they responded and determined medical treatment was not needed.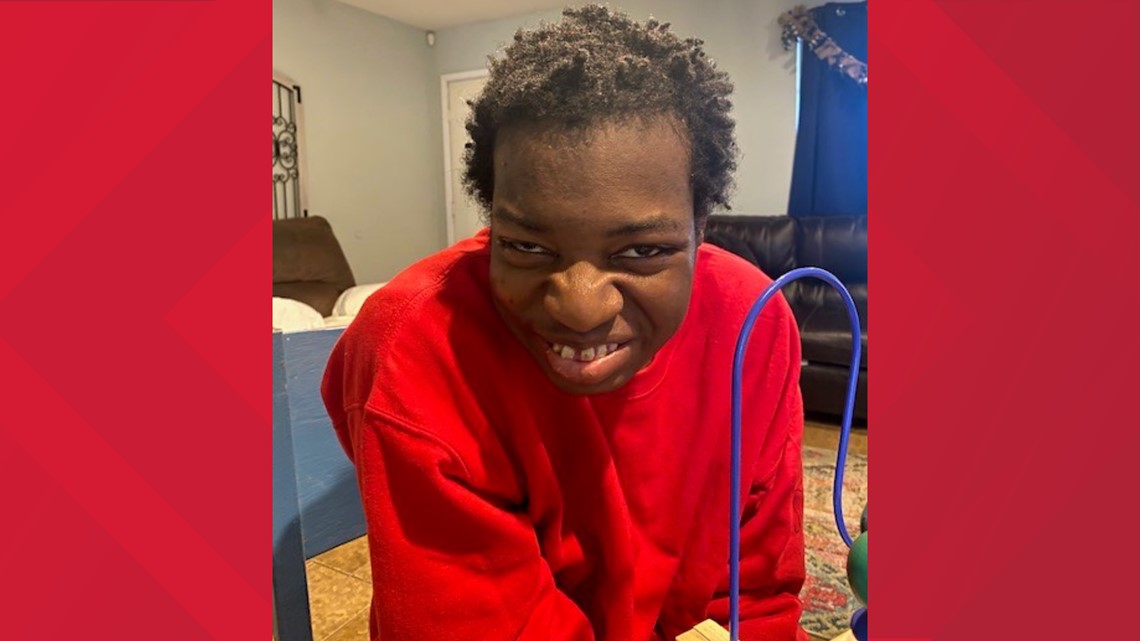 He was taken to MPD, where the Crimes Against Persons Unit investigated more.
His photo was released in an attempt to find his parents or guardians, but no one came forward, so the teen was released to Child Protective Services.
According to a department spokesperson, around 4 p.m. on Tuesday, MPD detectives and the crime scene unit collected DNA and fingerprints from the boy.
When asked to write his name, he wrote the name "Cordarius" several times.
Detectives have followed up on information received from the public and surrounding agencies, but have not been able to identify him yet.
Police say they believe this is not the child missing out of Florida due to various physical characteristics, but they will be comparing the DNA to make sure.
If the police can find his caretaker and discovered that a crime was committed, charges could be filed. However the department has also considered that he could no longer have family alive.
The teen is in the care of the state and will continue to be cared for by them until his family or guardians are found.
Anyone interested in donating to the teen can bring clothes or other items to the Midland Police Department and they will give them to the child, unless the child is moved.
One other way residents who live around the area of Ward Street and Shandon Avenue can help is by checking for any camera footage that shows the teen. This could give police an idea of other areas he may have traveled in.
That footage can be sent to jalonzo@midlandtexas.gov.
This is all the new information we have on the situation. Stay with NewsWest 9 for the latest as we learn more.