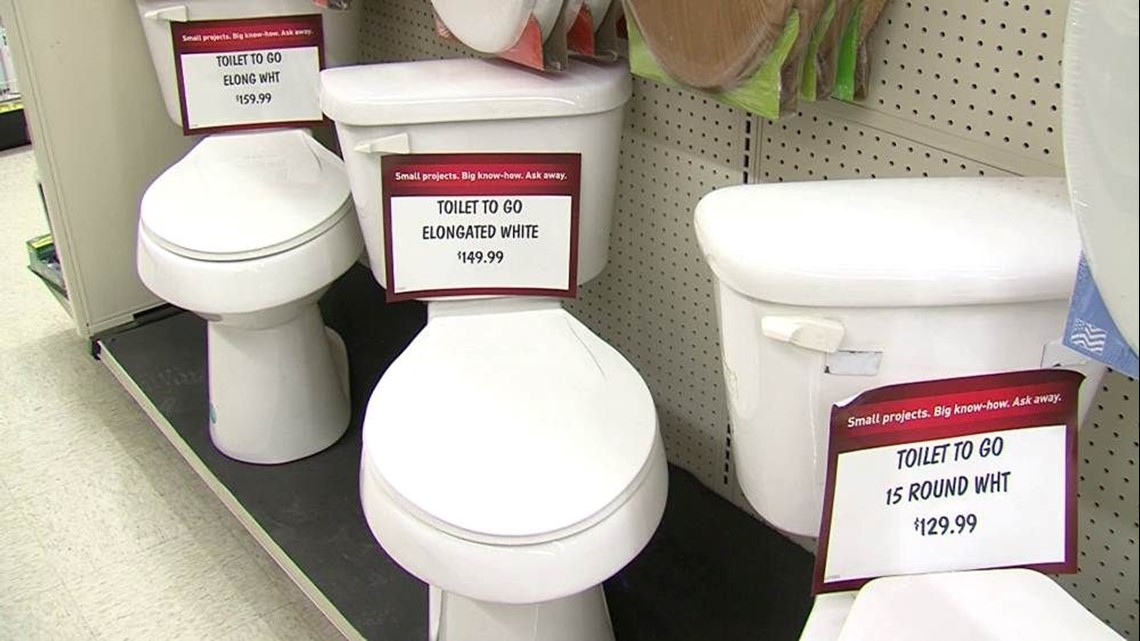 By Sylvia Gonzalez
NewsWest 9
ODESSA - If you're tired of flushing money down the toilet. The City of Odessa has a deal for you. They have a rebate program for a new water saving toilet in an effort to put cash back into your wallet.
With the water restrictions in place and with the price of water going up, the city of Odessa decided to introduce a program that will alleviate some of these concerns. Andrea Goodson, with the City of Odessa, said they want to show their residents that they can teach them how to save water and also be able to get the reward for it.
"The city is encouraging residents to use water wisely. It's part of our water conservation education, we just don't want to go out and make rules and enforce it, but we also want to encourage it with rewards and rebates," Goodson said.
If you think you can buy just any toilet well, you can flush that idea goodbye.
"If somebody goes out and purchases a high efficiency water sensor toilet, they will be eligible for a rebate. Or a hot water recirclator, they will also be eligible for a rebate," Goodson said.
This program is not for long, Goodson encourages people to take advantage of it now.
"This is a first come, first serve basis. They do need to live within the city limits, they need to have a water and sewer account and there are certain restrictions, so they need to read everything on the rebate program which will be online," Goodson said.
One resident told NewsWest 9 that he wasn't aware of the program, but now that he knows about it, he is for sure to take advantage of it.