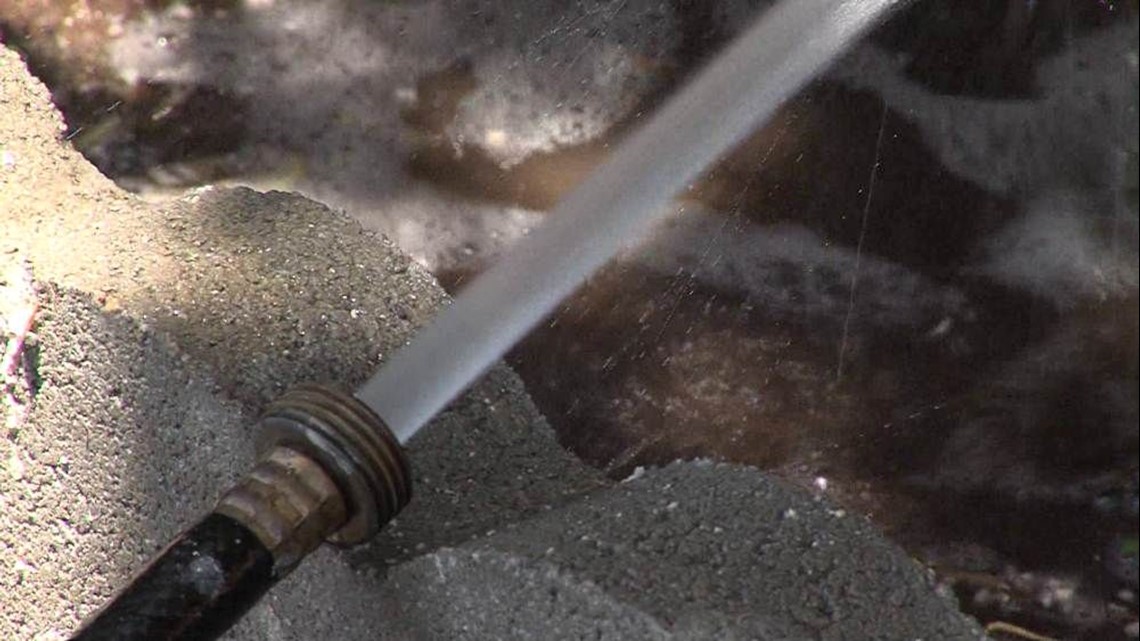 By Geena Martinez
NewsWest 9
ODESSA - Water is big in demand but short in supply here in the Basin. Now the city of Odessa is trying to make sure their water supply never runs out.
It's a major project that is in the works to keep their water flowing.
It's like an oasis in the desert but it can't be seen and you can't drink it.
"We have lots of water supply available in West Texas, a lot of it is brackish water, brackish groundwater," John Grant with the Colorado River Municipal Water District, said.
Grant is talking about water that's mainly made up of salt and minerals and the city of Odessa wants it.
"The hydrologists tell us we have 173 years supply of water underground," Odessa Mayor, Larry Melton, said.
City officials approached the water district to buy the brackish water and treat it with a brand new desalination plant outside of Monahans.
"We're in the process right now of trying to work out obviously with any contract, trying to work out the details of the agreement," Grant said.
"We're gonna have a desalination plant by some means," Mayor Melton said.
El Paso is the only other Texas city with a desalination plant.
Melton said they've been quietly planning this move for a couple of years now.
"We already have set out requests for proposals from six to eight different companies who are in the business of setting up de-sal plants," Melton said.
The project doesn't come cheap. It carries a multi-million dollar price tag.
"We think it will be in excess of $150 million and that's the reason we're kind of hoping that CRMWD will step forward and say we'll build it and sell the water to you," Melton said.
Melton says they're looking into their options if the city has to foot the bill.
"It is a bonafide expense of the Odessa Development Corporation so they could help us, we could sell some bonds," he said.
But he's adamant raising taxes is a last resort.
"Water is such a precious commodity," Mayor Melton said. "If they give us the go ahead, then Odessa's gonna find a way to do it. We've got to get the water."
We're told the terms of that brackish water contract between the city and the water district should be finalized within the next week or two.