CLEVELAND — Wow, spring looks good on Ohio! Trees are budding and flowers are blooming. Two iconic spring symbols, the cherry blossom and the daffodil, are peaking in early April after weeks of above-average warmth. We found the best two places to see them: Wade Lagoon and Daffodil Hill.
CHERRY BLOSSOMS, Wade Lagoon
Perhaps the most famous display of cherry blossoms is at the National Mall in Washington D.C. However, you can see them right here in Northeast Ohio at Wade Lagoon, which is part of the larger Wade Park that houses the Cleveland Museum of Art, the Cleveland Botanical Garden and the Cleveland Museum of Natural History. On the south end of the park, the lagoon is encircled by a quarter-mile paved trail. Along the edge of the water, cherry blossoms dot the landscape.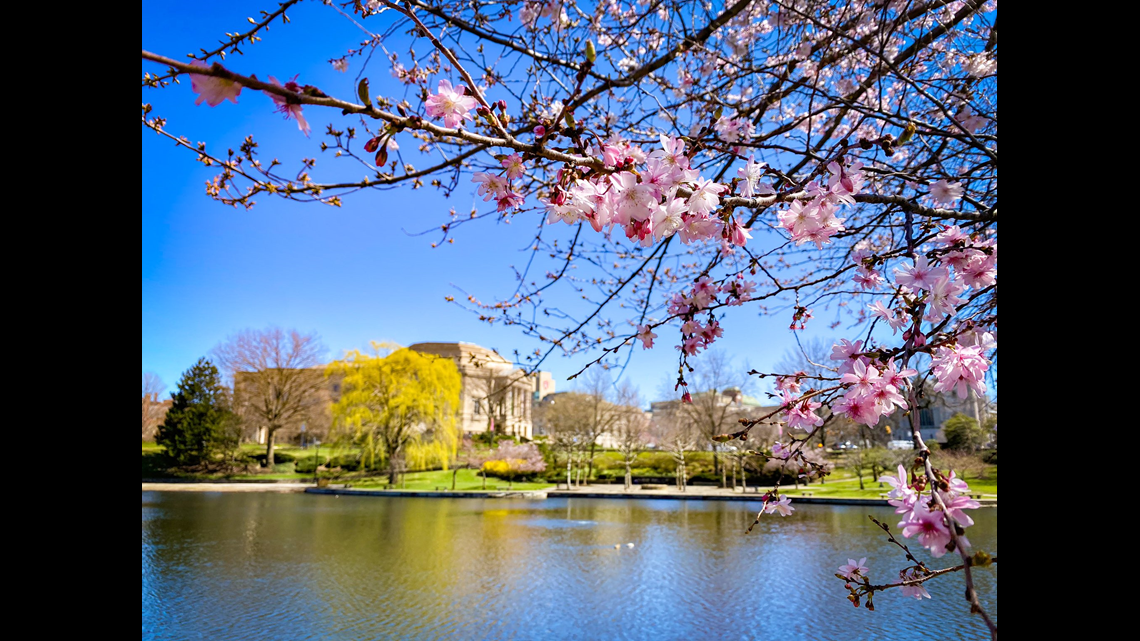 There are several benches and overhangs to sit on and enjoy both the nature and architecture of the stately buildings around you. Toward the south, you'll even see taller buildings of Case Western Reserve University.
To visit, there is paid parking along the street and parking garages accompanying the museums and attractions in the University Circle Neighborhood of Cleveland.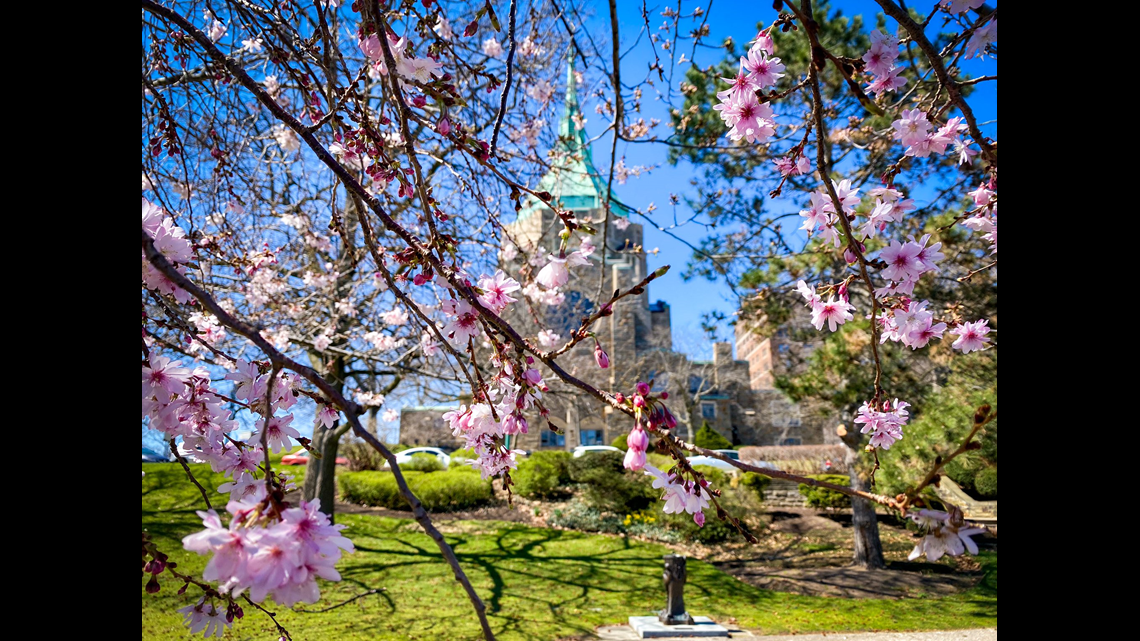 DAFFODIL HILL, Lake View Cemetery
The daffodils are blooming early this year! This spot is a tradition for Clevelanders to visit annually. More and more bulbs have been planted over the years, adding up to more than 100,000 this year. The large, wide hill is covered in the daffodils, creating a yellow façade.
Lake View Cemetery asks that you stay off the daffodil plants and do not pick the flowers.
To visit, there is a small parking lot on the northwest side of the hill.

-3News Meteorologist Matt Standridge, GO-HIO