ASHTABULA COUNTY, Ohio — BRAND NEW SERIES: GO-HIO
Every week we will be exploring the best places to see and things to do right here in Ohio.
Fall is wrapping up across Ohio. As stronger cold fronts come in, gusty winds will blow many of our leaves away as we transition from "peak" to "past peak." If you need one more fall family photo or scenic autumn destination, the covered bridges of Ashtabula County are incredible.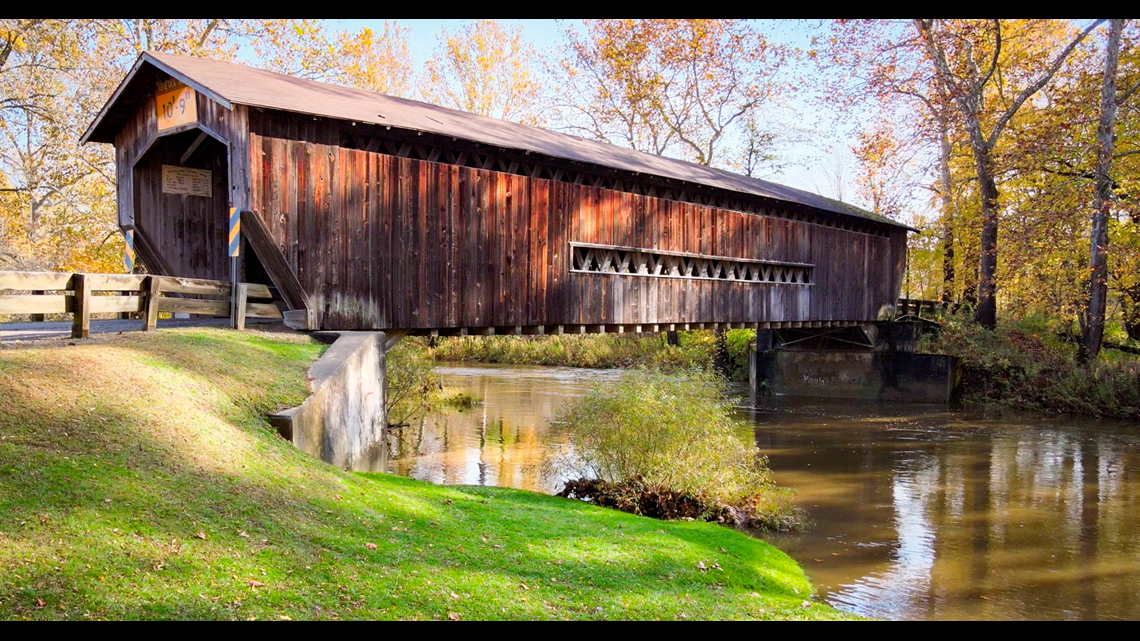 There are 19 covered bridges (17 that are still passable by vehicle) in Ashtabula County alone to choose from. People travel from across the region to our bridges because they were all built with unique styles and architecture. Many of our neighboring states like Indiana, Pennsylvania, and New York have covered bridges too but they were built by the same builders, thus they all look the same. There is a greater variety here in Ohio.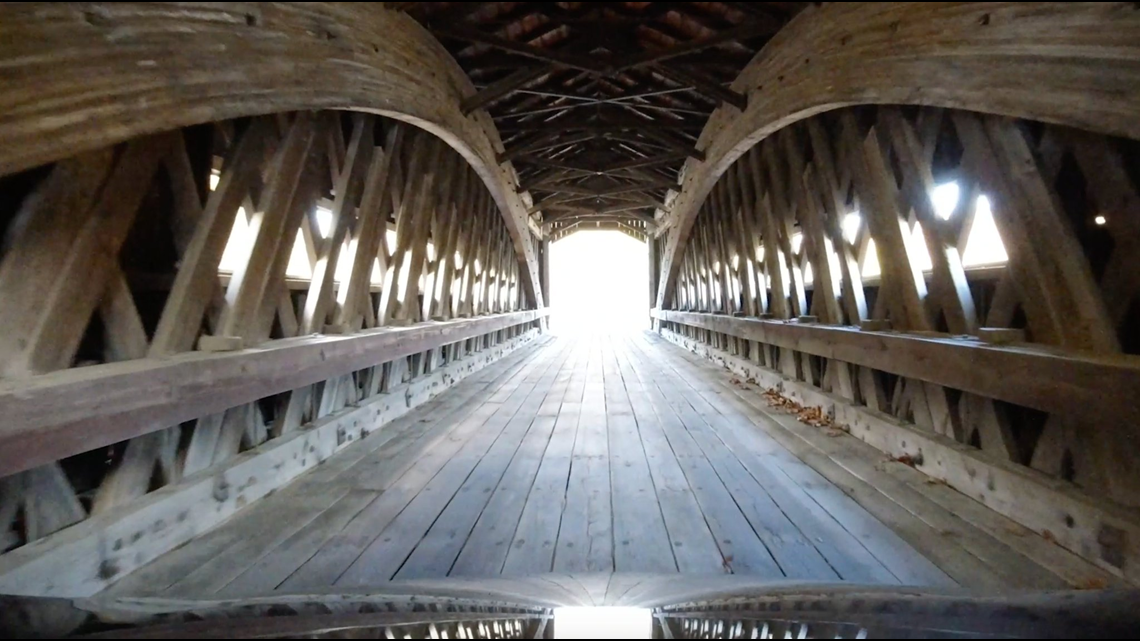 The Ashtabula Covered Bridge Festival organization helped us plan our trip and gave us insightful background information on the individual bridges. They have created two separate routes that together will pass by every single bridge in Ashtabula County.
Tap HERE for information on specific bridges.
Tap HERE to connect with the Ashtabula Covered Bridge Festival.